Around the Auction World: January 2022
The first month of a new year presents ample time for reflection. As January pressed on, many auction houses looked back on a fruitful year of sales in 2021. Others teased previews of upcoming events, promising more eye-catching works and fresh-to-the-market finds. Auction Daily looked in both directions this month. We examined continuing trends in the auction industry, which upcoming events are worth watching, and what to do when the collecting thrill is gone.
From David Klein's travel posters to René Magritte's L'empire des lumières, check out the top headlines from around the auction world this January.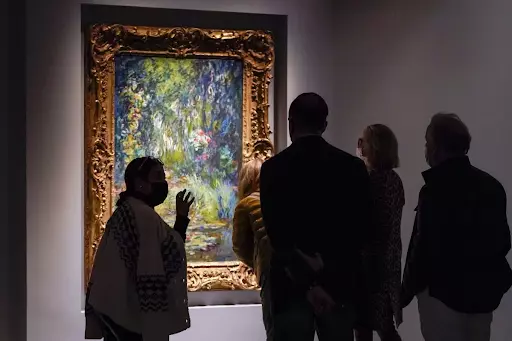 Industry Trends
Additional 2021 auction results from across the art industry trickled in this month. We noted that many auction houses at the top of the market enjoyed an extraordinarily good year— Christie's, Sotheby's, Heritage Auctions, and Phillips all set new records. Other firms reaped the benefits of a bull market. Technology, innovation, and long-standing client relationships kept the money flowing into auction houses even as the COVID-19 pandemic has adversely affected other art sectors.
NFTs continued their worldwide rise to dominance in January. Though it is still unclear how NFTs will fit into traditional systems, more auction houses are testing out the blockchain. For its part, Mumbai-based auction house Prinseps hosted the first NFT auction in India this month. It featured NFT versions of 35 paper works by Gobardhan Ash. Collectors preferred the physical copies but enthusiastically bid for NFTs that resembled internet avatars.
Toward the end of January, we watched as two major Korean cultural artifacts came up for auction. Both state-designated "national treasures" failed to draw any bids during a K Auction event. This highly controversial offering came amid rising tensions in the South Korean art market. Just a few weeks before, galleries accused Seoul Auction and K Auction of behaving inappropriately in the country's booming market.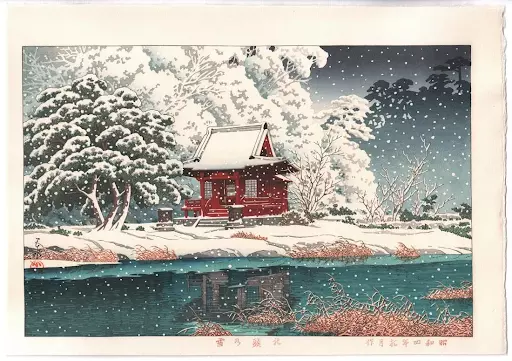 Auction Highlights
To kick off 2022, we explored several major Greek and Roman numismatic antiquities that recently came to auction with Doyle. This event featured the Oliver Talcott Banks Collection of Ancient Greek Coins, assembled within the last year of his life. All 64 lots from his collection were sold, and the auction brought in a total of USD 414,319. Notable among the sold lots was a Sicilian decadrachm that dates back to the 4th century BCE ($30,250) and a set of American gold medallions ($21,780).
Other specialized sales from around the auction world featured specific art movements both world-renowned and little known. Things Japanese Gallery, Ltd. featured dozens of shin-hanga Japanese prints from the early 20th century. These stylized woodblock prints followed the decline of ukiyo-e and presented a romanticized image of Japan for Western audiences. Auction Daily also explored a groundbreaking sale of Singaporean art from Phillips and National Gallery Singapore. The pair of timed and live auctions, which benefited National Gallery Singapore's cultural and educational activities, traced the evolution of visual art in Singapore. Works from Lim Tze Peng and Dawn Ng were among the key items.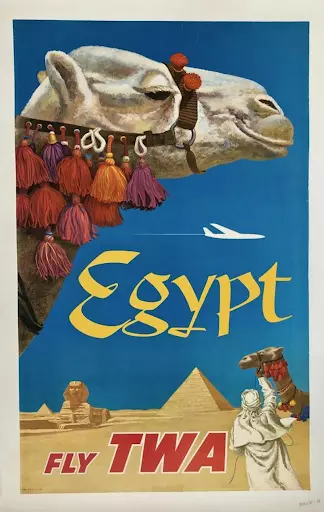 Key Artists
This January, we explored the work of several key artists from around the auction world. Notable among them was 20th-century travel poster artist David Klein. Known for his long-term collaboration with Trans World Airlines (TWA), Klein had a sleek, minimalistic style that influenced generations of poster artists. His posters are clear and to the point, often lacking any text beyond the names of destinations and the command "fly TWA."
A major work by American itinerant folk painter Ammi Phillips also caught our eye this month. The 19th-century artist created formulaic portraits that featured bold expanses of color and the piercing eyes of his sitters. Christie's sold Ammi Phillips' Lady in a Gold-Colored Dress for $3.87 million. It more than tripled its high estimate and established a new auction record for the artist.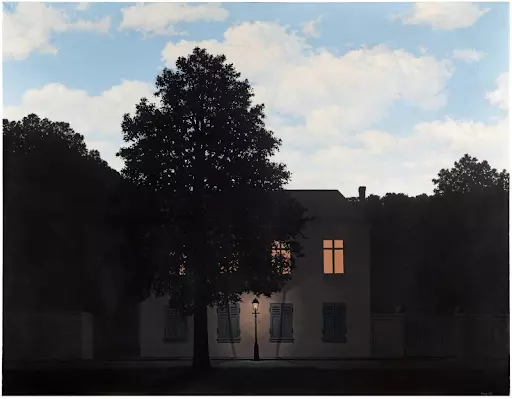 What's Coming Up
As many auction houses slowed their programming in January, Auction Daily looked ahead at events coming up in February and beyond. We profiled a few sales that are on our radar. These include a Bonhams auction that specifically features tiny objects, miniatures, and other oddities that fit in the palm of a hand. It will start on February 23, 2022 in London.
A never-before-sold artwork by René Magritte is expected to turn heads and shatter records with Sotheby's on March 3, 2022. The painting belongs to the Surrealist's iconic L'empire des lumières series. In the piece, a solitary streetlight illuminates a darkened house. Above is a baby blue sky dotted with clouds. The available masterpiece remained in the collection of Anne-Marie Crowet Gillion since its creation and will now cross the auction block with an estimate in excess of $60 million.
More Highlights From January
The Collecting Thrill Is Gone – What's Next?
Auction Review: Several Important Op Art Paintings Realize Strong Prices at Heritage Auctions
Media Source
Follow
More in the auction industry