Rare Greek and Roman Numismatic Antiquities Highlight Doyle's Upcoming Event
After years of setting aside his vision of collecting ancient Greek coins, Oliver Talcott Banks attended an auction in June of 1990 where it all changed. He realized he was at a time in his life when he could afford to buy several coins of his desired quality. Over the following year, Banks collected numerous Greek and Roman coins of historical importance before his death in 1991. The upcoming Doyle auction of the Oliver Talcott Banks Collection of Ancient Greek Coins will put these rare numismatic antiquities up for sale.
A common theme featured on ancient Greek and Roman coinage was mythological gods and characters. Most of these coins from the Hellenistic period originated from modern-day Italy and Sicily. These coins are sought for the history they feature, their provenance, and scarce availability.
Here are some of the most valued coins available for sale in the event.

Coins From Sicily Engraved by Kimon and Euainetos
In the 6th century BCE, Syracuse, a part of Sicily, started minting its own coins. Yet after the invention of Punic coins and Corinthian staters in the 4th century BCE, Sicilian coinage became scarce and almost disappeared. Coins from this period are considered particularly rare.
Many consider the decadrachms of Syracuse to be among the finest numismatic antiquities in the world. The front of the coins feature a charioteer holding a Kentron and reigns with the goddess of victory, Nike, flying over the quadriga. The reverse shows the head of Arethusa, a water nymph of Greek mythology who transformed into a stream and fled to Earth. Her name inspired spring in Elis and an island near Syracuse. 
Two Syracusan decadrachm engravers, Kimon and Euainetos, were masters of their art. The upcoming Doyle auction of numismatic antiquities features two decadrachms from these artisans. One of the available coins is from 405 to 400 BCE. It is an unsigned AR decadrachm, weighing 41.5 grams, in the style of the artist Kimon. It has an estimate of USD 30,000 to $50,000.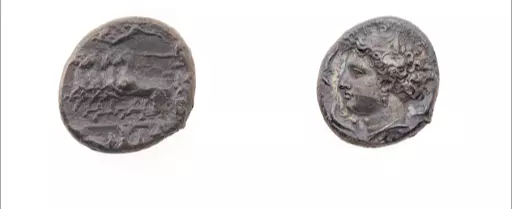 The other is from 405 to 395 BCE and later. It is an AR decadrachm, weighing 41.92 grams, in the style of the artist Euainetos. This rare coin may sell for between $25,000 and $35,000.
Coin From the Macedonian Kingdom – In the Name and Types of Alexander III (The Great)
Alexander the Great reigned over the Macedonian Kingdom from 336 to 323 BCE. His vision of creating a great Western civilization rubbed off on the coins he created. Alexander III made different currencies in gold, silver, and bronze. These coins were prototypes and remained in popular use even 500 years later.

A coin from the Macedonian Kingdom in the name and style of Alexander III is available in the auction. Dating back to 317 to 311 BCE, this posthumously-issued coin was struck under Antigonos I Monophthalamos or Seleukos I. It has an estimate of $5,000 to $7,000. The front of the coin features the head of Athena wearing a decorated Corinthian-style helmet. The reverse features the goddess of victory, Nike, standing.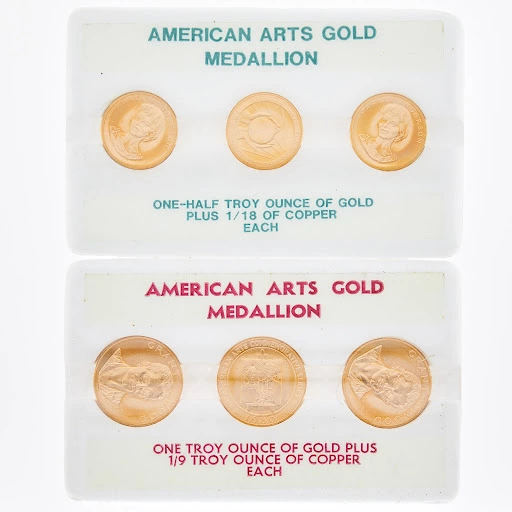 In addition to numismatic antiquities of Greek and Roman provenance, an important lot highlights the United States American Arts Gold Medallions. The selection of 18 pieces includes half-ounce Andersons and one-ounce Woods in original packaging. The set is estimated to sell for between $12,000 and $14,000.
To view these and other treasures, visit Doyle. 
Auction Daily is a premier news source for the art industry. Check out our news channel for the latest headlines, analysis, and more.
Media Source
Follow
More in the auction industry