2021 Auction Results From Across the Industry
As the first month of 2022 draws to a close, the art market remains a dynamic landscape. The Omicron coronavirus variant has rekindled fears of large gatherings and events, leading to a string of art fair cancelations. Auction houses have supplemented their income with extensive online programming, sometimes to great success. Companies across the art industry have released their yearly auction results from 2021 over the last few weeks. As many expected, 2021's revenues were not quite as dire as those in 2020. However, pandemic troubles did not affect every company equally.
How did the auction industry fare in 2021, and what do last year's auction results mean for 2022? Auction Daily investigates.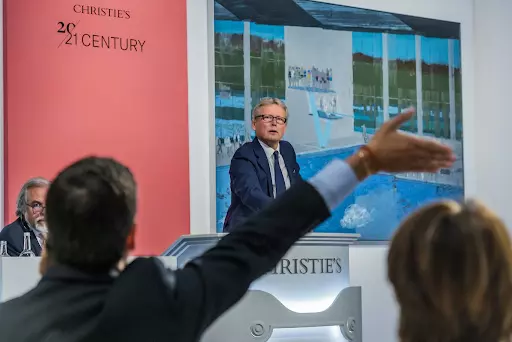 The top auction houses, Christie's and Sotheby's, both set new records in 2021. Sotheby's brought in a staggering USD 7.3 billion in sales. Christie's was not far behind; it made $7.1 billion. Blue-chip works particularly increased these figures. Both auction houses also reached aggressively into the metaverse and accommodated the tastes of increasingly younger buyers.
Though these two giants continue to lead the industry in revenues, other houses advanced significantly in 2021. Heritage Auctions of Dallas, Texas surpassed $1.4 billion in sales. This was the first time in company history when the yearly total crossed the billion-dollar threshold. Heritage dominated the collectibles market (despite news-making tensions between video game collectors in September). Phillips netted $1.2 billion in sales during 2021, a new in-house record. The company is also making moves to expand its reach in 2022. It has a growing presence in Hong Kong, and Phillips is becoming a destination for collectors of ultra-contemporary art.
Bonhams has not released its 2021 auction results but recently announced the acquisition of renowned Stockholm-based auction house Bukowskis. British private equity firm Epiris acquired Bonhams in 2018. Since then, the house has significantly expanded its footprint in Europe, the Asia-Pacific region, and the United States.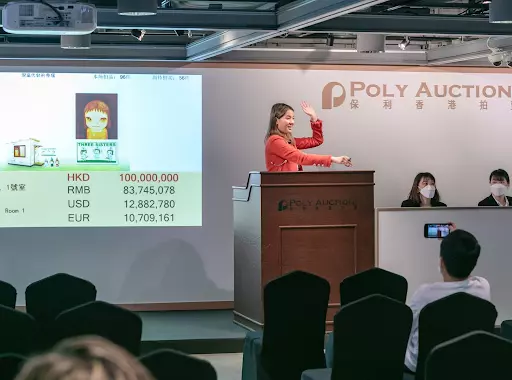 Mid-level auction houses also saw strong results in 2021, though not quite to the billion-dollar level. China Guardian, a stronghold in the Asian market, reportedly made CNY 5.9 billion, approximately USD 923 million, in 2021. Competitor Poly Auction also witnessed a successful year, but it has not released exact sales figures for 2021. Its ongoing collaboration with Phillips helped raise the Hong Kong-based house to the global stage. Mecum Auctions dominated the live collector car auction industry last year. Its 2021 auction results totaled $578 million across enormous buying events in cities such as Houston, Kissimmee, Indianapolis, and Tulsa.
Regional auction houses in the United States faced unique challenges last year. Many lack the advertising and exhibiting budgets of the largest firms. Word of mouth, long-standing relationships, local dominance, and strategic use of technology helped sustain mid-level and smaller houses. Hindman Auctions of Chicago is a mainstay of the American Midwest in part due to those client-centered strategies. To reach its $87 million yearly total, Hindman rolled out its in-house digital bidding platform and relied on notable single-owner sales. Morphy Auctions of Pennsylvania attributed its $50 million in 2021 sales to a growing "microeconomy," separate from the rest of the art world.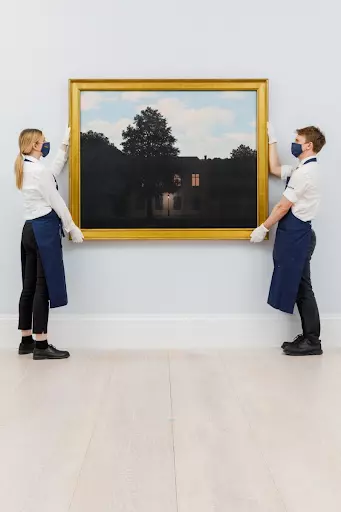 Unprecedented 2021 auction results point to an art economy that did not flop nearly as badly as was feared in early 2020. Yet these figures obscure the ongoing losses in the art world caused by the COVID-19 pandemic. Galleries and art fairs continue to tread lightly amid changing government regulations. Workers at museums and cultural institutions are not insulated from virus exposure by online bidding platforms and live-streamed events. Many small auction companies rely on collector-centric and in-person sales. The switch to digital has not always been easy and accessible for those more traditional sellers.
It's still a bull market as the auction industry enters 2022. Prices are on the rise across most collecting categories, and auction houses have already teased the sale of masterworks by world-renowned artists. If the pandemic continues, the current trends may hold steady as well. Extra time for hobbies certainly helped boost auction results in 2020 and 2021.
The question of NFTs and digital art remains. These works are still novel and exciting, and they are hardly subject to the art world's gatekeeping. And while many expect NFTs to eventually find their place in the traditional art market, influence flows both ways. Valuation of physical and non-physical objects is becoming more complicated as auction houses tiptoe into the metaverse. Time will tell what effect this may have in 2022.
Looking for more art market analysis? During 2021's fourth quarter, we assessed the state of the market, from the industry's expansion in Asia to a shift toward youth and innovation.
Media Source
Follow
More in the auction industry