Paul Brown Discusses Gallery 63 and the Effect of Reality TV Show 'Auction Kings' on His Business
If all the world's a stage, "then who has better props than antique stores and auction galleries?" asks Brown.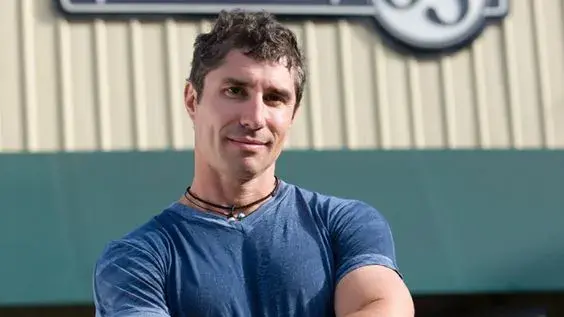 How has the media and popular culture affected the way Americans think about auctions and antiques? And what is it like to work on a popular TV show selling some of the most unusual – and iconic – merchandise in the world? Auction Daily spoke with Paul Brown of Gallery 63 and star of the Discovery Channel's Auction Kings to get his firsthand take on these topics.
Auction Daily: Please tell the Auction Daily readers about Gallery 63.
Paul Brown: We are located in Atlanta, GA, and hold monthly auctions. These days, we specialize in unique collectibles, high-end decorative arts, fine art, jewelry, and couture items. But it changes monthly. Sometimes we have coins, important documents, and all manner of history's mysteries. Today my son, Elijah Brown, manages the company, and I maintain an interest in Gallery 63 in an advisory capacity.
Our business grew dramatically when we moved to our current location in 2006. We began marketing to attract an even better class of consignment. We started regularly drawing 300+ people to our sales. We added jewelry and fine rugs and began handling museum deaccessions and upscale home furnishings. We even served free beer!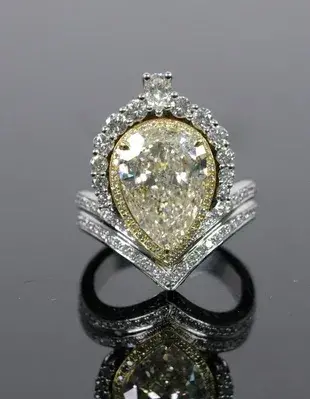 Auction Daily: What are some of the most memorable lots you've sold? Do you hold any records?
Paul Brown: I don't even know where to begin. We've sold everything from a handwritten letter from Robert E. Lee to Ulysses S. Grant to the DeLorean from Back to the Future to a strand of Princess Diana's pearls to fossilized coprolites (dinosaur poop) and virtually everything in between. In terms of records, I don't know if anyone keeps track of this sort of thing, but we've doubtlessly sold more bizarre items on TV than anyone else on the planet. Of that, I'm certain.
Auction Daily: Your business was featured on the TV program Auction Kings on the Discovery Channel. Can you give our readers some background on how this came about? Why do you think the program was so successful?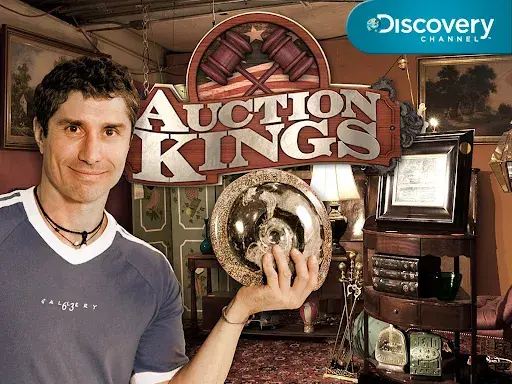 Paul Brown: We got the attention of a production company who was working with Discovery in 2009. I had pitched a similar concept a year earlier but didn't get much traction at the time, and I quickly forgot about it as I went along running the business. So I filmed a sizzle reel showing the gallery, my employees, and some interesting pieces, and sent it to the production company. They edited it and passed it along to Discovery. The network authorized a pilot episode (which never aired) and deliberated about making such a show. They got back to me within a few days and decided that they LOVED it. In fact, they loved it so much that they green-lit 26 episodes of what would become known as Auction Kings! It originally was called Bidder Rivals but I didn't like the name. I pushed for a change, and I got it.
26 is a staggering number of episodes to commit to for production, as it involves a lot of capital to start an unproven concept from scratch. Further complicating it, TV production likes certainty; to know how things will turn out. But in an auction, there is no way to control outcomes. Sometimes, we'd follow an item we thought would hit a home run only to see it fizzle on the block. Other times, there were 'dark horse' items that ended up ringing the bell on auction day. This sort of uncertainty was difficult for the producers, but I loved it, and it ultimately made for great TV. Nothing compares with the thrill of auction day. Sellers are nervous, buyers are nervous, and there is actual tension and energy in the room. The camera can pick that tension up.
We began filming in the Spring of 2010, and the first episode aired in October of that year. I remember it well as we featured a 19th-century Vampire Killing kit and broke some network ratings records. It was a great experience for me, and we went on to film four full seasons comprising 96 episodes through 2014. Needless to say, it boosted an already growing business and created some memories to last a lifetime.
I always thought of our show, and others in the genre, as able to cut across all demographics. No matter how you analyze it, we've all got stuff – and we're all interested in its origin and value. In retrospect, I'd argue that it's even more valuable today. Items show our shared history as a civilization, and there is power in that. And who doesn't love it when they find out what something is worth?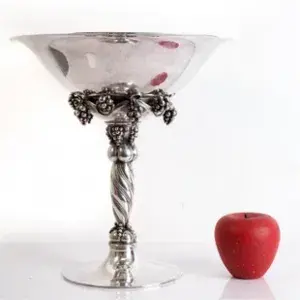 Auction Daily: How did TV production change the way you conducted your core auction house business?
Paul Brown: We adapted pretty well, once we figured out where to put all of the people. I had often referred to auctions as "theaters of capitalism" prior to Auction Kings, and production only confirmed that feeling. If Shakespeare was right when he wrote that "All the world's a stage, and all the men and women merely players," then who has better props than antique stores and auction galleries? Plus, the typical auction patron is often the type that marches to his own beat. Eccentrics make exceptional guest stars. Plus, we sold a LOT of t-shirts.
Auction Daily: Finally, do you think TV shows like Auction Kings, Pawn Stars, and Antiques Roadshow have impacted the way the public thinks about auctions and antiques?
Paul Brown: I firmly believe that all of those shows showcase the great treasure hunt that we take part in. Every weekend, millions of us head out to antique stores, markets, estate sales, and auctions in search of that elusive find. Shows like these highlight the thrill of that hunt, and celebrate the occasional trophy. Today, virtually everything is available from our smartphone, but what the digital revolution cannot replicate is the actual event of going out, digging around old stores, basements, attics, fields, and auction houses. I'm pleased to say that that sort of activity is still alive and well in the 21st century. The things we sell and the things we seek simply aren't available on Amazon, and for that, I'm grateful.
Gallery 63 is located at 2152 Faulkner Road, Atlanta, GA 30324. They can be reached by phone at 404-600-3445 or by email at [email protected]. Due to the current COVID-19 situation, Gallery 63's facility is not open to the public, with all auctions occurring online only. Interested collectors can consider pieces from the auction house's Estates From Seized Safe Boxes Cont'd event, with live bidding starting on June 28th at 11:00AM EST. For more information, visit their website.
UPDATE, APRIL 2021: Gallery 63 in Atlanta, Georgia, has retained its position of auction house royalty despite today's challenging COVID-19 business climate. Paul from Auction Kings held a whopping 11 premier sales in 2020 and is on track for monthly sales in 2021. Gallery 63 enjoys a well-deserved global reputation for tempting buyers with elite brands, luxury items, and fine and legacy decorative arts.
Although it seems counterintuitive, 2020 was actually a great year for these premier auction categories, and Gallery 63 was in a position to capture this momentum. The company's 2020 sales highlights included a Cartier-attributed Panther Panthere cuff bracelet, which traded hands for $34,100 on December 6th, and a 1978 Porsche 911 Targa, which made $31,000 on October 4th.
What factors enabled these successes? Because of COVID-19 restrictions, many restaurants, concerts, professional sporting events, theme parks, cruises, and other social venues have been totally or partially shuttered since March 2020. Unable to leave their homes for fun, enthusiasts were looking for places to spend their discretionary funds and "treat themselves" to something sparkly, fast, or glamorous. Bidding at auction online from their living rooms or kitchen tables was a safe, novel, and entertaining thing to do.
Want to learn more from category experts? Check out Auction Daily's recent interview with Jim Callahan and Cameron Ayotte of Tremont Auctions on the state of the Asian art marketplace.
Media Source
Follow
More in the auction industry