Around the Auction World: March 2022

This month welcomed the spring auction season during a period of global uncertainty and change. Auction Daily covered the top stories from around the auction world, including record-breaking London art sales in early March and a chain of acquisitions by Bonhams. We also kept an eye on results and upcoming auctions that flew under the radar.
Here are the top headlines from around the auction world this March.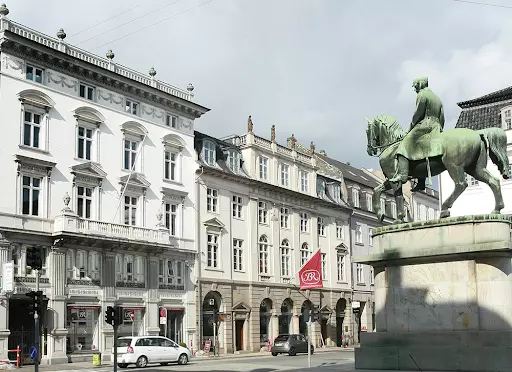 Industry Trends
In the midst of widespread market uncertainty, Christie's and Sotheby's opened the spring season with highly successful London art sales. René Magritte's L'empire des lumières sold for $79.8 million, tripled the artist's auction record, and contributed to the highest ever sale total that Sotheby's has achieved in London. Christie's London events included masterworks by Franz Marc and Lucien Freud. Both auction houses counted on the support of a global client base as effects of the war in Ukraine rippled through the art world. Despite the success, many questioned the ethics of markets continuing as normal during the crisis.
Bonhams took several steps into the mid-level auction market this March. The auction house acquired both New England-based Skinner and Copenhagen's Bruun Rasmussen within a two-week period. The acquisitions are part of Bonhams' broader strategy to expand its digital footprint, re-connect to European markets after Brexit, and rival the largest auction companies.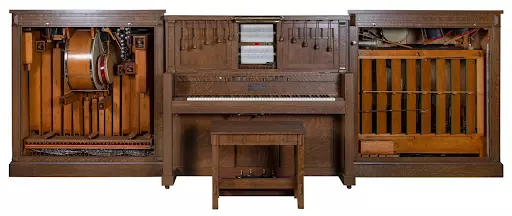 Auction Highlights
Auction highlights this month included a two-day sale of gambling and advertising memorabilia at Potter & Potter Auctions. The offerings included a wide range of items, from vintage musical instruments to card-playing guides. The top lot was an American Fotoplayer used to create soundtracks and sound effects in silent movies. It sold for $33,600. Auction Daily also looked back at Heritage Auctions' sale celebrating Abraham Lincoln's 213th birthday. The two-day event brought in $4.3 million and set a new record for Americana sales at the auction house. Akiba Antiques' Lucky Numbers auction particularly featured Buddha statues across continents and styles. Other notable lots included a large Chinese cloisonné vase that smashed its high estimate of $1,000 to sell for $15,000.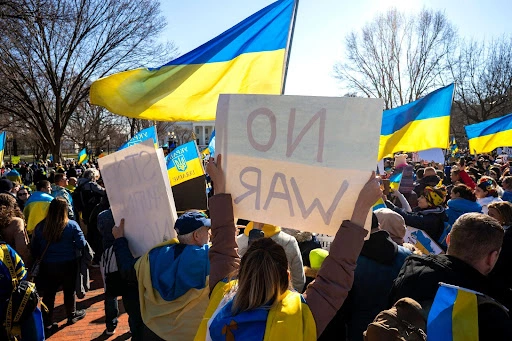 In Other News
Individuals, companies, and news sources from around the auction world turned their attention to the ongoing war in Ukraine. The conflict has dealt severe civilian casualties and cultural devastation in Ukraine. Strict sanctions on Russia's economy have many speculating about the war's effect on the art world. A growing number of Russian oligarchs (and art collectors) have been sanctioned by the West, limiting their ability to participate in auctions. Elsewhere, critics are turning against Russian-owned auction houses such as Phillips.
Auction Daily also took a deep dive into the complexities of auction cataloging this March. We noted the many competing interests that auction catalogers face, including the goals and priorities of auctioneers, consignors, and buyers.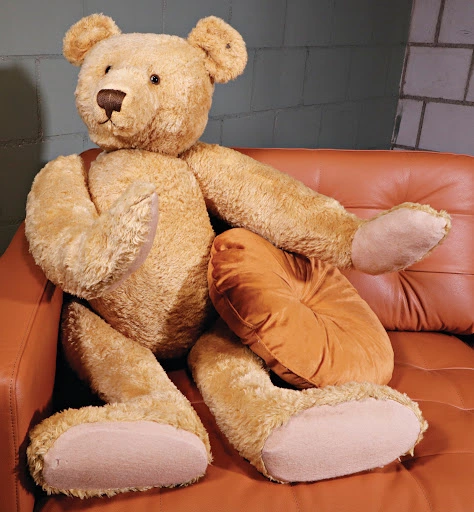 What's Coming Up
Next month, the auction world will boast several sales of note. Among them is Ladenburger Spielzeugauktion's April auction of vintage Steiff items. Auction Daily's Steiff expert, Rebekah Kaufman, explored some of the top lots, including a bright yellow "Teddy Rose," an extra large Teddy bear from the 1930s, and vintage pajama bags.
Memorabilia associated with the historic naval rescue of the USS Squalus will be available with Nation's Attic, Inc. on April 2, 2022. Collectors will also find rare diving helmets and vintage underwater cameras. From Sotheby's Hong Kong comes the second in a series of timed auctions celebrating the artistic work of watch designer Gérald Genta.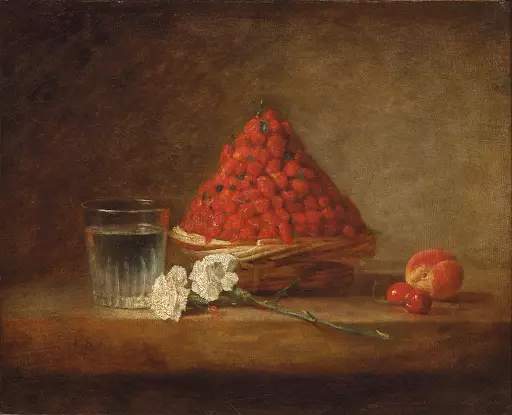 More Highlights From March
Phillips' Valentine's Day Sale Celebrated Love and Compassion the Kawaii Way
John Moran Auctioneers Concludes Modern and Contemporary Fine Art Sale With Success
The Holy and Intimate Hours of the Middle Ages
Chardin, a Proto-Impressionist 18th-Century Painter
"Louise Bourgeois: The Woven Child" at the Hayward Gallery, London
Gallerist Xavier Eeckhout Specializes in Animal Art, an Expanding Market
The Jeanne Tachard Collection: The Choice of Modernity
A Chinese Seal, Treasure of Emperor Qianlong
Château de Jouac: Fin De Siècle Eclecticism and Surrealist Echoes
Women Artists Delight at Drouot's "Oeuvres Choisies" Exhibition
The Aristophil Collection: An Immersion Into the Creative Lives of Authors and Artists
Media Source
Follow
More in the auction industry