Bonhams Acquires Skinner and Bruun Rasmussen in Spending Spree
Since British private equity firm Epiris acquired Bonhams in September of 2018, the auction house has steadily expanded its market reach. Within the last two weeks, Bonhams has announced two major acquisitions of mid-level auction houses. New England-based auction house Skinner will now step under Bonhams' umbrella. Bruun Rasmussen of Copenhagen, Denmark will also join the Bonhams network. The financial terms of both acquisitions were not disclosed.
Bonhams' CEO, Bruno Vinciguerra, describes the reasoning behind the recent consolidation: "Our strategy is to bring a thriving regional business to the global marketplace through Bonhams' international network. The addition[s]… will enhance Bonhams' European scale and increase digital capabilities to support further outreach across the Bonhams network."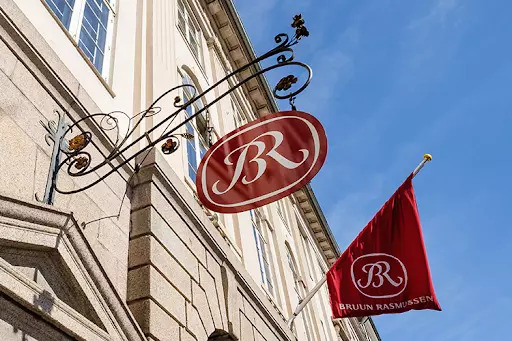 News of Bonhams' recent purchases comes after it acquired Bukowskis, Scandinavia's leading auction house, in mid-January of 2022. The move was part of a broad effort to increase Bonhams' footprint in Europe. The house has taken other steps to expand in recent months. It acquired The Market, an online classic car and motorcycle marketplace, in April of 2021. It then opened a new salesroom in Paris a few months later.
Established in 1870, Bukowskis is a recognizable presence in Scandinavia's auction world. It has salesrooms in Stockholm, Sweden and Helsinki, Finland, as well as highly developed technological assets. Bukowskis will retain its name and branding while under Bonhams' wing. Skinner, the Boston, Massachusetts-based house, will now be known as Bonhams Skinner. Access to the North American collecting market was a key factor of Skinner's acquisition, according to a press release. Additionally, Bruun Rasmussen of Copenhagen presents opportunities for local expansion in Europe. Like both Bukowskis and Skinner, Bruun Rasmussen focuses on collectibles and design sales.
These specialties complement Bonhams' business structure. Bonhams mostly launches online events that secure high sale volumes rather than head-turning prices. While this strategy places Bonhams slightly below the larger and flashier Sotheby's, Christie's, and Phillips, it yields tangible results. Bonhams' online marketplace represented approximately 25 percent of the market's total digital sales in 2021, according to the Hiscox Trade Report.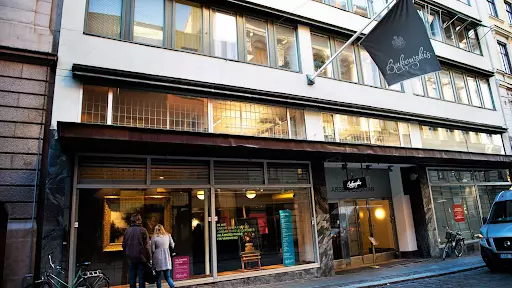 Access to the middle market gives Bonhams a competitive advantage, particularly in the post-Brexit art market. As Auction Daily noted last year, the finalization of Brexit almost immediately had ramifications for United Kingdom-based international auction houses such as Bonhams. Transport and shipment became logistical nightmares, and a great wave of import and export paperwork soon followed. This last year in a post-Brexit world has seen auction houses reaching back out to European markets. For its part, Sotheby's started hosting auctions at its Cologne, Germany office in mid-2021.
Bonhams' expansion strategy almost certainly can be traced back to Brexit and its impacts. There are also the profits. Mid-level auction houses such as Bukowskis, Skinner, and Bruun Rasmussen comprise an important part of the global art market. These companies don't compete with the industry giants but manage to secure high profit margins and reliable collector bases. Bonhams takes the unusual approach of aspiring to be "the world's local auction house," as described by Bonhams Chairman Hans-Kristian Hoejsgaard.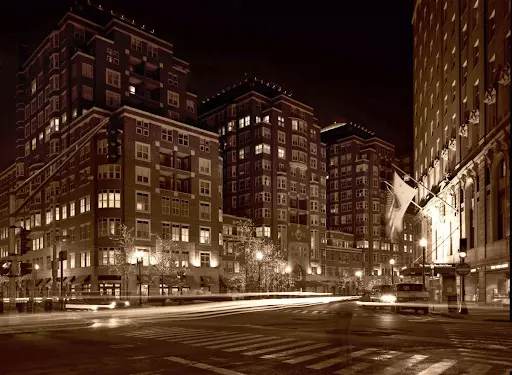 For the smaller auction houses, the acquisitions present access to a worldwide network of consignors and collectors, as well as expansion opportunities. Still, the decision to transfer ownership was a complex one. Jesper Bruun Rasmussen, Chairman of Bruun Rasmussen, considered the family-owned auction house's 70+ year history and legacy in Danish culture before agreeing to the acquisition. Accordingly, the house's name will remain the same with a mere addendum that Bruun Rasmussen is "Part of the Bonhams Network."
"It has been decisive for Jesper Bruun Rasmussen that the auction house will continue to be run with respect for the history and spirit that has been developed in the company over the past many decades," Bruun Rasmussen stated in a news piece. "There has been a series of interested suitors, but the family has taken its time to find the perfect match with the same values as themselves."
Media Source
Follow
More in the auction industry