Gérald Genta Sale: Sotheby's Celebrates the Most Famous Watch Designer of All Time
Audemars Piguet's most iconic watch, the Royal Oak, was designed in just one night. An octagonal bezel and the "tapisserie" dial distinguished this timepiece that was inspired by a vintage diving helmet. With a diameter that is three millimeters larger than the Royal Oak and a higher price point, Patek Philippe's Nautilus also remains one of the most coveted luxury sports watches globally. The dial was designed to be neither round nor rectangular but a curved octagon.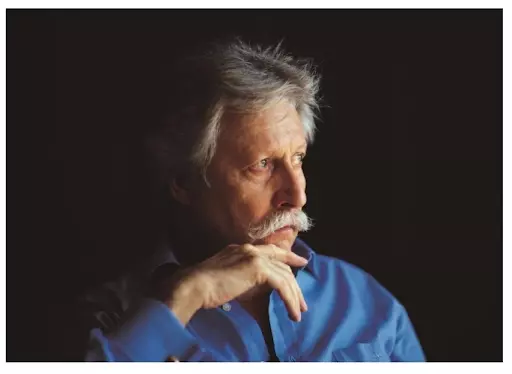 These two of the most valuable luxury steel watches of all time, with their unusual and fresh designs, have one thing in common: their designer. Gérald Genta designed these and several other iconic watches that changed the course of the Swiss watch industry. Touted as the "Picasso of watchmaking," he created the Royal Oak when he was all of 23 years old.
Genta always remained interested in designing and drawing despite receiving formal training in jewelry and goldsmithing. Combining his two interests, Genta conceived watch designs through the lens of an artist. Sotheby's is presenting over 100 of Genta's original watercolor preparatory drawings and their digital equivalents in the current auction series, Gérald Genta: Icon of Time. The auction house presents the works across three separate timed sales in Geneva, Hong Kong, and New York.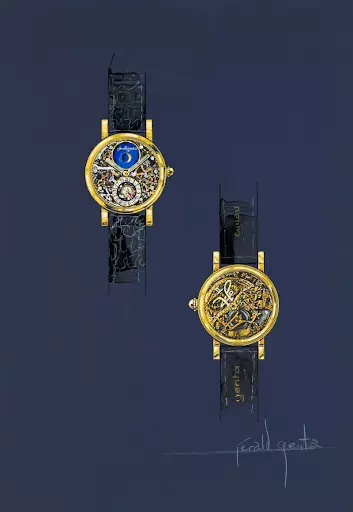 Bidders will get a chance to view Gérald Genta's personal archive for the first time since his passing ten years ago. Sotheby's has been pioneering the sale and use of NFTs since last year, and this event is no exception. Each available lot is accompanied by an NFT copy of the artwork and a certificate of authenticity. Some NFT versions will also include never-before-seen archive material and biographical content.
Gérald Genta changed the way complicated wristwatches were perceived. His designs played a crucial role in making highly technical timepieces fashionable. In the 1980s, Genta designed a collection of watches in collaboration with The Walt Disney Company. The dials featured illustrations of Disney characters such as Mickey and Minnie Mouse, Donald Duck, Scrooge, and Goofy.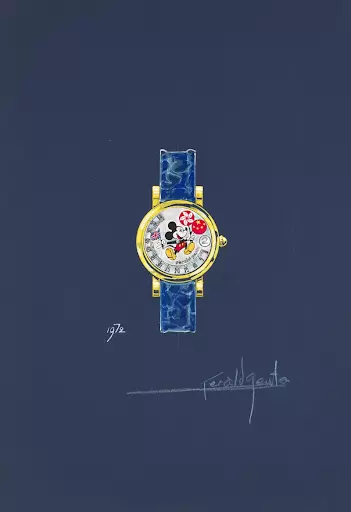 In 1969, Gérald Genta created an eponymous label that designed and manufactured watches. After birthing some of the most expensive pieces in the industry, including the Grande Sonnerie Retro, the world's most complicated wristwatch, his company was acquired by Bulgari in 2000. The takeover also included the designer's patents, trademarks, and designs.
Explaining Genta's optimistic design process, his life and business partner Evelyne Genta said, "He would take a sheet of blue paper, draw a circle with a compass, separate it in lines and start painting straightaway with small brushes. A new watch would appear – it was quite magical." His designs adapted to the style of the brand he was working with. The drawings featured in the upcoming auctions feature Genta's versatility.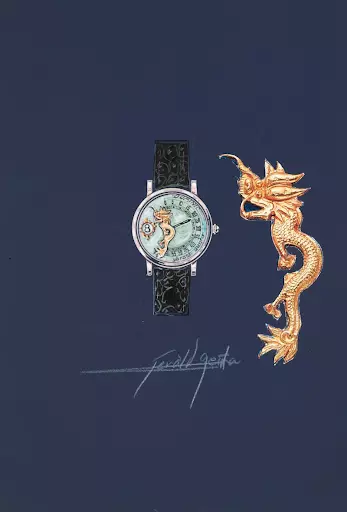 From an Audemars Piguet bracelet watch to Gérald Genta's prototype designs for famous wristwatches, the catalog includes both classic and forward-thinking designs. Interested bidders can participate in the upcoming event from April 6 through 19, 2022 at Sotheby's Hong Kong or online.
Auction Daily regularly covers notable upcoming sales and results. Check out our coverage of a $4.26 million Abraham Lincoln event at Heritage Auctions.
Media Source
Follow
More in the auction industry