"A Terrible Tragedy": War in Ukraine Sends Ripples Through Art World
The escalating war in Ukraine is spreading devastation in its wake. As world leaders denounce Russia's invasion, the art world is taking actions, large and small, to support Ukraine. In one open letter, over 17,000 Russian art professionals and artists called for an end to hostilities in Ukraine. Describing the conflict as "a terrible tragedy for both Ukrainians and Russians," the letter denounced the loss of life, social stability, and international peace. Others around the world have followed suit in decrying the war, raising funds to support refugees, and taking action against Russian-linked money. 
In a global market that is more connected than ever, how has the art world responded to the war in Ukraine?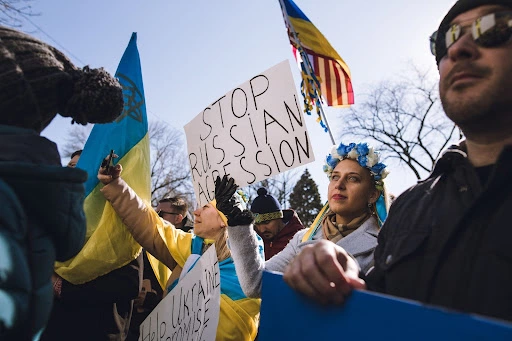 Unprecedented Destruction and Tragedy in Ukraine
According to the United Nations, over 600 civilians have lost their lives due to the war in Ukraine. The human cost has increased as countless others have been injured, separated from their loved ones, pressed into desperate living conditions, and forced to flee their homes in Europe's largest exodus since World War II. 
Running parallel to the tragedy is the destruction of cultural assets in Ukraine. Many point out the underlying tensions behind Vladimir Putin's invasion, including the Russian president's claim that Ukraine and Russia are one and the same. Erasing centuries of history, culture, and art provides an excuse for the violent takeover of a sovereign state. Already, a 19th-century church in Viazivka, Ukraine has been destroyed, as well as a museum holding the work of noted Ukrainian folk artist Maria Prymachenko. Culture workers are now scrambling to safely store sculptures, public art, and museum collections. Protecting this heritage is a necessity for many Ukrainians, and acts of preservation are done with the hope of future healing.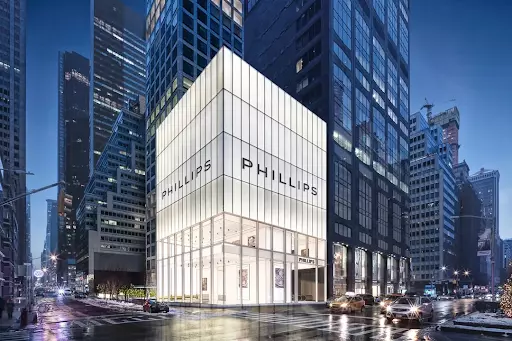 Divestments, Distancing, and Boycotts
The global art world has trained its eyes on the war in Ukraine. Almost immediately after the conflict began, Russian artists participating in art fairs have voluntarily pulled out or have been removed by organizers. Museum heads and cultural figures within Russia have stepped down en masse in protest of the invasion. Planned exhibitions of Russian art have been canceled in an industry-wide effort to place distance between Russian powers and Western audiences. Meanwhile, Ukrainian artists and curators are finding it increasingly difficult to leave the country to participate in events such as the Venice Biennale.
As punishing economic sanctions have hit Russia, the financial strings of the art world are tightening as well. Divestment efforts are gaining traction among museums funded by Russian philanthropy. ARTnews has noted the "soft power" exerted by Russian museum donors, many of whom sit on executive boards, influence management decisions, and use donations to strengthen their positions in the West. 
In the auction industry, attention quickly turned to Russian-owned auction house Phillips. Mercury Group, the Russian luxury goods company and Phillips' owner, is managed by Leonid Fridlyand and Leonid Strunin. Neither owner is currently the subject of sanctions, yet calls for a boycott at Phillips have increased in volume. In response, Phillips donated the USD 7.7 million proceeds from its recent 20th-century and contemporary art evening auction to the Ukrainian Red Cross Society. Some critics have argued that a donation is not enough— only a punishing boycott will bring about real change.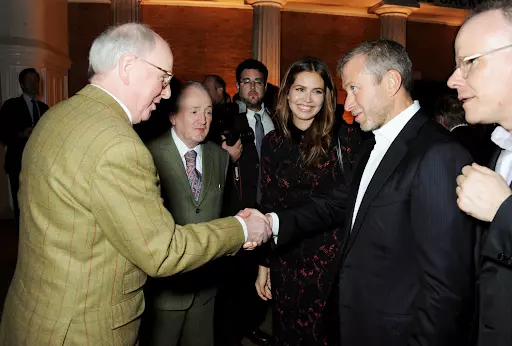 Sanctions Against Russian Art Sector
A growing number of Russian oligarchs have been sanctioned by the United States and the United Kingdom. Each of the major international auction houses has pledged not to do business with sanctioned individuals. That list now includes mega-collector Roman Abramovich. The owner of the Chelsea Football Club has seen his assets frozen in the U.K., preventing the buying and selling of his significant art collection.
It is unclear what impact these sanctions may have on the global art economy. Auction houses have long since turned their attention to non-Russian collectors, especially those in China and the United States. At present, the war in Ukraine has not significantly altered the dynamics of the auction world. One clear example is the unabashed success at Christie's and Sotheby's recent London art sales.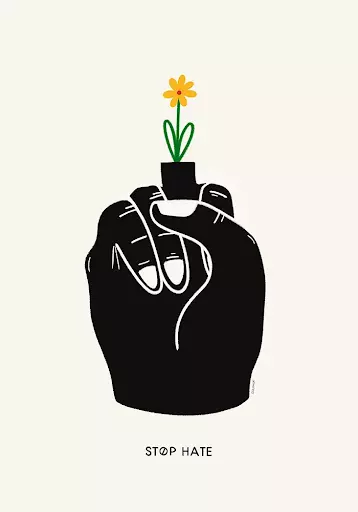 Humanitarian Aid Efforts in the Art Sector
Artists, organizations, and companies are rallying to support the people of Ukraine. Online print fundraisers have spread like wildfire with the help of social networking. One auction, hosted by Polswiss Art, allowed Ukrainian artists to speak for themselves in protest of the war. The response from the cryptocurrency community has been particularly robust. Crypto donations to Ukraine's government number above $22 million. Part of that figure comes directly from the sale of NFTs (described by Artnet News as "21st-century war bonds").
Humanitarian aid efforts will continue in the art world, rightly. Beyond that, art also remains a method to document, raise awareness, and process difficult events. It can lend courage and understanding when there is none. And for the people of Ukraine, cultural connections may still pave the way to peace and a world without war.
Auction Daily will continue coverage of the war in Ukraine as the situation develops. Our editorial team is committed to accuracy and justice in our reporting. Please send your feedback here.
Media Source
Follow
More in the auction industry