Around the Auction World: August 2022
What's new from around the auction world this August?
A Mickey Mantle trading card sold with Heritage Auctions for a staggering USD 12.6 million this month, setting a new record for the most expensive piece of sports memorabilia of all time. Overall, auction houses settled into the dog days of summer before gearing up for the fall selling season. Despite a slowdown, there was no shortage of auction world news this month.
Check out other top headlines from around the auction world this August, including a sale of tiny marbles and results from Monterey Car Week 2022.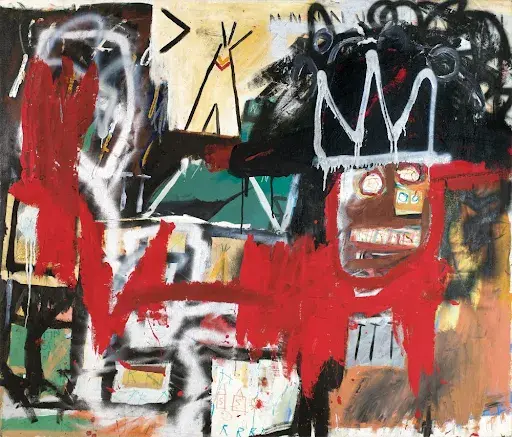 Auction Highlights
Notable sales emerged from around the auction world to end the summer season. In Hong Kong, Poly Auction celebrated its 10th anniversary with the high-profile sale of Jean-Michel Basquiat's Untitled from 1981. It achieved $13.4 million and boosted a five-day sales week total of $127 million. Saffronart of Mumbai, India notably presented the second edition of The Art of India Auction in time for India's 75th Independence Day. Among the top lots was H. A. Gade's Monsoon Greys ($37,080).
Elsewhere, Crescent City Auction Gallery presented a wide range of vintage French furniture lots during its Summer Decorative Arts and Interiors Auction. Key lots included sideboards, hall stands, and commodes in the French Louis XVI style. Fans of collectible tobacciana also enjoyed a robust selection of items in Lion and Unicorn's August 23, 2022 sale. Enthusiasts browsed relics and collectibles associated with pubs and smoking, including decorative ashtrays and elaborate match stands from the likes of Royal Doulton.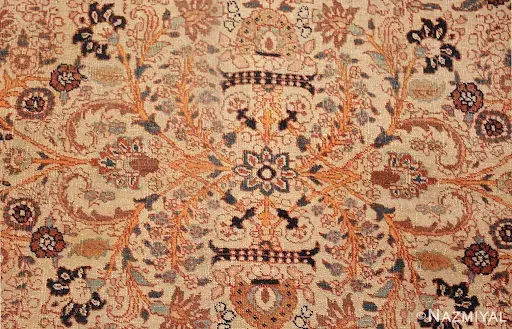 Key Artists
This August, Auction Daily particularly featured the work of Tabriz carpet weaver Haji Jalili. A leader of the Tabriz rug revival movement in the late 19th century, Haji Jalili enjoyed the patronage of the royal court and used his workshop's influence to create woven masterpieces. The artisan was highly educated and held traditional Sufi philosophy in exceptionally high regard. Haji Jalili's rugs are known for their delicate use of color and harmonious design.
Auction Daily also explored the miniature world of marble collecting this August. Block's Marble Auctions presented a sale of tiny collectibles this summer, especially featuring an artistic glass marble by Zach Jorgenson. Together with his wife Chelsea, Jorgenson layers miniscule bits of hot glass to create pictures in glass marbles. The couple's subjects range from traditional Western art masterpieces to whimsical tiger faces.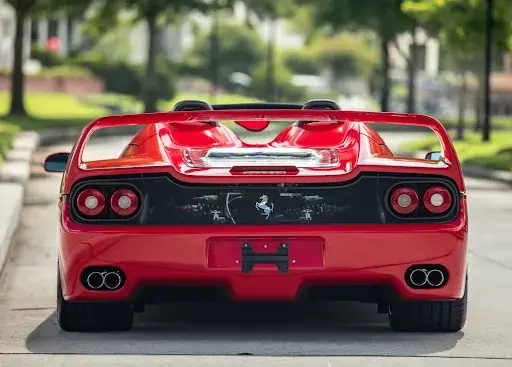 Market Trends
Monterey Car Week 2022 returned this month in all its splendor. Classic car enthusiasts flocked to California's shores for country drives, high-speed races, and a chance to own some of the most coveted vehicles on the market. RM Sotheby's, Gooding & Company, Bonhams, Mecum, and Broad Arrow collectively brought in approximately $463 million in total sales this year. This sum pushes well past previous years' totals, bringing a sigh of relief to the collector car market.
"This year's Monterey auctions were eagerly anticipated as a barometer of the state of the industry, particularly with respect to the impact from a potential recession, higher interest rates, war in the Ukraine [sic] and post-Covid behavioral shifts," Juan Diego Calle, car collector and co-founder of Classic.com, told Robb Report. "During Monterey, it seemed as if all of those were non-issues. It was business as usual—booming, in fact."
The auction world is turning its attention back to burgeoning art hub South Korea. Businessman Kim Woong-ki recently revealed his identity as the owner of the most expensive piece of art ever sold at a Korean art auction: Kim Whan-ki's Universe 05-IV-71 #200.
More Headlines From August
In Paris, Autumn Fairs Jostle for Position
Sam Singer: A Wide-Angle View of Oceanian, Indonesian and Himalayan Art
Media Source
Follow
More in the auction industry