Around the Auction World: December 2021

December offers a chance to relax during the holidays, look back on another year, or perhaps turn over a new leaf and start afresh. Auction houses also took time to rest and prepare for 2022. While many sellers entered their slow season, the market offered no shortage of new records and exciting events. These included the first-ever tea auction at Sotheby's, a selection of Disney-themed items at Van Eaton Galleries, and a haunting sculpture installation by Magdalena Abakanowicz with Polswiss Art. Auction Daily also seized the opportunity to look back on 2021. We looked at the rise of NFTs and curated the top Christmas items that sold this year. Now, we present the top headlines from around the auction world in December of 2021.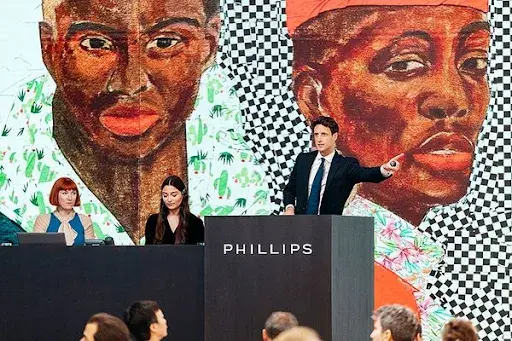 Industry Trends
Sellers from around the auction world released a collective breath after the high-stakes New York marquee week concluded in November. Sotheby's achieved new in-house records and stirred up a frenzy of excited bidding. Auction Daily examined the top lots to emerge from the whirlwind. The results from Sotheby's and other auction houses also pointed to a broader trend in the industry: the rapid rise of ultra-contemporary art. This category— only defined in 2019 by Artnet News— is now one of the most profitable and exciting parts of the art world. Phillips has been a primary driver of ultra-contemporary art and its rise. The company has built a robust market for works by young artists, and it has fresh auction records to prove it.
Another sector that continued to swell this month was NFTs. An open edition NFT project by Pak achieved USD 91.8 million on Nifty Gateway in early December. Now, the mysterious creator(s) could be among the world's most expensive living artists. To better understand this result and the market-wide rise of NFTs, we tracked the timeline of NFTs in 2021 as the year draws to a close. For more information on current industry trends, check out our report on the state of the market in 2021's fourth quarter.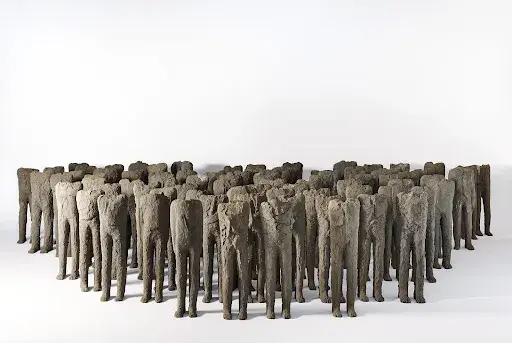 Auction Highlights
Strong auction results demonstrated the strength of the art market this December. Several major works by Polish sculptor Magdalena Abakanowicz came to auction with Polswiss Art at the start of the month. Though her haunting Bambini installation failed to reach its low estimate, it did become the most expensive work of art ever sold in Poland after realizing $2.7 million. Saffronart's December auction also yielded notable results for internationally-recognized artists. These included titans of Indian art such as Raja Ravi Varma and M. F. Husain.
This month, Sotheby's took a tangible step into the rare teas market. Sotheby's tea auction presented vintage tea cakes that date back to the Qing dynasty. Collectors enthusiastically bid for Republican-era pu'er, particularly White Ticket Black Wording varieties. This inaugural tea sale marks a new era for the auction house as it courts Asian collectors in Hong Kong and beyond. For its part, Christie's offered a charitable sale of new Quentin Blake drawings. Charming sketches of young readers, old friends, and bird companions comprised the offerings.
Collectors of pop culture and memorabilia perused a two-day auction of Disney items from Van Eaton Galleries. Top lots included an original Skyway bucket vehicle ($200,000) and a miniature set for the Haunted Mansion attraction ($8,000). Unexpected stars of the auction included an original recording for the soundtrack of the Enchanted Tiki Room ($8,000) and a collection of The "E" Ticket magazine issues ($7,000). Auction Daily also looked at the top Christmas sale highlights from 2021. With new records set during every season, it appears that the merry spirit burned bright all year long.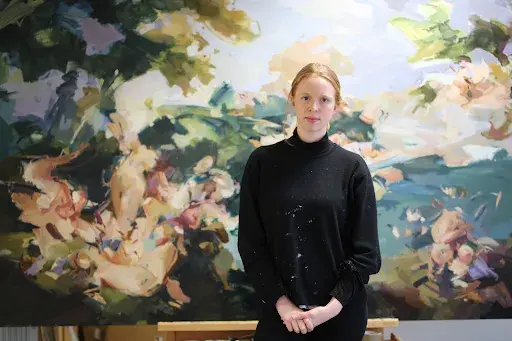 Key Artists
To wrap up the year, Auction Daily examined key emerging and lesser-known artists from around the auction world. Stair's early December sale particularly highlighted underappreciated contemporary artists working across mediums. Before the bidding closed, we highlighted the work of Igor Mitoraj, Saadi Al Kaabi, Ronnie Tjampitjinpa, and Jane Hammond. Emerging artists also saw a staggering rise in 2021. Flora Yukhnovich, FEWOCiOUS, Cinga Samson, and Jadé Fadojutimi ranked on our list of young artists who reached new heights at auction this year.
Rago pulled in strong results for its American & European Art sale in early December. It realized a total of $891,003 with a 106% sell-through rate by value. Bolstering the results were high prices for works by members of the Philadelphia Ten. This early 20th-century artist group of Pennsylvania women campaigned for equal opportunities in the art world, as well as full control of their careers. They largely succeeded before fading from the art history books. Rago's results reflect a growing interest in these artists' works. A Fern Isabel Coppedge painting sold for $60,000, nearly twice its high estimate, and an orchid painting by Mary Elizabeth Price sold for $21,250.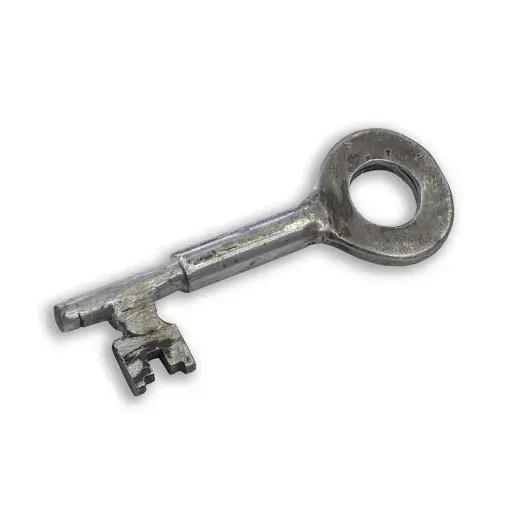 Quote of the Month
"I have fought against white domination, and I have fought against black domination. I have cherished the ideal of a democratic and free society in which all persons live together in harmony and with equal opportunities. It is an ideal which I hope to live for and to achieve. But if needs be, it is an ideal for which I am prepared to die."
– Nelson Mandela, "Speech from the Dock," 1964. Personal items associated with Nelson Mandela will come to auction with Guernsey's in January.
Media Source
Follow
More in the auction industry