Market Review: The Rise and Fall of NFTs in 2022
In an unexpected turn of events, 2022 hasn't been the best year for non-fungible token (NFT) enthusiasts, artists, and investors. After the market's booming growth in 2021, NFT trading volume and sales have declined with the crash of FTX, one of the largest global crypto exchanges, and the unstable cryptocurrency market.
Though NFTs have existed since 2014, it was only in 2021 that these tokens witnessed a massive surge in trading and sales. One year later, the NFT sector is grappling with flatlining sales and decreased trading volumes. As the year comes to a close, Auction Daily checks on the state of NFTs in 2022.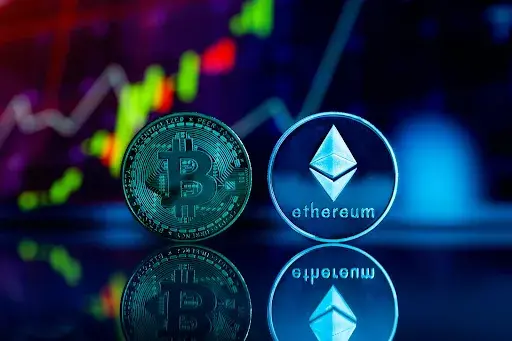 Background on NFTs
NFTs are non-fungible digital assets that cannot be traded with something else. They are one-of-a-kind assets and are interchangeable. Every transaction involving NFTs is recorded and verified on public-facing digital ledgers known as blockchains. When a digital asset is purchased, be it artwork, an image, a GIF, or even an audio clip, ownership details get encoded into the blockchain. Though there are other blockchains that support NFTs, the tokens are typically held on the Ethereum blockchain, as it is considered most secure.
When someone purchases an NFT, they pay for a unique token that represents an asset. In a way, their name gets connected with the creator's art. This token cannot be forged or duplicated under any circumstances, making it highly valuable. NFTs are not limited to artists and can be created by anyone, from corporations, football groups, writers, photographers, and so on. Creators can monetize by selling, trading, and renting out NFTs, as well as through games, royalties, stakes, investments, and licensing NFT collectibles.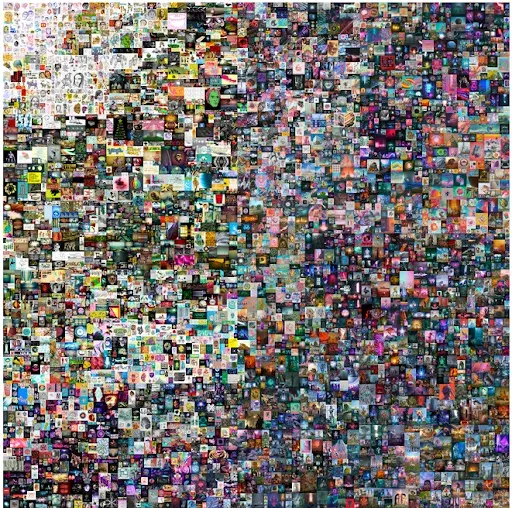 NFTs in 2021: A Look Back
According to the DappRadar industry report, the NFT space collected over $23 billion in trades in 2021. In the first six months alone, non-fungible tokens hit $2.5 billion in trades. The annual NFT sales volume was $24.9 billion in 2021, against $94.9 million in 2020, the report adds. In February, Dapper Labs' NBA Top Shot racked up $226 million in trades. Celebrities joined the NFT crypto art craze with popular rapper Eminem launching his NFT collection, Shady Con. American actress Lindsay Lohan launched her own token on the Ethereum-based platform, Rarible, in February. Projects like CyberKongz, Bored Apes, Art Blocks, Decentraland, Loot, and Cool Cats further scaled NFTs to new heights.
Major auction houses, including Christie's and Sotheby's, began selling NFTs at auction in 2021. Christie's witnessed a record-breaking sale of $69.3 million with Beeple's collage NFT titled Everydays: The First 5000 Days. This remains the most expensive NFT ever sold. The year ended with a bang with Nifty Gateway selling renowned digital artist Pak's NFT Merge for $91.8 million.
NFTs in 2022
While the NFT market performed fairly in the first quarter of 2022 with nearly $8 billion trade, the sales fell 47% globally during the same, according to the NonFungible report, which tracks the NFT sector. The second quarter of 2022 raked in a net profit of $460 million, down from $2.3 billion in the first quarter. For the third quarter, a 77% fall was seen in terms of USD traded between Q2 and Q3 2022 with a global volume of $1.7 billion. A net quarterly loss of $450 million was recorded for the first time ever.
NFT sales at major auction houses took a beating this year. Christie's, Sotheby's, Phillips, and Bonhams brought in a total of just $9.41 million in NFT sales to date, down from $153.5 million in the corresponding period last year.
While NFTs are being hailed for reshaping the art world, critics are skeptical about their future. Anil Dash says that the current NFT market is drawing an extraordinary range of grifters and spammers. "People are creating NFTs of artists' works without asking permission or even letting the artists know… When we invented non-fungible tokens, we were trying to protect artists. But tech-world opportunism has struck again," he adds.
Will NFTs rebound and make a comeback in 2023? Only time will tell what the future holds.
Media Source
Follow
More in the auction industry