The Diversity of Indian Art Dazzled in Saffronart's December Sale
From early stone carvings to contemporary paintings, India's art scene is a reflection of various cultural influences. The diversity of Indian art is represented in the work of many renowned artists, including Raja Ravi Varma, Bhupen Khakhar, Ganesh Pyne, and Prabhakar Barwe. On December 15, 2021, Saffronart auctioned 70 important lots that spanned the history of Indian art.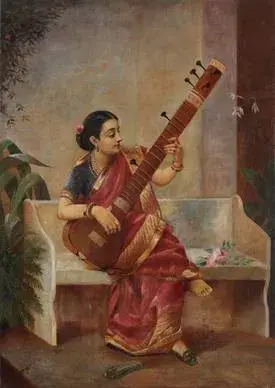 The sale particularly featured Music Hath Charms (Kadambari) by Raja Ravi Varma (USD 2,738,255). In this work, a lady named Kadambari sits on a patio playing a musical instrument. The painting was finished only a few months prior to Varma's demise in 1906.
Varma was a crucial part of the Modern Indian Art movement. Among the pioneers of the genre, he largely contributed to the development of contemporary art forms, influencing many young painters and Indian independence along the way. His works exhibit a blend of Indian vibrant culture and European academic art. Varma received attention for his depictions of Indian poetries, Hindu deities, and mythology. A practitioner of realism, Varma often played with light and shadows.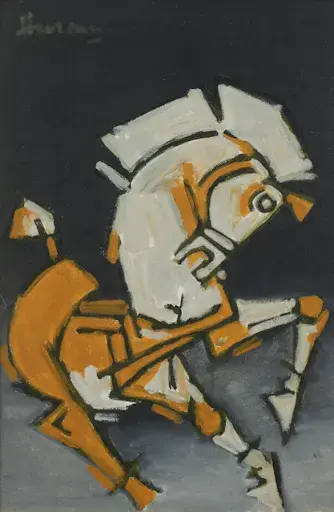 A self-taught artist, Maqbool Fida Husain's life took a drastic turn when he moved to Bombay, India. Though he originally painted billboard advertisements, he took up painting full-time in 1947. With time, he became one of the key personalities in the Bombay Progressive Artists Group. Many of Husain's paintings revolved around the themes of the Ramayana, the Mahabharata, Mohandas K. Gandhi, and daily life in India. Introducing the Modernist style, the artist's paintings redefined the Indian art scene in the late 20th century.
The mid-December Saffronart event presented an untitled oil on canvas work by the artist, which realized $132,000. The composition displays a galloping horse against a gray background. Husain's fascination with horses began when he was only a child. The animal remained a recurring motif throughout his career.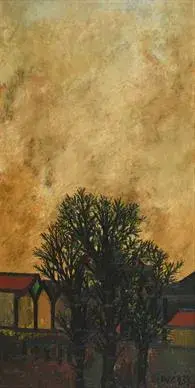 Another notable work in this auction was an untitled painting by Francis Newton Souza. It sold at the top of its estimate for $600,000. The 1954 piece shows colorful houses behind a group of autumn trees. This period marked a turning point in Souza's career. It was only after this year that his distinct style earned recognition. Shortly after, the artist rose to international fame while working in post-war London. "He has crossed Indian bazaar painting with the Picasso style… to produce a manner that is at once individual and consistent and which might be said to suggest a caricature of a Byzantine icon," art critic David Sylvester remarked.
Find the full results for the winter Indian art auction by visiting Saffronart's website.
Want to learn about Indian art and artists? Auction Daily looked into the paintings by renowned modern artist Shanti Dave.
Media Source
Follow
More in the auction industry