Ultra-Contemporary Art Ascendant: The Rise of the Market's Newest Category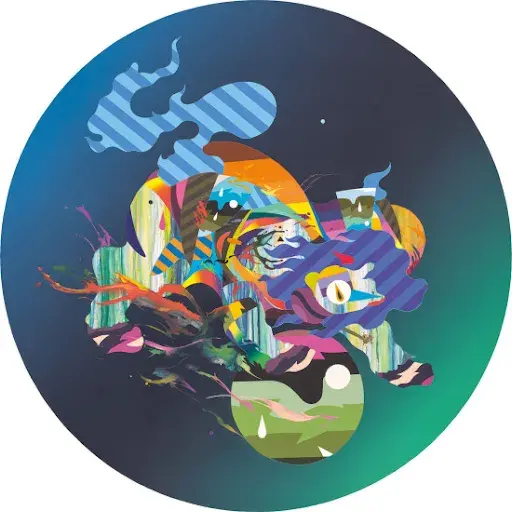 For years, the auction industry has had a problem with language. Terms such as "post-war" and "modern" stretch gingerly to cover the market's holes, and their meanings often differ from one auction house to the next. While unclear terminology is the stuff of scholarly debates, it also creates confusion for analysts and collectors looking to assess value.
The category of contemporary art is particularly troublesome. The dictionary offers limited guidance. An artist need only be "marked by characteristics of the present period" or "happening, existing, living, or coming into being during the same period of time" to be considered "contemporary," according to Merriam-Webster. Yet this definition has also proved too fluid for the auction market, like when works by Georgia O'Keeffe appear alongside those by Jeff Koons. To address this issue, Artnet News coined a new term to describe the latest and greatest: ultra-contemporary art. 
Since the term's debut in 2019, "ultra-contemporary art" has increasingly made its way into common auction world parlance. British auction house Phillips has taken a particular shine to it. In fact, Phillips has positioned itself as a market leader in fresh works by young artists. How did this new auction category evolve, and what might the future hold for ultra-contemporary art? Auction Daily investigates.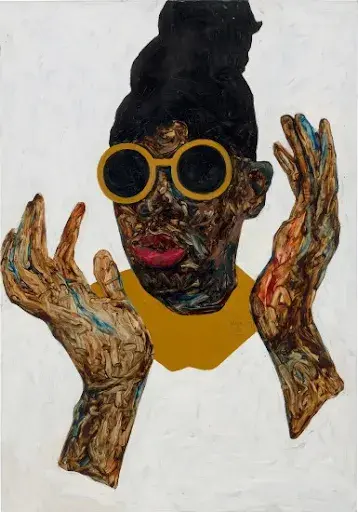 What Is Ultra-Contemporary Art?
According to Artnet News' original definition, ultra-contemporary art "strictly applies to artists born from 1975 to the present day, as a way to bring valuable visibility to the youngest talents with strengthening secondary markets." The term implies the sharpest part of the cutting edge. Ultra-contemporary artists usually are extremely new to the market, have comparatively small price history lists, and boast a Goldilocks amount of available work. Some have not even enjoyed their first museum exhibition before their art crosses the auction block.
Today, ultra-contemporary art is a rapidly expanding terrain. New auction stars emerge regularly as collectors turn away from the predominantly white and male old guard to more diverse upstarts. These artists often produce bold, figurative works that do not fit into one unifying movement. Amoako Boafo's swirling portraits have caused multiple sensations in recent years, as have Jadé Fadojutimi's mesmeric abstract works.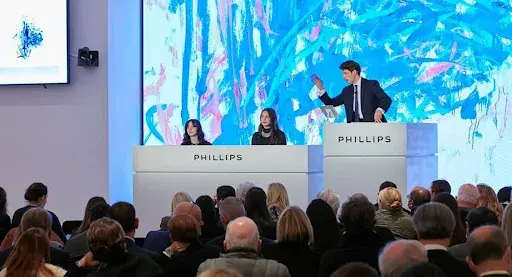 Markets Are Booming
The art market's appetite for ultra-contemporary art has only swelled since 2019. Phillips is a primary driver of this trend. The company has embraced rising artists with open arms while simultaneously cracking the door to other opportunities. It was Phillips that sold Amoako Boafo's (in)famous The Bathing Suit painting for USD 880,971 against a $40,000 to $65,000 presale estimate in early 2020. This result kick-started an international race to acquire and flip Boafo's paintings. At the same time, it positioned the artist as an icon of ultra-contemporary art.
Phillips continues to emphasize ultra-contemporary art in its auction schedules. The work of young and emerging artists featured in the 20th Century and Contemporary Art sale of late November 2021. Phillips achieved its most expensive result in company history with this event ($137.9 million). While a seminal painting by Francis Bacon could not reach even its low estimate, bidders clamored to own works by Emily Mae Smith, Ewa Juszkiewicz, and Matthew Wong. In the words of Phillips' executive chairman, Ed Dolman, "I don't know why [the Bacon painting] didn't make more money. It's the one I would have picked, but it sort of looks like an Old Master now."
For its part, Phillips has leaned heavily into the ultra-contemporary art designation. Its most recent collaboration with Poly Auction featured a special series called "ULTRA/NEO." (The company described the series as "our love letter to… ultra-contemporary artists.") Phillips particularly shone a spotlight on Izumi Kato, Tomokazu Matsuyama, and Chen Fei.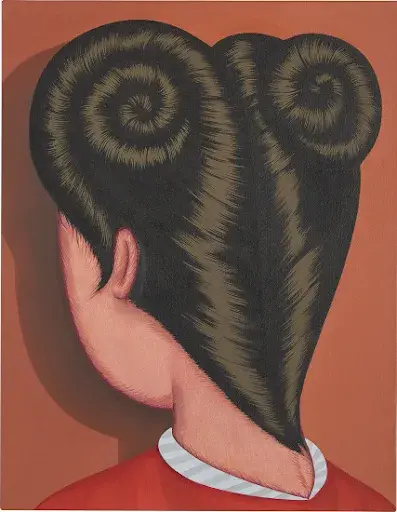 The Future of Ultra-Contemporary Art
Like most trends, there are concerns that the ultra-contemporary art craze is doomed to failure, destruction, and empty wallets for all involved. Certain concerns are legitimate. Speculative buying can damage a young artist's long-term career and discount the accomplishments of more established creators. Volatile prices and unpredictable buying behavior also characterize the explosion of NFTs this year. Whenever a new market trend emerges, there is usually some degree of panic within the art establishment as dealers and advisors reassess what everything might be worth. Disruption, in markets, can be both a vice and a virtue.
Nevertheless, the future of ultra-contemporary art looks extraordinarily bright. The current market appears undeterred by worries about speculation, and auction houses show no signs of reducing their offerings of fresh art. The current moment well serves the market at every level. Strong selling prices offer a vital foothold for young artists and those who fall outside of the art market's traditional inner circle. Calls to diversify auction catalogs have also started to yield results, taking some social pressure off of auction houses. As for collectors, ultra-contemporary art offers a tantalizing chance to reach out and taste what is just beyond the horizon.
Media Source
Follow
More in the auction industry