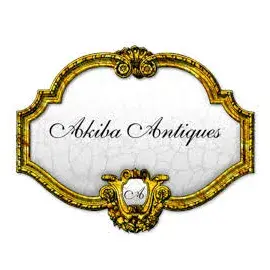 Akiba Antiques Presents Franklin Mint Commemorative Bowl With Jewelry & Decorative Art
Jan 26, 2021 12:00 EST
Updated on
Akiba Antiques' upcoming auction, held near the end of January, will highlight a Franklin Mint Sterling silver punch bowl celebrating the United States' bicentennial. The bowl, issued in 1976, has a 24-karat gold lining and weighs 5490 grams. Its sculpted vignettes from American history make this piece stand out. They depict the first ships to land on American shores, several covered wagons traveling West, the Liberty Bell, and the moon landing. Franklin Mint was a private producer of such collectibles for several decades, specializing in numismatics and record sets.
Those interested in jewelry will find notable lots like an 18-karat white gold bracelet accented with yellow and pink diamonds. The bracelet has a total diamond weight of 11.60 carats. A vintage "Les Grecques" wristwatch from Patek Philippe is also available. A Greek-inspired meander pattern decorates the watch face.
The listings include two leadwood sculptures from self-taught Zimbabwean artist Mopho Gonde. Both depict naturalistic elephants in movement. A Baccarat-style crystal chandelier, a Tiffany Favrile glass vase are notable among decorative pieces. An electric guitar signed by Rapper's Delight band The Sugarhill Gang will also be available. Find more information about any of these lots and register to bid on LiveAuctioneers.
Price Range:
$200 - $18,000
Interesting lots include:
| Item Image | Item Name | Estimate |
| --- | --- | --- |
| | 11.60ct Fancy Yellow and Pink Diamond, 18k Floral | Estimate: $8,000 - $12,000 Starting Bid:$4,000 |
| | Franklin Mint Sterling Silver Bicentennial Bowl | Estimate: $6,000 - $12,000 Starting Bid:$3,000 |
| | Monumental Baccarat Style Crystal Chandelier | Estimate: $1,000 - $10,000 Starting Bid:$650 |
| | Mopho Gonde (Zimbabwe b.1968) Naturalistic Leadwood | Estimate: $5,000 - $10,000 Starting Bid:$2,500 |
| | Constant Joseph Brochart (French 1816-1899) Pastel | Estimate: $2,000 - $4,000 Starting Bid:$1,000 |
| | The Sugarhill Gang Signed Guitar | Estimate: $200 - $2,000 Starting Bid:$100 |
Contact Info
Akiba Antiques

3 N Federal Hwy, Dania Beach, Florida 33004
305-632-5563