Lark Mason Associates Sale of Asian, Ancient and Ethnographic Works of Art Achieves $1,076,618, on iGavelAuctions.com
New York:  Lark Mason Associates sale of Asian, Ancient and Ethnographic Works of Art Achieves $1,076, 618 including BP. Leading off the two-session sale which closed on April 26th and 27th was a pair of Luo Zhongli oil paintings of a man and a woman, each one far exceeding their $30,000-50,000 estimates.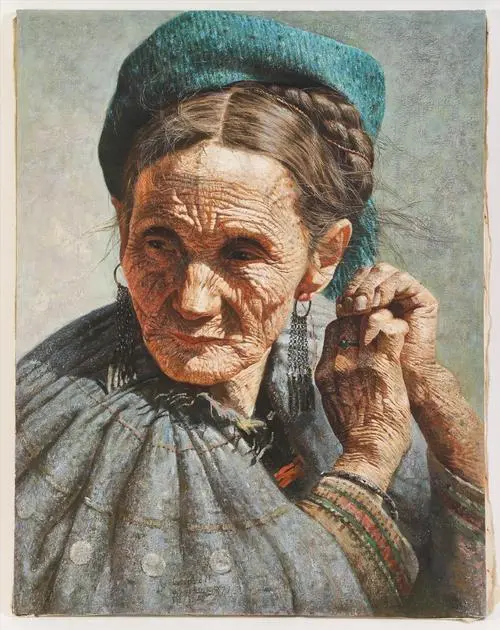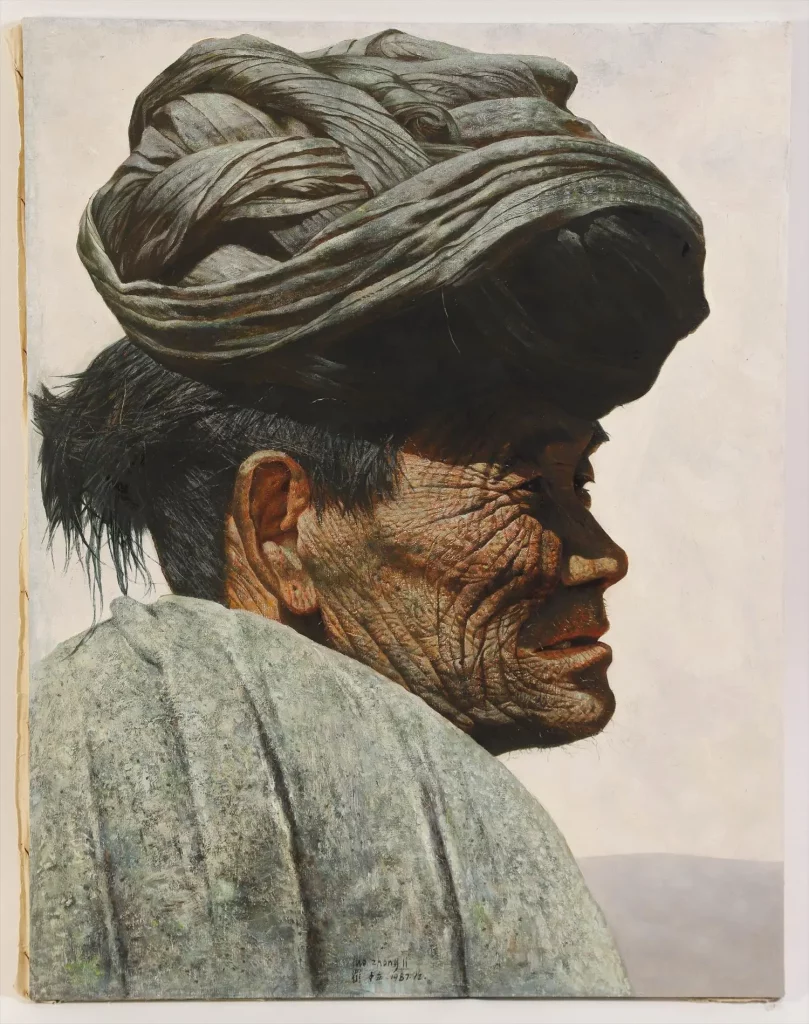 Commenting on the Zonghli paintings, Lark Mason, says: "Both Zhongli paintings were hovering under $20,000 on the morning of the sale's closing. It was in the final minutes that they rose, doubling and tripling the high estimate. The oil on canvas portraits, bought by the consignor's parents in Beijing in 1987, hung on the wall together for nearly 40 years. We are delighted that both portraits are returning to Asia with their new owner."
"This sale had a number of superb works of art with competitive bidding from buyers from China and Europe," says Mason. Two of the standouts that caught their eye was a Qing Dynasty Chinese Porcelain Enamel Decorated Fishbowl realizing $123,139, with 57 bids and a Chinese Blue and White Porcelain He-Form Vessel and Cover, with Daoguang Mark that attracted 45 bidders hammering $78,125.
Among the other top lots that sold were a 20th century Chinese Celadon Jade Qilin Group, with 44 people extending the bidding 29 minutes after the closing to hammer $44,251; a Korean Painting of a Gwaneum (Guanyin) Gouache on Silk, Josean Dynasty, that sold for $41,250; four 19th century Samson Hexagonal Enamel Decorated Vases, Three Part of a Set and One other, realizing $19,375; a Ming Dynasty Chinese Bronze Figure of a Buddha, ringing up $14,375; a pair of Tibetan Qing Dynasty Painted Paper and Silk Sutra Covers for $12,500; and a Qing Dynasty Chinese Carved Bamboo Brush Pot for $12,500.
About Lark Mason
With locations in New Braunfels, Texas and New York City, Lark Mason Associates, the eponymous, auction house specializing in Asian, ethnographic, and ancient works of art, was founded by Lark Mason after many years as an expert at Sotheby's New York.
Mason served as a General Appraiser from 1979 until 1985, and as a Senior Vice President and specialist in Chinese art with Sotheby's Chinese Works of Art Department from 1985-2003. From 2000-2003 he concurrently was a Director of Online Auctions for Sothebys.com. He also served as a consulting curator at the Trammel and Margaret Crow Collection of Asian Art in Dallas, Texas from 2003-2009. He is a generalist in American and European works of art and paintings, as well as an expert in the field of Chinese art and has valued and advised many private collectors and institutions.

Lark Mason Associates regularly hosts auctions on the iGavel Auctions platform and has an established history of record sales of Chinese and other works of art and holds the record for the highest price achieved for any work of art in an online sale, for a painting sold in May 2014 that realized close to $4.2m. Mason, the owner and CEO of iGavel Auctions, is noted for his regular appearances on "The Antiques Road Show."
Media Source
Follow
More in the auction industry