Korean Art Market Sparks Competition Between Global Auction Companies
The Korean auction market is heating up. Global auction companies have recently opened offices or new exhibitions in Korea. With the recent growth of the Korean art market, Korea is becoming a new arena for global auction companies.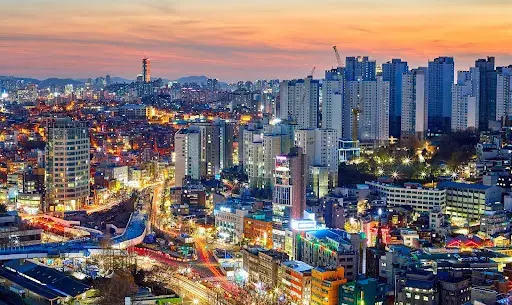 Sotheby's will soon re-enter Korea. Sotheby's, which was established in London in 1744 and has offices in 40 countries, will open its Seoul office as early as October of 2022. Sotheby's entered Korea in 1990 and withdrew in the early 2000s, but it knocked on the door of the Korean market again. Sotheby's is preparing to open an office under the name of 'Sotheby's Korea' by recruiting professionals. Sotheby's move seems to be in line with the growth of the Korean art market. The size of the Korean art distribution market in 2021 is estimated to be USD 690 million (KRW 922.3 billion), up 180% from the previous year. Sotheby's Hong Kong office was the center of the Asian market, but it is diversifying its Asian art market base due to Hong Kong's political situation. In addition, Frieze Seoul was successfully held in Korea from September 2 to September 5, 2022, and the most recent Art Basel report pointed to Korea as one of the top countries with a steep increase in new collectors.
Christie's Korea, which entered Korea in 2000, also held a special exhibition (Flesh and Soul: Bacon/Ghenie) from September 3 to September 5, 2022, featuring 16 works by masters Francis Bacon and Adrien Ghenie. It was the company's first exhibition after entering Korea. Christie's valued the exhibition at more than $440 million (KRW 580 billion). Referring to the growth of the Korean art market and the vibrant ecosystem, Francis Belin, Christie's president of the Asia-Pacific region, expressed his willingness to strengthen relationships with Korean collectors and art lovers through the exhibition.
In addition, Phillips, which has had an office in Seoul since 2017, held its first exhibition (New Romantics) from August 31 to September 6, 2022. The exhibition, which was held during Frieze Week, introduced 23 artists, including up-and-coming artists like Ania Hobson, as well as veteran artists who have established an international presence like Katherine Bernhardt. Works from this exhibition will go on sale at Phillips Hong Kong from September 19 to October 21, 2022.
Check out the latest Korea art news by visiting Auction Daily.
Media Source
Follow
More in the auction industry