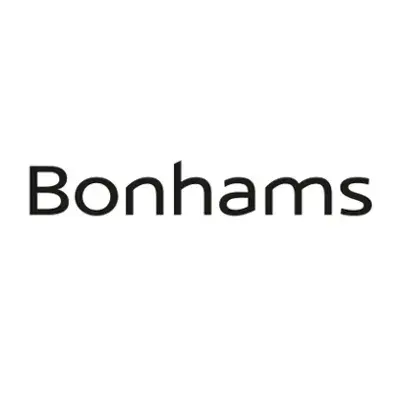 Bonhams Presents Items from Poker Jim, Edward Sheriff Curtis, Matthew Panana, and More
Feb 25, 2021 11:00 PST
Updated on
Bonhams' upcoming Native American art sale features a quilted shirt associated with Sap-Ut-Ka-Low-Nee (White Swan), also known as "Poker Jim." Other notable items include a Hethuska Society painted hide along with an Edward Sheriff Curtis orotone photograph and a Matthew Panana sculpture.
Sap-Ut-Ka-Low-Nee (White Swan) was dubbed "Poker Jim" by United States Army soldiers during the Bannock War of 1878. Poker Jim was a well-respected and popular Pendleton known for his love of poker games. One featured lot in this auction is a Fort Berthold man's quilted shirt associated with Poker Jim. The shirt is made of soft pink hide. It has open sides that are secured with ties. The quillwork is consistent with the Fort Berthold style, with fringed strips running the lengths of the arms and over each shoulder. The shirt features cross and bear claw motifs and measures 32 inches in length and 63 inches in width.
A 1906 orotone photograph by Edward Sheriff Curtis is also highlighted in the auction. Titled The Scout – Apache, this orotone is presented with an original glazed Curtis Studio frame and is signed in the lower right. The orotone features a Native American man sitting on his horse.
Collectors will also find a 1995 sculpture by Matthew Panana. This sculpture, titled Watching the Dance, is made of carved onyx. It is signed and dated on the base. To view more lots and to place a bid, visit Bonhams.
Price Range:
$400 - $70,000
Interesting lots include:
| Item Image | Item Name | Estimate |
| --- | --- | --- |
| | A Fort Berthold Man's Quilled Shirt, Associated With White Swan, Sap-ut-ka-low-nee (1844-1936), Also Known As | Estimate: $50,000 - $70,000 Starting Bid: |
| | A Hethuska Society Painted Hide | Estimate: $25,000 - $35,000 Starting Bid: |
| | An Edward Sheriff Curtis Orotone, | Estimate: $10,000 - $15,000 Starting Bid: |
| | A Plains Or Plateau Saddle & Parfleche Crupper | Estimate: $4,000 - $6,000 Starting Bid: |
| | A Cheyenne Beaded Cradle Cover | Estimate: $2,000 - $3,000 Starting Bid: |
| | A Matthew Panana Sculpture, Watching The Dance, 1995 | Estimate: $500 - $700 Starting Bid: |
Contact Info
Bonhams

580 Madison Ave, New York, New York 10022
212-644-9001