The Gilded Age: Freeman's Revives Golden Era of American Art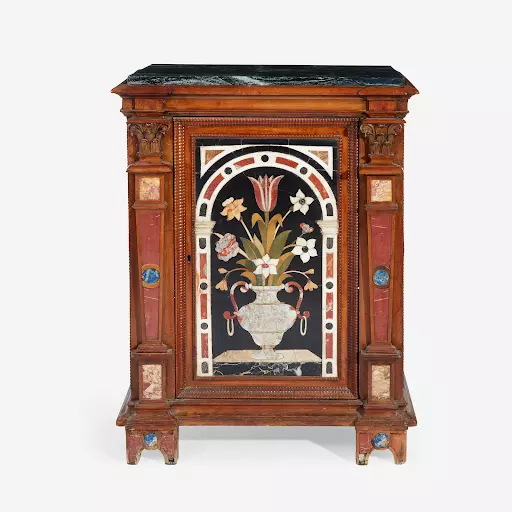 The Gilded Age lasted roughly from 1876 to World War I. It was a period when America saw an unprecedented transformation. While one section of society was fighting capitalism, corruption, and materialism, another was blooming in the winds of the Industrial Revolution. And just like the American economy, American art flourished as wealthy residents commissioned beautiful things to decorate their houses.
Freeman's upcoming auction highlights a collection of art created and curated in the late 19th century during the Gilded Age. It will showcase furniture, artwork, and collectibles with a provenance from the 18th century and early 19th century. These items have American, British, and Russian origins.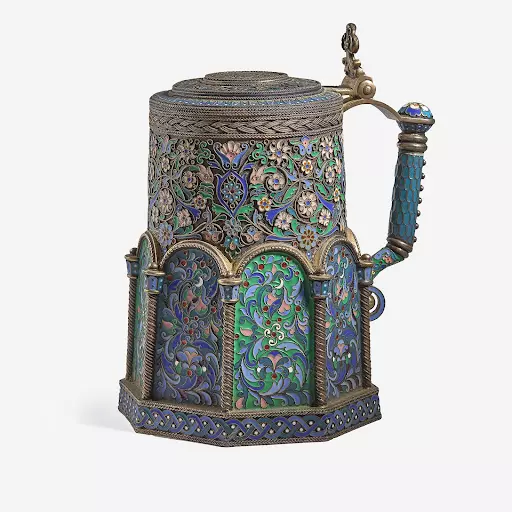 Leading this event is a Russian silver-gilt, plique-à-jour, and cloisonné tankard. This piece of silverware was presented to A. W. Biddle, the American Minister to Russia, for America's contribution to relief efforts during the agrarian crisis of the 1880s. Prince Cantacuzene presented the tankard to the Minister on behalf of Tsar Alexander III. This wasn't the only token of appreciation bestowed by the Tsar. He sent costly silver gifts to nine other Philadelphian elites who helped the imperial family during the crisis. A letter of appreciation that accompanied the gift is also being sold alongside the tankard. The lot has a presale estimate of USD 40,000 to $60,000.
During the Gilded Age, the wealthy gave both fine and decorative art more attention than before. Elegant composition, bold colors, and fresh subjects guided the aesthetics. By using enhanced colors and strokes, the artists of the period aimed at making their works more appealing than reality, glamorous in a way that represented their clients.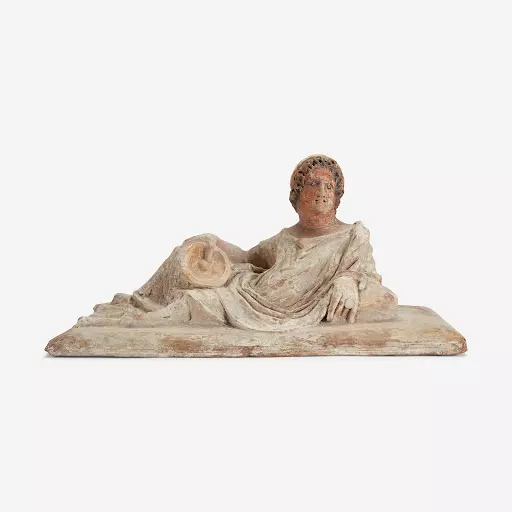 The Gilded Age also saw a rise in the market for interior design and decorative pieces. An Etruscan cinerary urn lid from the late 3rd to early 2nd century BCE would have complemented the marble floors and decorative chandeliers of lavish American homes during the Gilded Age. The painted terracotta piece depicts a lady wearing an elegant white robe and relaxing in a recumbent pose. One hand rests on a pillow while the other holds a bowl. The sculpture has an estimate of $10,000 to $15,000.
While most of the art created during the Gilded Age resided exclusively in wealthy American homes, one can see diversity in the approaches and styles from this era. Over 180 art pieces from the Gilded Age are available in the upcoming event. The dedicated auction takes place on February 24, 2022 at 10:00 AM EST. Visit Freeman's to learn more.
Looking for other significant items from American history? We recently examined the personal library of Justice Ruth Bader Ginsburg, which drew frenzied bidding at Bonhams.
Media Source
Follow
More in the auction industry