The Finest Early 20th-Century Design on Offer at Rago Arts and Auction's May 12th Sale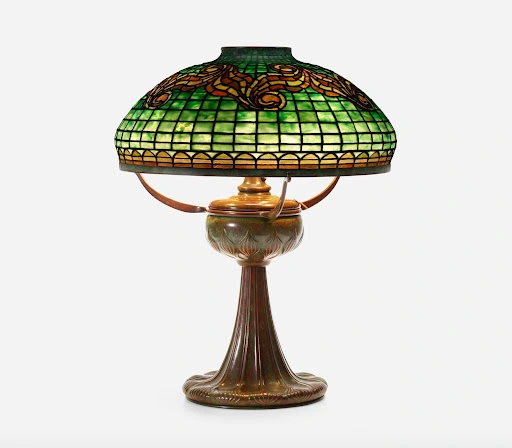 The appeal of early 20th-century design is timeless and universal. Rago Arts and Auction of Lambertville, NJ is holding a 600-lot, two-day auction starting on May 12th that features the very finest lighting, furniture, glass, ceramics, and other decorative items from this period. Auction Daily spoke with Rago's Mike Fredericks, Senior Specialist, Early 20th-Century Design, to learn more about this exceptionally curated event.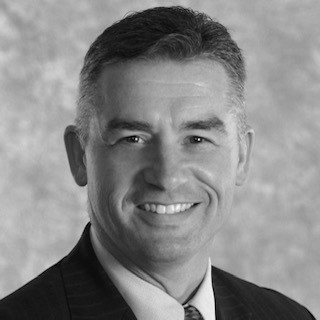 Auction Daily: Please give us an overview of your upcoming sale.
Mike Fredericks: This sale is deep with rare and beautiful treasures. It is arguably the best we've ever staged, with a low estimate about USD 4.5 million. It includes great examples of American ceramics by Arequipa, Natzler (from Otto Natzler's personal collection), George Ohr, Peter Voulkos (including a major Stack Pot from the man who wood-fired it for Peter), Marblehead, Grueby, and others. Also featured is a "who's who" of contemporary glass designers including Chilhuly, Zynsky, Morris, and others. Post-war furniture selections includes 40 lots of Nakashima, some amazing Wendell Castle stacked laminate work, two bronze panthers by Judy McKie, plus a collection of Wharton Esherick from the family of the original owners. We also are offering over 20 Tiffany Studios lamps, plus glass and other fine accessories.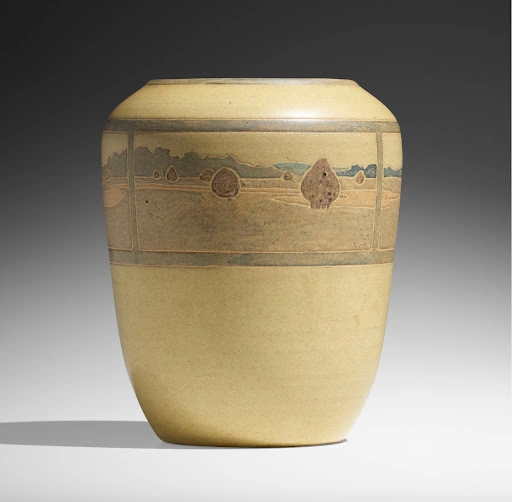 Auction Daily: Tell us about the sale's top lot, #144, the Annie Aldrich and Sarah Tutt for Marblehead Pottery Ipswich vase. Who were Annie Aldrich and Sarah Tutt?
Mike Fredericks: As company President David Rago explains, Tutt and Aldrich were decorators who, along with Arthur Baggs, worked on the best pieces produced at Marblehead. The Ipswich vase is generally considered the pinnacle of the small studio's production. While there are a few other, similar examples, they are all hand-thrown, individually decorated and, as such, unique. This one, however, has provenance that establishes it well above the rest in that it descended through the family that gave the Marblehead Pottery the Devereaux mansion from which they operated. It has never before been for sale and the buyer will be its second owner.
As for the piece itself, it captures that rare confluence of Arthur Wesley Dow's Ipswich School or art, happening at the same time as Baggs was exploring fine art in the round, and makes a case for the blurring of the lines between the two. It's traditional in the West to think of "Fine Art" as a painting or a bronze, and objects at the level of the Ipswich vase offer a strong counterpoint.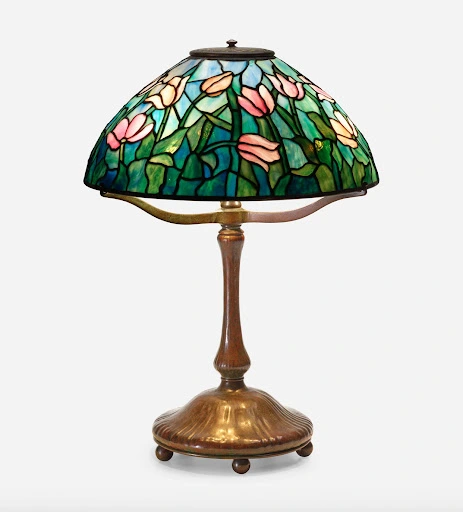 Auction Daily: This sale offers a fine selection of Tiffany lamps. Were these from a single collection? As a specialist in this area, which of these fixtures catch your eye from a design or manufacturing perspective?
Mike Fredericks: The lamps being offered in the sale come from several different consignors throughout the country, with a significant portion coming to us from a Chicago area collector.
As the lucky one who gets to see and touch these lamps on a regular basis, it is always hard to pick favorites in any given sale. I'm drawn to those Tiffany lamps with nicely mottled glass, but also like the shades with more vibrant contrasting colors.
Auction Daily: How is the market for original Tiffany lamps and lighting today? And what is the "typical" buyer demographic for these four, five, and six-figure items?
Mike Fredericks: Despite the economic challenges from the pandemic, the market is reasonably solid for these lamps, and in fact strong for the top-end rare examples. As collectors were shut away at home during this time, they have become more comfortable making online purchases, without the need to physically attend a sale.
The Tiffany brand has a long and rich history, making some collectors more comfortable investing in tangible assets in this economy. Between the glass, metalware, and lamps they produced, Tiffany Studios collecting really has opportunity for collectors at every level. We have offered Tiffany pieces from $1,500 candlesticks to a $3.7 million world record lamp, which shows how much variety is available in this field. From the beginning hobbyist buying desk pieces to the sophisticated collector of six-figure floral lamps, there is something for everyone.
Auction Daily: And finally, what is your personal favorite item in the sale, and why?
Mike Fredericks: This is a bit like asking a parent which child is their favorite. I specialize in early 20th-century lamps and glass, so for the Tiffany floral lamps, I like the subtle pastels of lot #250, the Tulip lamp. On the geometric side, I find lot #262, the Tyler Scroll lamp, very interesting with its mix of uniformity and curvature. For the glass offering, I like lot #333, the blue Lalique Poissons vase, and lot #305, the rare Caranza aquatic vase. I also find lot #281, the Daum cameo and enameled Poppy ewer, to be nicely decorated and an interesting shape.
For more information on Rago Arts and Auction's May 12th Early 20th-Century Design sale, please see the company's website at www.ragoarts.com. 
Looking for more interviews like this? Auction Daily recently spoke with Fredric Backlar, Bonhams' International Director and Specialist of African, Oceanic, and Pre-Columbian Art.
Media Source
Follow
More in the auction industry