Bonhams Offers Curated Selection of African & Oceanic Art in Spring New York Sale
This April, Bonhams' African, Oceanic, and Pre-Columbian Art department will present its spring New York sale. The catalog particularly highlights works from the collection of Martin and Roberta Lerner. Before the event, Auction Daily spoke with Bonhams' International Director and Specialist of African, Oceanic, and Pre-Columbian Art, Fredric Backlar, to learn more about the lots.
This interview has been lightly edited for length and clarity.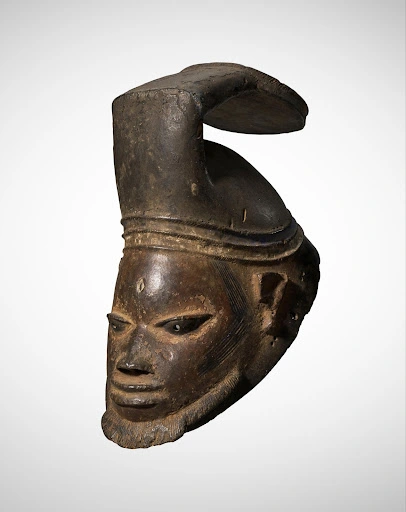 Auction Daily: First, tell us a bit about the auction. What should collectors know in advance?
Fredric Backlar: There are 141 lots, 50 of which are from the Martin and Roberta Lerner Collection. The rest are from various owners. Many of these items have been widely published and exhibited with very good provenance. The live auction will start at 10:00 AM EDT on April 27, 2022 in New York.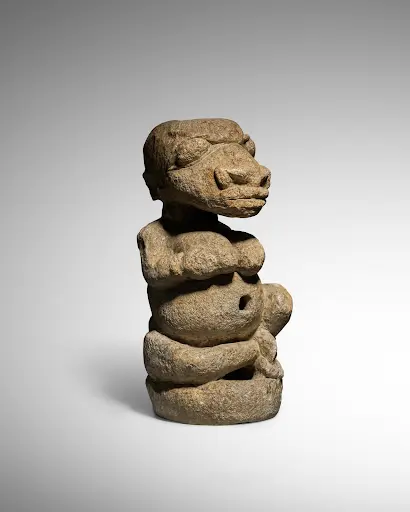 Auction Daily: Which lots especially excite you in the upcoming auction?
Fredric Backlar: Overall, with the Lerner Collection, it's going to be exciting. There's one stone seated figure from Sierra Leone from the Sapi culture. Most of their pieces are very small, under six inches, but this one is about 19 inches high. It's massive; it's magnificent. Martin Lerner bought it from a dealer named Georges Rodriques, who acquired it from the Minister of Finance in Sierra Leone in 1952.
There is also a Hemba male figure that is very exciting and attracting a lot of interest. In terms of the other items in the sale, there is a group of works from a private Swiss collection which are really wonderful. The cover lot is this very beautiful Yoruba ere gelede mask with an unusual coiffure.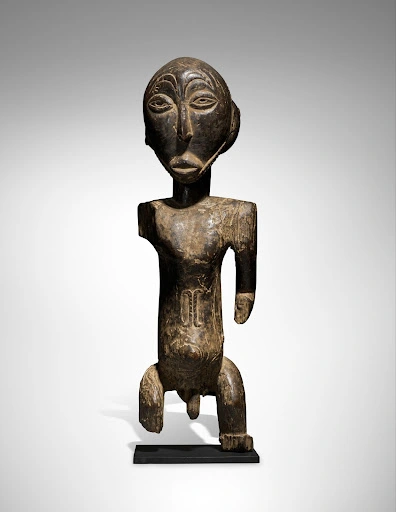 Auction Daily: This African & Oceanic Art sale particularly highlights items from the Martin and Roberta Lerner Collection. Can you tell us more about the Lerners?
Fredric Backlar: Martin Lerner was the founding curator of the Indian and Southeast Asian Art department at the Metropolitan Museum of Art. He originally was a curator in Cleveland before the Met sought him out. Martin and Roberta then moved to New York. As a curator, you're not allowed to collect in the field you curate, for ethical reasons. Martin Lerner was also passionate about African and Oceanic art, so he started collecting in that category. He bought from notable European dealers and traded with other leading collectors, so all of his pieces have very good provenance. He is retired now, and he thought it was the right time to pass the collection on to other collectors.
There are 50 lots in the sale from the Martin and Roberta Lerner Collection. A lot of them are smaller pieces, under 12 inches.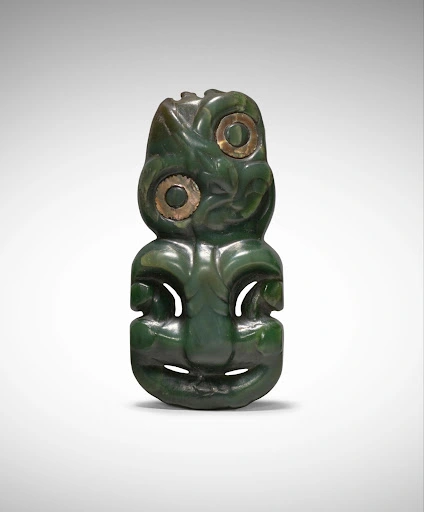 Auction Daily: The upcoming African & Oceanic art auction builds on a long history of such sales at Bonhams. Tell us about the history of your department.
Fredric Backlar: The African & Oceanic Art department at Bonhams goes back a long time. When Bonhams was based in the U.K., African and Oceanic sales took place there, as well as pre-Columbian events. When Bonhams expanded into the United States, it acquired a building in Manhattan and Butterfield's [auction house] in California [in 2002]. Traditionally, African, Oceanic, and pre-Columbian art was sold at Butterfield & Butterfield's going back to the 1980s. It was sold with the Native American art department at the time since the specialist's main emphasis was Native American art. For years, African & Oceanic art was thrown in the beginning of those sales. It wasn't really a curated show.
When Bonhams bought the building in New York, the company was looking for new sales to host. It got in touch with a dealer on the East Coast who had a collection of African & Oceanic art to sell. The company started the department in 2007 as a result. After running a few dedicated auctions that didn't perform very well, the dealer left and Bonhams approached me to restart the department. So I said, let's give it a shot! That was in 2009, and we did our first sale in San Francisco to break into the market. The upcoming African & Oceanic art auction is our 25th sale.
Auction Daily: What challenges did you face while growing the department?
Fredric Backlar: I love the material, but going against the two big ones [Christie's and Sotheby's] has been difficult. I had to move the market's perception of Bonhams' African and Oceanic art department from below ground to where it is today. We tried to get quality material that is fresh and has good provenance. Our direction as a company right now is to really focus on the core market, the USD 5,000 to $100,000 market.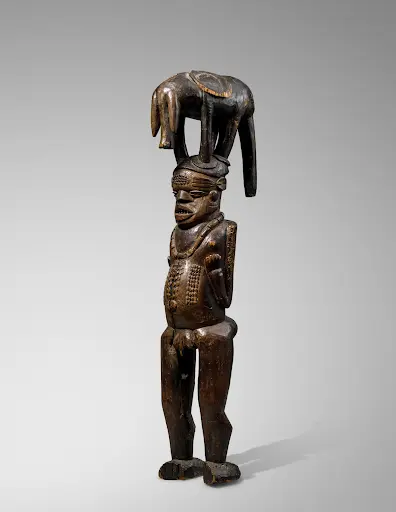 Auction Daily: In your experience, how has the market for African & Oceanic art changed within the last ten years?
Fredric Backlar: Certainly changes have come with the internet, because it has gotten easier, faster, more efficient, and more effective [to collect art] than ten years ago. The technology really wasn't there at the time. People were not that excited about it, and many people still liked the traditional experience of going to the auction room. The collectors who are coming up are people who grew up using the internet and are comfortable buying things on it. That has really expanded the overall market and supply as well.
It seems like every other week you have an African art sale somewhere in Europe or the United States. It's very easy to do. Supply of material has really gone crazy, but quality hasn't. There is only a limited supply of quality artworks. With all of the material that I see, I could probably put together a sale of African art every other week. I turn away about 99% of it. I think it is more difficult for collectors now because there is just so much to sort through. It's extremely hard to find fresh material that is really good quality with good provenance. That's where I come in.
My advice to new collectors coming into the market is to buy the best you can afford and look as much as you can. Go to museum shows, read, look, and just focus on what you love. I believe that you can find quality and lovely works at all price ranges.
Bonhams' African & Oceanic Art auction will begin on April 27, 2022 at 10:00 AM EDT. Visit Bonhams for more information and to place a bid. Find additional stories on Auction Daily's news channel.
Media Source
Follow
More in the auction industry