Rare Limited Herend and Daum French Figurines At SJ Auctioneers On 29th January, 2023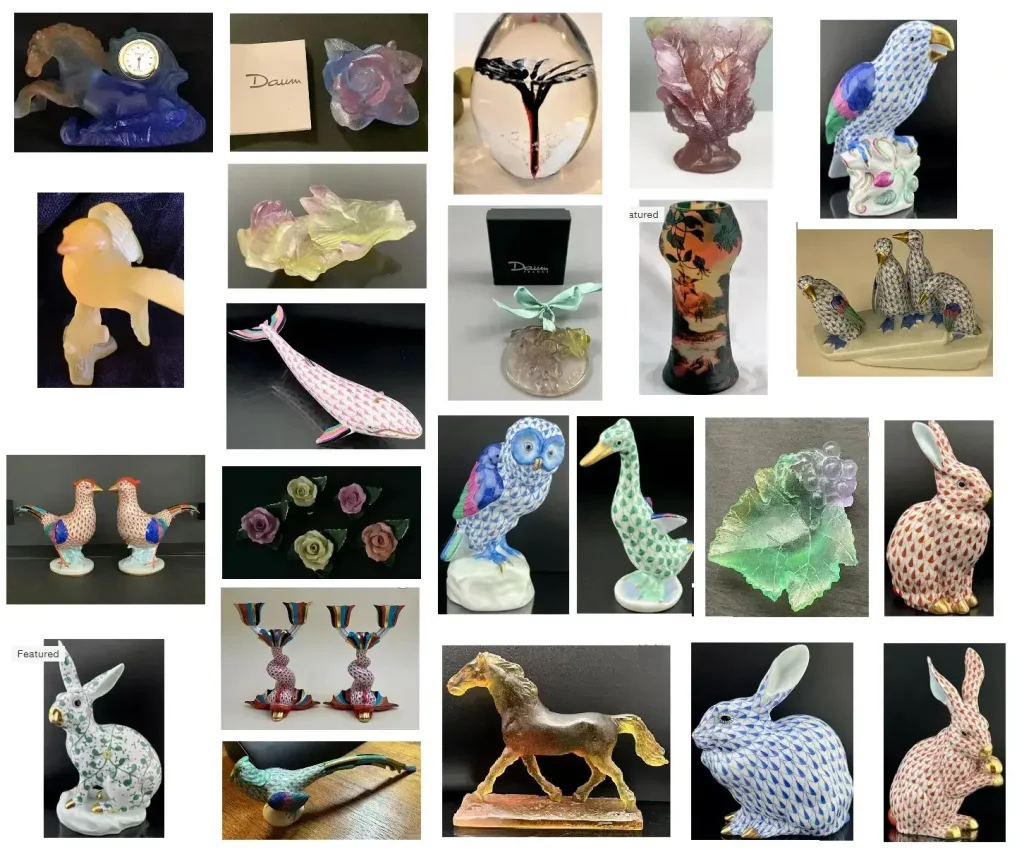 https://www.liveauctioneers.com/catalog/273425_winter-watch-for-wanted-collectibles/
Daum collectibles are the love of luxury glass and crystal since 1878. Daum France is a world-renowned glassmaker. Each piece is unique and personal.
Lot 12321A: Signed " DEVEZ " DAUM PATE-DE-VERRE CAMEO VASE LANDSCAPE
https://www.liveauctioneers.com/item/143784168_signed-devez-daum-pate-de-verre-cameo-vase-landscape
Daum is the Maison of light and colors, where the know-how is unique, and creativity sees no limit. Born from earth, sand and minerals, the crystal Daum fusions in contact with fire, and transforms into spectacular objects for our interiors, art pieces. Herend Collectibles  always a collectors accessory.
Herend is by far the biggest porcelain manufactory in Europe. Herend was founded in 1826. Each piece is hand painted and carefully designed.
Lot 12414: Herend pair of candlelight fishnet patten
https://www.liveauctioneers.com/item/143270248_herend-pair-of-candlelight-fishnet-patten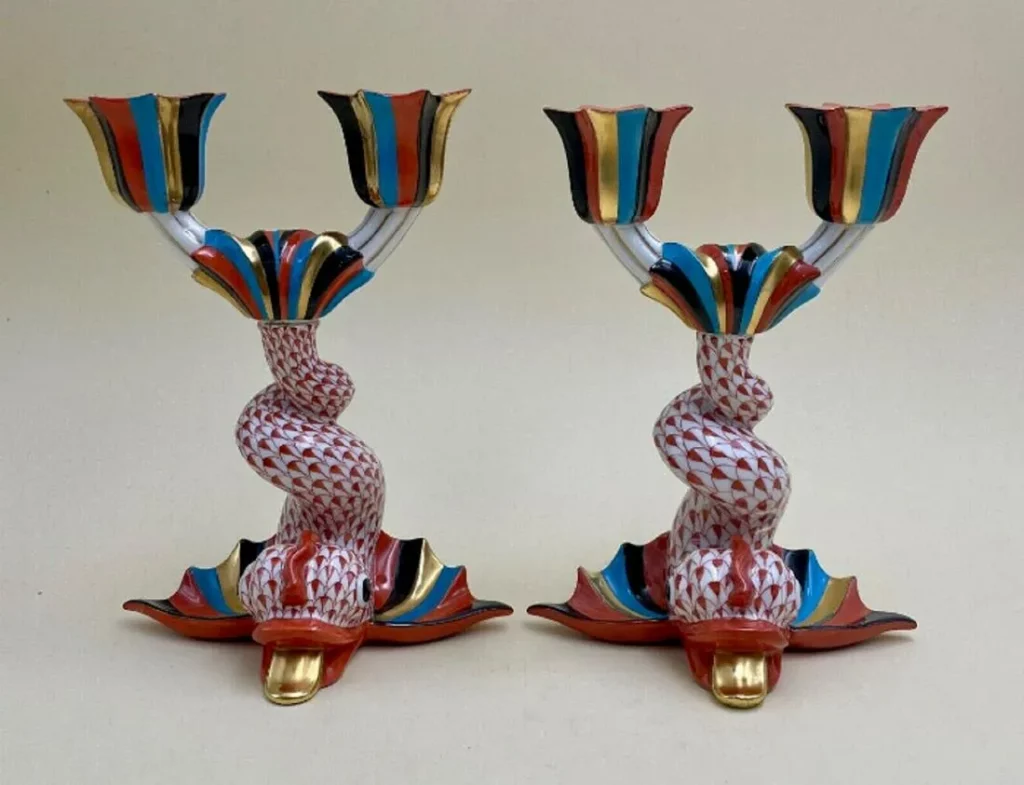 Place your bid today and join us live on January 29th 4:00 pm
https://www.liveauctioneers.com/catalog/273425_winter-watch-for-wanted-collectibles/
https://www.bidsquare.com/auctions/sj-auctioneers/winter-watch-for-wanted-collectibles-11683
To consign please email [email protected]
Media Source
Follow
More in the auction industry