Lê Phổ Flower Painting and Modern Design on Offer With Brunk Auctions This April
Nearly 500 lots will cross the block in Brunk Auctions' dedicated Modern + Design Auction this April. The event features a variety of fine artworks, sculpture, modern furniture, and other items from the 20th and 21st centuries. A major piece by Lê Phổ headlines the event, which will begin on April 21, 2022 at 9:00 AM EDT.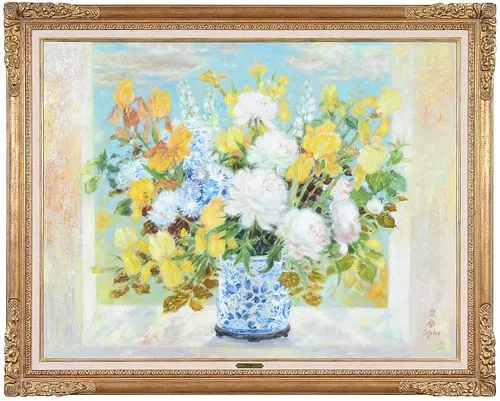 Leading the listings is Les Pivoines, an oil painting by Vietnamese Impressionist artist Lê Phổ. Like many emerging Vietnamese artists of the 1920s, Lê Phổ received formal training from the Paris-sponsored École des Beaux-Arts in Hanoi. Education and travel influenced his style. Lê Phổ built a strong connection to European Impressionism while nurturing his Vietnamese roots. Exuberant flower paintings comprise the bulk of his oeuvre. Les Pivoines is a strong example of Lê Phổ's favored still lifes (lot #259). Peonies crowd together in the composition, sprouting from a blue-and-white porcelain vase. In the background, puffy white clouds dot the pale blue sky. This work comes to auction with an estimate of USD 60,000 to $90,000. A figural painting by Lê Phổ is also on offer (lot #260; estimate: $20,000 – $30,000). It shows a mother and child in a blooming garden.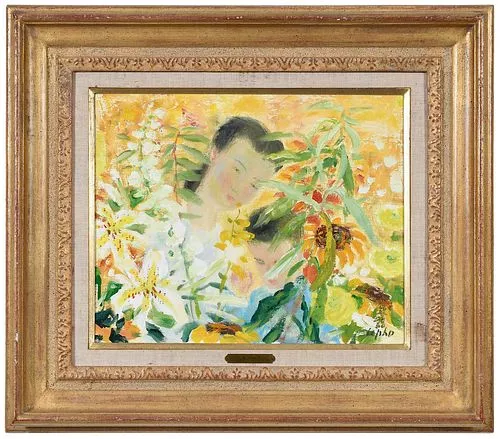 Additional artists represented in the catalog include Maud Gatewood and Milton Avery. From Gatewood comes two quiet paintings of the North Carolina countryside. Gatewood believed that order does exist in wild nature, and she emphasized this logic in her work. Her 1980 painting titled Second Snow Starting offers a dizzying view of stacked hay bales under a tin roof (lot #99; estimate: $20,000 – $30,000). Old Cornfield Winter from the same year shows countless rows of shorn corn stalks under a thin blanket of snow; the effect resembles a dizzying optical illusion (lot #100; estimate: $15,000 – $20,000).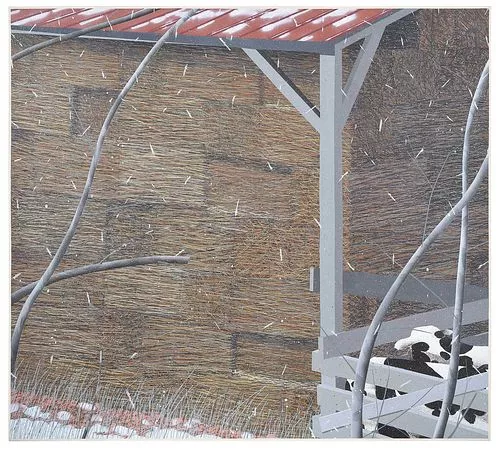 Beyond visual art, Brunk Auctions will present several sculptures of note in this sale. Among them is a kinetic sculpture by American public artist Lin Emery, as well as glass works by Tom Patti. A prolific artist and designer, Patti uses an original glass technique inspired by his architectural studies to create small, layered sculptures. The available Patti works use layered glass to suspend small spheres and other shapes in translucent boxes (estimate: $8,000 – $10,000 each).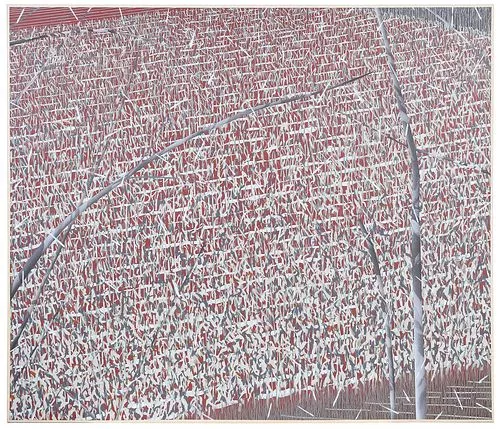 Other notable lots in the Modern + Design sale include:
Figural sconces by glass artist Dan Owen Dailey (lot #11; estimate: $15,000 – $25,000)
"Lotus" console table in the style of French designer Marc Du Plantier (lot #151; estimate: $4,000 – $6,000)
Glazed earthenware vases by American ceramicist Richard DeVore (estimate: $4,000 – $6,000 each)
Pablo Picasso earthenware pitcher with oxidized paraffin face decoration on both sides (lot #255; estimate: $2,500 – $3,500)
Pair of Knoll Tugendhat chairs by Ludwig Mies van der Rohe from circa 1971, brown leather with stainless steel (lot #188; estimate: $2,000 – $3,000)
Based in Asheville, North Carolina, Brunk Auctions has been conducting sales of fine and decorative art for over 30 years. Auctions are held in North Carolina but attract a global audience. Founded by Robert Brunk in 1983, the house is known for its integrity and professionalism. Brunk Auctions has 25 full-time team members whose roles range from photography to shipping and cataloging.
Brunk Auctions will present the Modern + Design Auction at 9:00 AM EDT on April 21, 2022. Browse the complete listings and register to place a bid on Bidsquare.
Media Source
Follow
More in the auction industry