Korean Art History: What Happened Before Korean Art Reached Frieze Seoul?
A column that helps you understand Korean art
One day, an Italian visitor came to the gallery. At that time, there were several works by Korean and foreign artists. While looking around at the works, I talked about this and that. He immediately criticized the work drawn by a young Korean artist. I was listening to an opinion based on his feelings, but it became more and more uncomfortable. It contained the nuance of disparagement of the Korean art world as a whole. I was a little angry. It was because he was only criticizing the impressions of Korea and Korean art. In short, he didn't even know! European chauvinism was also emerging in secret. In particular, he rejected any criticism of David Hockney's work that was hanging together.
While angry, I looked at the limitations of the external eyes, which are a combination of prejudice and ignorance. It was not to be cynical that the interpretation of the eyes was just wrong. Of course, he was wrong to disparage Korean art and artists based on ignorance and prejudice. On the other hand, isn't Korean art not sufficiently known to the outside world? There are a variety of reasons for this. So I wanted to crack the misunderstanding, ignorance, and prejudice of Korean history, art, and culture outside of Korea. That's why I'm writing.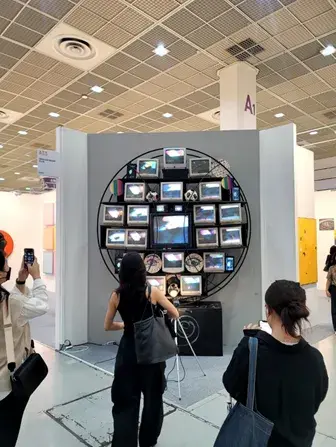 In September, the Frieze Seoul art fair was held. The event, which was held for the first time in Asia, attracted huge attention. To add to the exaggeration, Seoul was fluctuating. Even Seoul City Hall could have said it was okay to open 2022 Frieze Seoul on the site of Songhyeon-dong, where the Lee Kun-hee Museum of Art is scheduled to be built. Then, did Korea suddenly magically fall into the art craze? Can you imagine 100 years ago, today?
There is a reason for mentioning 100 years ago. 1922 was the year when the Chosun Art Exhibition, the first salon exhibition of Korean art, was held. The exhibition was an art contest held by the Japanese Government-General of Korea. At that time, Korea had lost its sovereignty to Japanese imperialism. It was an exhibition created by the Japanese Government-General of Korea as part of cultural rule, but it was almost the only door for artists until Korea was liberated in 1945. How did the artists create and submit their works without a country? The works that won the contest from 1922 to 1944 will unknowingly speak to the era's times and social situations.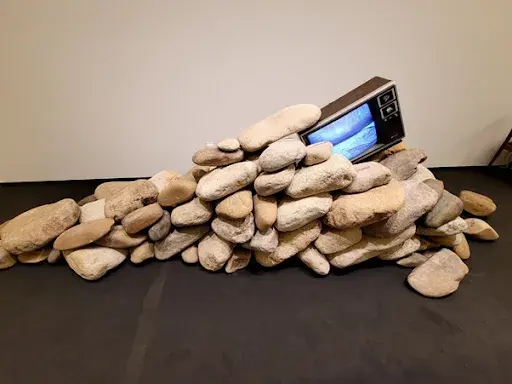 Exactly 100 years later, Seoul became the first Asian city to host Frieze. In short, it's a surprise. Korea, which was called the 'Miracle of the Han River' due to its unprecedented rapid economic growth, is also prominent in culture and art. Aside from the estimation of the first Frieze Seoul, a number of Korean artists' works have also clearly gotten a seat in the Frieze Seoul event. A hundred years of history was not just made. There is no result without reason, no present without the past. When you can reflect on the past, you can face reality properly. So it is with Korean art.
Modern Korean art has undergone an inseparable process from modern history. Korea went through a period of ideological conflict with liberation in 1945 and the Korean War in 1950. Amid the deep aftereffects of ideological conflict and war, Korean art actively embraced a modernism that pursues autonomy to break away from academic realism that has continued since the Japanese colonial era. As an alternative to breaking away from the unhappy past, the trend of modernism, which was expressed as abstract art, has spread. Tensions of the times and practical problems dominated the Korean art world at that period. As a result, the trend of L'Art Informel, which led the European art world in the sense of existential reflection from World War II to the end of the 1960s, and American Abstract Expressionism had a great influence on the Korean art world.
To be continued in part two.
Media Source
Follow
More in the auction industry