Korea News: Yayoi Kusama Expected to Net the Highest Korean Auction Price for the Third Consecutive Year
This year, the highest winning bid in the Korean auction market is very likely to be for a work by Japanese artist Yayoi Kusama. If this happens, the artist will receive the highest auction price in Korea for the third consecutive year since 2020.
According to the Korea Art Price Appraise Association (KAPAA), the highest winning bid in the first nine months of this year was for Kusama's Statue of Venus Obliterated by Infinity Nets (1998). It recorded USD 3,083,500 (KRW 4.4 billion). Kusama's Pumpkin (2004) ranked second this year after selling for USD 1,541,750 (KRW 2.2 billion). As a result, Kusama's works are expected to rank first in the Korean auction market for the third consecutive year unless there is an unexpected change. Last year, Pumpkin (1981) sold for USD 3.82 million (KRW 5.45 billion), and Soul Burning Flash (1988) achieved about USD 1.9 million (KRW 2.7 billion) in 2020.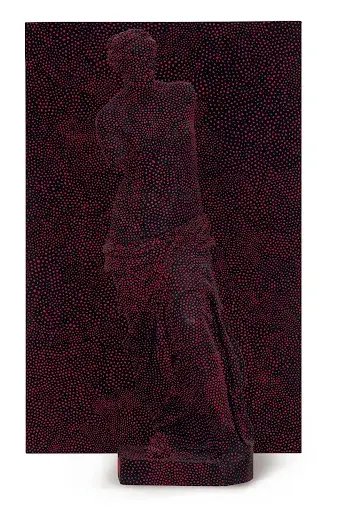 The popularity of Kusama's works in the Korean auction market has been increasing since last year. Kusama's works accounted for eight of the top 15 successful bids for Korean art auctions in 2021. In particular, the size of the Korean auction market grew about three times last year from 2020, and Kusama's works played a big part. As of the end of September of 2022, six of the top 15 most expensive artworks sold in Korea are Kusama's works. In terms of the Korean auction market alone, Yayoi Kusama is an absolute powerhouse.
The high winning bid for Kusama's work reflects Kusama's popularity in Asia. Kusama's Pumpkin (2017), which was submitted to Christie's Hong Kong at the end of last year, sold for HKD 55,450,000 (KRW 9.45 billion, including fees), breaking the artist's record price at auction. All of the artist's traded works were sold at a higher price than expected at the time. In addition, the situation in which the Korean auction market has grown rapidly despite not having many participants is also cited as the reason why Kusama's works are sold at high prices. A gallery representative said, "The Korean auction market is growing rapidly recently, but there are not many market participants," adding, "As a result, only a few artists' works tend to be sold at very high prices."
The total amount of successful bids in the third quarter of this year in the Korean auction market was USD 30.6 million (KRW 43.9 billion). Among them, the total winning bid for Kusama's work was USD 4.3 million (KRW 6.3 billion), exceeding 10% of the total. Second place was Lee Woo-hwan, an artist with a total winning bid of USD 1.4 million (KRW 2 billion). Kusama's monotone Pumpkin, which has a strong contrast between black and white, will also be exhibited at Seoul Auction's 169th Art Auction, which will be held on October 25, 2022.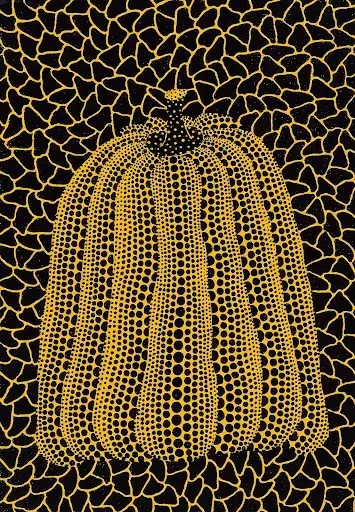 Yayoi Kusama is a Japanese painter, installation artist, and avant-garde artist. She suffers from mental illness and was admitted to a mental hospital of her own choice in 1977. She continues to work between the hospital and the studio in front of the hospital. She sublimates mental illness into art, applying a polka dot pattern whenever she suffers from hallucinations. According to the Top 500 Artists by Fine Art Auction Revenue in 2020 report released by Artprice, the total auction revenue for Kusama's work in 2020 was USD 65,814,064.
Media Source
Follow
More in the auction industry