Korea News: Frieze Art Fair Successfully Landed in Seoul
Autumn in Korea opened with art. With the opening of a large art market, autumn light became a little brighter with a high chroma. Although the COVID-19 pandemic remains, attention turned to Seoul with the opening of the world-class Frieze art fair.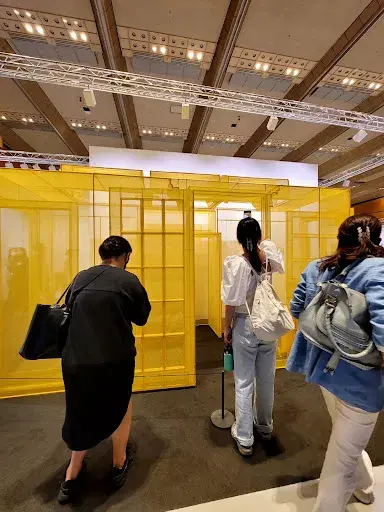 Frieze Seoul and Kiaf opened together at COEX in Seoul. Unlike the Korean proverb, there is nothing to eat at a famous party (meaning there is much outcry but little outcome), the party was plentiful and colorful. A total of 274 galleries at home and abroad set up booths in the two art fairs, and 350 galleries participated, including Kiaf's side event 'Kiaf Plus.' It boasted the largest art fair held in Asia as well as Korea. These art fairs were crowded with visitors. It is estimated that about 70,000 people (excluding duplicate visits) were in attendance. On weekends, it was crowded enough to stop selling tickets for safety.
Sales were also very successful. Frieze Seoul is estimated to have sold more than $430 million (KRW 600 billion) and Kiaf Seoul over $50 million (KRW 70 billion). Frieze Seoul's sales are estimated to have increased compared to New York and Los Angeles, and Kiaf Seoul is also expected to exceed last year's $47 million (KRW 65 billion).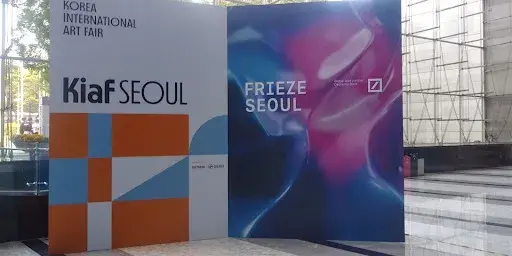 According to the exhibition's composition, the main session of Frieze Seoul was set up by major galleries. Frieze Masters decorated with masterpieces of modern and contemporary masters, and Focus Asia introduced Asian galleries and artists. In particular, Pablo Picasso, Henri Matisse, Roy Fox Lichtenstein, Jean-Michel Basquiat, David Hockney, Keith Haring, and Egon Schiele gathered in the Frieze Masters gallery. Thanks to this strong lineup, famous artists' works were sold one after another. Gerhard Richter's Candle sold for $15 million, George Condo's Red Portrait Composition for $2.8 million, Mark Bradford's Overpass for $1.8 million, and Georg Baselitz's X-ray am Mittag for EUR 1.2 million. Pablo Picasso's Femme au béret rouge à pompon (Woman in a Red Beret with Bells), the most expensive work ($45 million) among Frieze Seoul entries, was crowded with visitors trying to take pictures.
Kiaf Seoul, which celebrated its 21st anniversary this year, had fewer visitors than Frieze. However, it showed various works by Korean artists and the potential of the Korean art market in the future. There is also criticism that Kiaf was covered by Frieze and acted only as a folding screen. Some critics have said that Seoul has taken the opportunity to grow into an Asian art market hub instead of Hong Kong, thanks to the hosting of Frieze Seoul in Korea.
In addition, attention is being paid to whether the Korean art market will enter $720 million (KRW 1 trillion). According to the statistics of the Korea Arts Management Service, the size of the Korean art market last year was about $660 million (KRW 922.3 billion) and $380 million (KRW 532.9 billion) in the first half of this year. Although global inflation and economic slowdown are factors of concern, there seems to be room for the "Frieze Seoul effect" to be exerted over time like Korea's traditional fermented food. Among the overseas galleries and collectors who visited Seoul this time, it is known that they are considering entering Korea or introducing and promoting Korean artists abroad.
The responses of attendees and gallerists were also positive. Lee Kyu-jin (28) of the Millennial/ Generation Z age group said, "It was good to meet various works, and interest in artists has increased through the universe revealed in the works," adding, "I have a lot of interest in art these days, and it was a good opportunity." Lee Seung-mok (58) also responded well. "It's good to see trends in the art world, and I'm enjoying the art fair very much." Bae Geun-ah, curator of Gallery Imazoo, who participated in the exhibition with works by artist Lee Mi-kyung who painted small shops in small cities in Korea, is also satisfied. "It's rewarding to see the audience come and enjoy it, and it seems to be an opportunity and a window for talented artists to meet art lovers."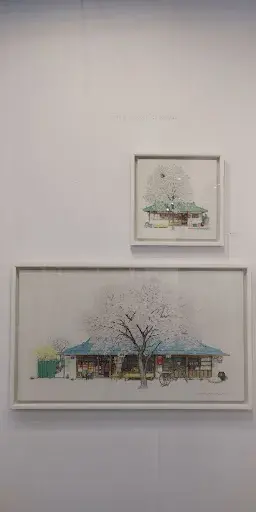 Simon Fox, CEO of the Frieze group, said at a press conference, "The art fair was held for the fourth time in Seoul after London, New York, and LA, but Frieze Seoul, where 110 famous overseas galleries participated, is the second largest after London." As a result, Frieze Seoul will be held in Seoul for five years starting this year. Frieze and Kiaf signed an MOU on this.
This is proof that the Korean art market has growth potential, and expectations are growing that Korean art will also participate in the Korean Wave (Hallyu) through movies, dramas, and music such as K-pop. In addition, the Korean government and the Seoul Metropolitan Government also expressed their intention to actively support these art fairs thanks to such heat. In particular, the Seoul Metropolitan Government also expressed its intention to lend the site of Songhyeon-dong (37,141 in total) to build the Lee Kun-hee Museum of Art (donation hall) for Frieze Seoul and Kiaf Seoul next year.
Media Source
Follow
More in the auction industry