Korea News: Buddhist Art Showcased at Buddha Art Fair
There is an opportunity to meet Buddhist art that many people are unfamiliar with.
The Buddha Art Fair (BAF), which expresses Buddhist philosophy as a work of art, was held at the Seoul Trade Exhibition Center (SETEC) in Seoul from September 29 to October 2, 2022. The Buddha Art Fair was held with the Seoul International Buddhism Expo (BEXPO2022). This expo is like a festival where you can see and experience everything about Buddhism. Various Buddhist and cultural products are also available. Last year, despite the COVID-19 pandemic, 40,000 people watched and 140,000 people enjoyed the expo online. This year, 290 companies participated and operated 390 booths, the largest ever. Residential items, tea, temple food, art and cultural products, and cultural services were presented. It was held both online and offline.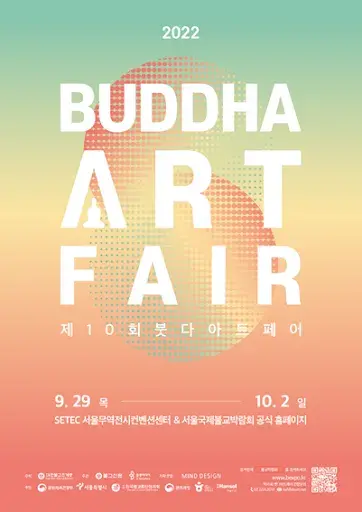 The theme of the art fair and the expo was 'Ritual: Time for My Life to Change.' While shedding light on Asian Buddhist consciousness, a special exhibition focusing on routines and rituals will be presented in individual daily lives that have undergone the COVID-19 pandemic. Accordingly, the exhibition consisted of 'National Invitation Exhibition' and 'KRW 500,000 (USD 350) Exhibition.' The National Invitation Exhibition introduces Buddhist rituals in Thailand, a Buddhist country, and allows visitors to experience various Thai Buddhist rituals. The KRW 500,000 (USD 350) exhibition presents reasonably priced works to revitalize the Buddhist art world. A total of 45 works were submitted by 19 artists, and all works were listed at a price around KRW 500,000 (USD 350).
Based on Korean traditional philosophy, the Buddha Art Fair covers traditional and modern art. Forty-two teams set up 70 booths to display paintings, sculptures, media, and crafts. The docent program is also operated two to three times a day, which is expected to lower the threshold for Buddhist art.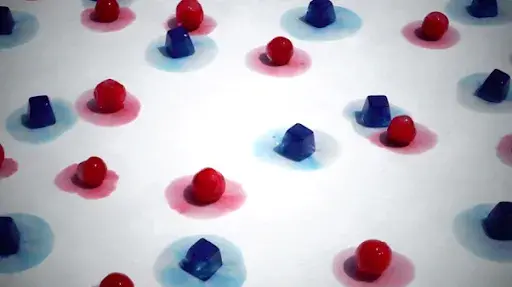 The winners of the BAF Youth Artist Contest, a side event of the art fair, were also presented. Forty-nine artists were accepted and 12 were awarded. The BAF, which marks its fifth year, offered free works by young artists that deviate from the concept of Buddhism and Buddhist art. One judge said about the event, "I was able to meet artists who break away from the notion that only works expressing Buddhist images are Buddhist art and get the theme of work from Buddhist philosophy or build their own world of work by borrowing Buddhist theory as a methodology for work." The collection of works by 12 artists can be enjoyed through the art fair and purchased.
The Buddhist Art Fair and expo can be viewed online (www.bexpo.kr) without in-person attendance.
Media Source
Follow
More in the auction industry