Hollywood Comes to Chicago for Potter & Potter Auctions' Enter The Matrix: The Wachowski Collection Sale
Potter & Potter Auctions of Chicago, IL held its Enter The Matrix: The Wachowski Collection auction on May 12th, 2022. This Hollywood-themed sale featured nearly 200 lots of memorabilia, props, awards, and concept art spanning the filmography of producers and directors Lilly Wachowski and Lana Wachowski. Items on offer included materials from their movies The Matrix, V for Vendetta, Sense8, Jupiter Ascending, and Cloud Atlas. The sale realized $492,000— three times its high estimate— and had a 99%+ sell through rate. 
Auction Daily spoke with Potter & Potter Auctions' president and auctioneer Gabe Fajuri to learn more about this breathtaking and incredibly successful event.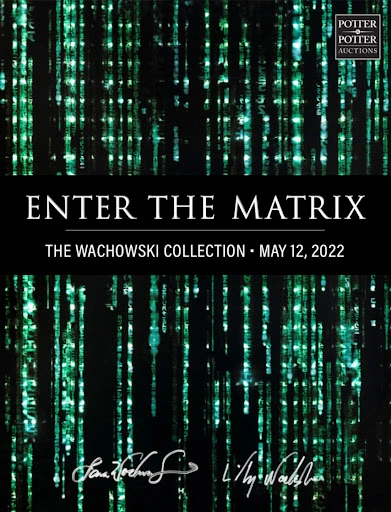 Auction Daily: This sale captured worldwide attention, interest, and media coverage. What was it about the consignors and their lots that resonated with so many people?
Gabe Fajuri: It goes without saying that The Matrix, and so many of the other films that the Wachowskis were involved with (as producers and directors alike) were international phenomena. Once the cat was let out of the bag that these items were coming up for sale, the publicity blitz was nearly assured. And bidding at the sale was fast and furious, to say the least!

Auction Daily: As an auctioneer, you get to handle a great number of interesting and one-of-a-kind items. Of all the items in this sale, which one or two of the lots personally caught your eye, and why?
Gabe Fajuri: The maquettes— the preproduction scaled models used to help plan and engineer key scenes in the movies. I love anything related to the concept of "behind the scenes" and have a love for special effects. To see how model makers produced these amazingly detailed three-dimensional pieces in preparation for what were, truly, iconic films was a real thrill.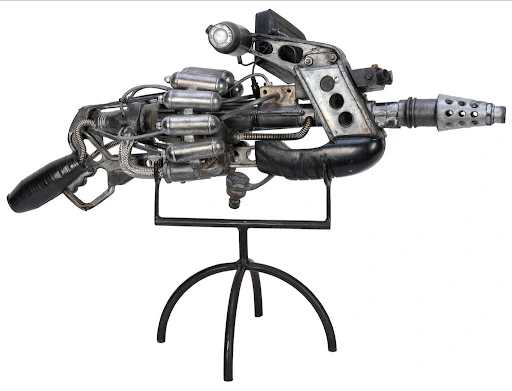 Auction Daily: Tell us more about the top lot in the sale, #47, the lightning rifle prop from The Matrix, which realized $78,000 and generated 32 bids. It was cataloged in part as "Iconic original screen-used resin, rubber and foam prop model as seen wielded by Cypher (Joe Pantoliano) against Tank (Marcus Chong) and Dozer (Anthony Ray Parker) when he reveals himself as an ally of Agent Smith (Hugo Weaving) in The Matrix." Why did this particular item attract so much attention and so many bids?
Gabe Fajuri: This is a "hero" prop used by the film's villain and is the key element in a pivotal scene in one of the last century's most watched films. It doesn't get too much better than that!
Auction Daily: And finally, this sale also had a charitable fundraising element to it. Please tell us how much was raised, where these funds will go, and why this 501(c)(3) organization is meaningful to the consignors.
Gabe Fajuri: The funds will be directed to the Protect and Defend Trans Youth Fund, started by artist Ariana Grande in an effort to support young people whose identities have been endangered by legislation (pending or enacted) cropping up across the country. The work of this nonprofit is very meaningful to the Wachowski sisters. Over $300,000 will be donated to the fund when the dust from the auction has settled!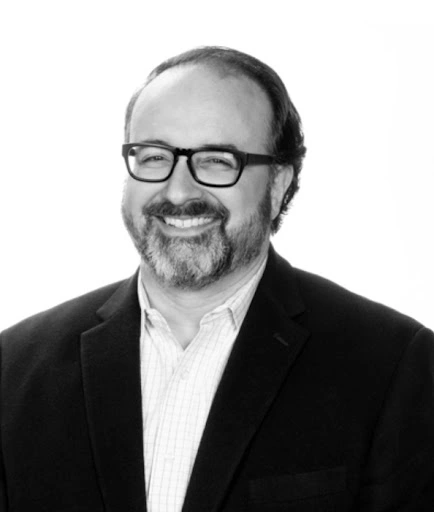 For more information about Potter & Potter Auctions and this sale, please see the company's website at www.potterauctions.com.
Interested in reading more expertise? Auction Daily recently spoke with Bonhams' Consulting Director of Natural History, Claudia Florian, about the company's fine gems and natural history sale.
Media Source
Follow
More in the auction industry