Bonhams' Natural History Department to Offer Fine Gems, Exotic Pearls, and a 93-Pound Meteorite This May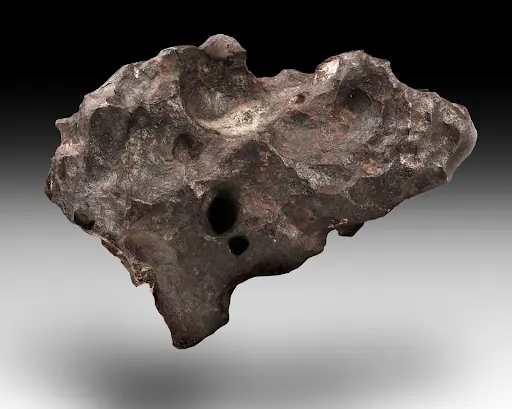 Bonhams will soon offer a sweeping sale of fine gems, opals, lapidary arts, and natural history items sourced from around the globe. The sale, scheduled for May 17, 2022 starting at 10:00 AM PDT, includes approximately 430 lots. It is a curated event long in the making. Claudia Florian, Bonhams' Consulting Director of Natural History, spent approximately six months to a year curating the catalog. Its lots come from such disparate locations as Alaska, Argentina, and Mexico.
The auction features a large group of rare collector gemstones. "Over my years at Bonhams, I've developed a reputation for offering the quirky and unusual stones that have high transparency and high clarity, which would actually be considered museum-quality stones. You can't find comparable examples easily on other websites," Florian told Auction Daily. There is also a particular emphasis on opals.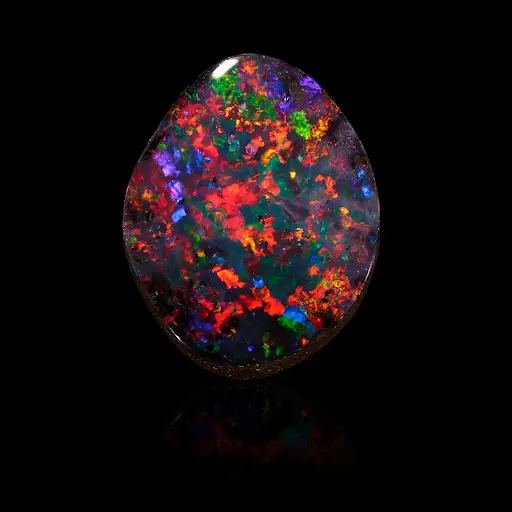 Among precious stones, diamonds emerge as a clear favorite among collectors. They have a worldwide market and established valuation system. Below diamonds there are rubies, sapphires, emeralds, and last but certainly not least, opals. This sale focuses on opals with approximately 30 examples on offer. According to Florian, Bonhams is known as the leading and only house that offers unmounted opals at public auction, a reputation she has helped build over the last 12 years.
A self-described "opal-holic," Florian handles opals from around the world. While many collectors know of the Lightning Ridge opal deposit in Australia, the stones can actually be found in locations ranging from Mexico to Nevada. Yet there is a dwindling supply of these multicolored jewels.
"The old miners are dying out or are retiring. The younger generation of miners isn't going into the opal business. To be an opal miner, you have to wake up every morning and think that today's going to be the day you'll actually find something," Florian says. "A hopeless optimist." You would also need ample funding to do artisanal opal mining with a single pickaxe.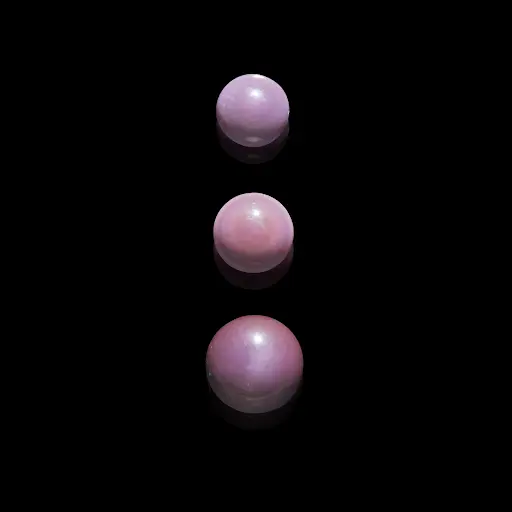 Another section of the event focuses on exotic pearls that come from clams, marine snails, and other marine gastropods. These non-nacreous specimens have different chemical compositions, as well as breathtaking colors.
"Certain pearls from bivalve gastropods take on the color as the interior of the shell. In this auction, you'll find a group of three purple pearls that come from an edible clam in the North Atlantic [lot #3125]. The edges of these clams have a purple color, and the pearls they produce take on those hues, from dark eggplant to lavender or puce," Florian explained. "These 'quahog pearls' are very collectible Americana pearls that can only be found in the area between Boston and Maryland."
Those seeking more traditional fine gems and minerals will find strong display specimens on offer with Bonhams this May. There are the extra-large gemstones that can only be displayed as cabinet pieces ("The 100 Carat Club") and appreciated for their aesthetics. Bonhams' curators pay particularly close attention to the quality and condition of these gems and minerals. Anything with damage or an interrupted horizon line– the visual effect of a mountainscape with a satisfying point– is turned away. Among the top lots in this section is a vibrant red spinel from Tanzania (lot #3073) and a collection of malachites from the Democratic Republic of the Congo positioned to resemble East Asian scholar's rocks.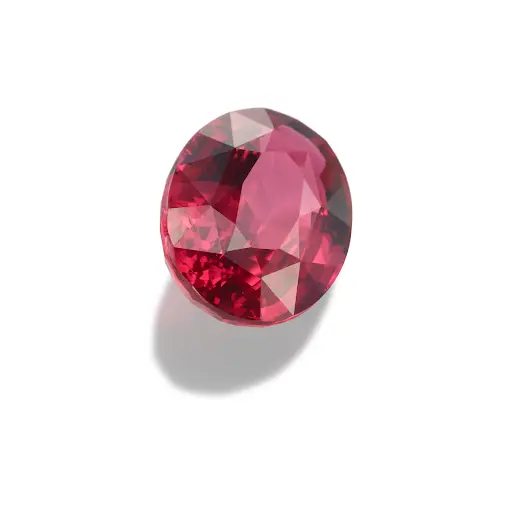 A less familiar category to American collectors is lapidary arts. The history of carving and shaping stone, minerals, and gemstones dates back to pre-Roman times. It was furthered under the Roman Empire and raised to new heights in Germany 500 years ago. Florian notes a small village called Idar-Oberstein known for its excellence in lapidary arts. Artisans there have long worked with river-tumbled agate, available in plentiful supply. Carvers started with bowls and accessories before growing to produce highly decorative animal and bird figures. Their work was prized by the likes of the King and Russia's Fabergé workshop. Several items in the upcoming auction come from this village.
Other carving centers are showcased in this event, particularly those based in South America. A section of the catalog is devoted to the work of Peter Muller, a Swiss carver trained in Germany with a shop in Brazil. His carved bird sculptures have an established auction record thanks to Bonhams. Another South American lapidarist of note is Luis Alberto Quispe Aparicio, a second-generation carver based in Lima, Peru.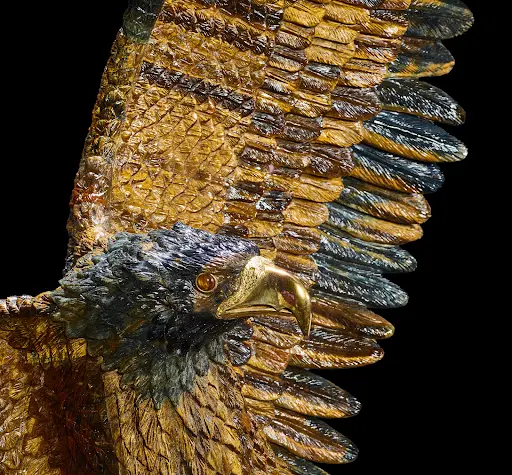 The natural history section of the sale includes gold nuggets, fossils and meteorites. Florian pointed out one large American meteorite that comes from a meteor crater in Arizona. She estimates that it is the biggest one of its type to be offered at public auction, weighing in at 93 pounds.
In an auction full of treasures, what is likely to be overlooked? "There is a beautiful sunstone from Oregon [lot #3025]. This piece is probably the largest and finest example of sunstone that I have ever seen. It's really unlikely to be repeated or found again. That particular stone is one of my favorite things in the auction," Florian told us. "If I could purchase one item, that might be it."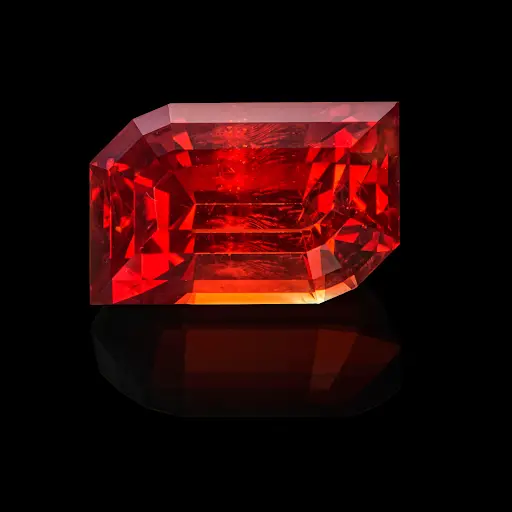 Bonhams' Fine Gems, Opals, Lapidary Arts and Natural History auction will be held on May 17, 2022 in Los Angeles. Bidding starts at 10:00 AM PDT (1:00 PM EDT). For more information and to place a bid, visit Bonhams.
Looking for more expert insights? Auction Daily recently discussed another curated event with Bonhams' International Director and Specialist of African, Oceanic, and Pre-Columbian Art, Fredric Backlar.
Media Source
Follow
More in the auction industry