Auction Review: Impressive Firsts at Swann's Spring 2022 Auction of African American Art
Ten record-smashing works and seven auction debuts highlighted Swann Auction Galleries' spring African American Art event, conducted on March 31, 2022. The auction realized a total of USD 3.6 million from the 214 lots sold. The event saw an 89% sell-through rate, and 27 lots were unable to find buyers.
"The continued success of our African American Art auctions, now in our fifteenth year, proves the breadth of this market. I am especially pleased that we set a new auction record for Hughie Lee-Smith — finally eclipsing our own record with the sale of Slum Song, set in 2007. We also are thrilled to achieve the highest price for a work on paper by Ed Clark," expressed Nigel Freeman, Director of African American Art at Swann.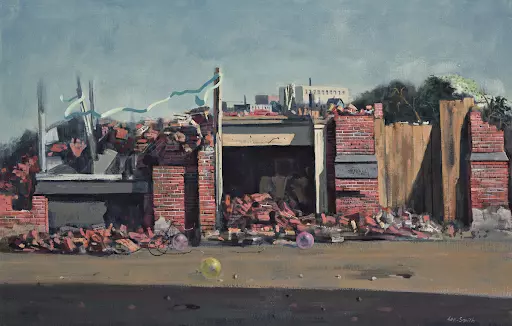 The standout artist of the sale was Hughie Lee-Smith, with 11 works featured in the catalog, four of which made it to the top 20 lots realizing the highest price. The record-breaking work, Aftermath, sold for $365,000, setting a high for the artist. It is a significant painting from Lee-Smith's mid-career years. The painting depicts the artist's view of urban decay with the background of a crumbling store facade.
Three additional Hughie Lee-Smith works sold during the African American Art event. Quandary from 1997 achieved $197,000, while 1982's Still Life with Nectarines sold for $45,000. Sketch of a Boy, executed in 1937, hammered at $11,875.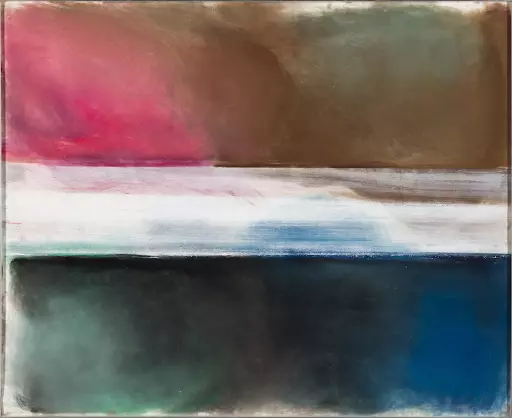 Ed Clark's Spatial Image III sold for $341,000, a record for a work on paper by the artist. The painting is an abstraction representing chaos and control created using the dry pigment technique inspired by the Pueblo sand paintings of the American Southwest.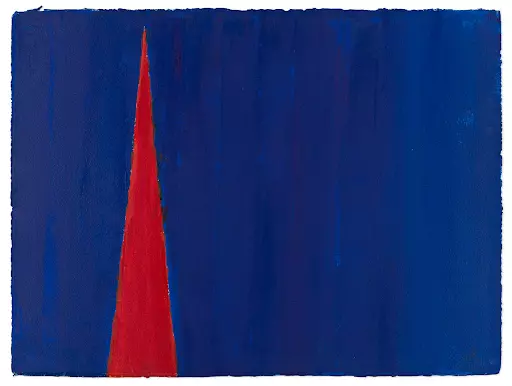 Works from the contemporary section of the African American Art sale showed impressive results, with Michael A. Cummings (Martin Luther King Jr., $47,500) and Freddie Styles (Untitled (Root Series), $42,500) setting new auction records.
An untitled work by Alma Thomas from her Atmospheric Effects series realized $209,000, significantly higher than its original estimate of $30,000 to $40,000.
Find more auction reviews on Auction Daily, including a recap of Ladenburger Spielzeugauktion's April 2, 2022 premier Steiff sale.
Media Source
Follow
More in the auction industry