Artist Lee Myoung-Ho Evokes the Essence of Existence Through a White Canvas
A column that helps you understand Korean contemporary art
How is Korean contemporary art developing? Here's an artist to know: photographer Lee Myoung-ho. He is an artist who appeared like a comet, so to speak. It was in the summer of 2008 when the Fotografie Museum Amsterdam in the Netherlands introduced influential and potential artists via the world-renowned Foam Magazine. At that time, Lee Myoung-ho was the first Korean artist to be featured. His portfolio received favorable reviews, and the name Lee Myoung-ho was instantly imprinted on the world art stage.

The call for Lee continued. The J. Paul Getty Museum, the world's leading art museum located in Los Angeles, exhibited Lee's works Tree#3 and Tree#11 from February 2010 to July 2011. The museum decided to buy five of his works and keep them permanently. This was the first case of exhibiting and collecting works by Korean artists in one of the world's top ten art galleries. In addition, Lee's works are housed in major museums and libraries in Korea and abroad, including the French National Library in Paris, the Victoria National Museum of Art in Melbourne, the Pushkin National Museum of Art in Moscow, and the National Museum of Modern and Contemporary Art in Korea. In particular, Lee is the exclusive artist of New York's top photo gallery, Yosimilo Gallery, and has built a worldwide reputation by holding two solo exhibitions in New York.
In the Korean art world, Lee Myoung-ho has a unique history. He majored in mathematics and turned to photography, and he did not study abroad. His appearance in the Korean art world, where so-called connections and academic ties have an important role in success, was a surprising event. Moreover, it was unconventional for a new artist to display his works in the world's leading galleries and art museums. In the existing Korean art ecosystem, such a thing is as difficult as the probability of a camel entering the eye of a needle. This is why his debut received sensational attention in the Korean art world. Even after his amazing appearance, Lee has continued to make progress on the stories he wants to reveal through various experiments and exploration. I want to describe him as a progressive artist who is getting deeper.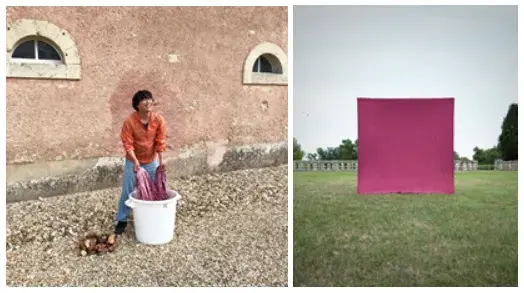 Let's look at his creative process. Lee Myoung-ho carefully determines the subject and location to be filmed until a single cut comes out. He sets up a large canvas behind the subject and shoots to focus on the nature of things. To him, the canvas functions as 'evocation.' The symbolic material for exploring an essence is canvas. This is because if you express it on the canvas, it becomes a work right away. The image taken in that way goes through a process of erasing unnecessary parts according to the intention. The cut created in this way is the result of a long time of tricky and elaborate work in Lee Myoung-ho's hands. Every aspect of the image is neither added nor subtracted. It is a work aimed at a refined essence with only the basic value left. Minimize artist intervention and become art with just one canvas. Perhaps because of that, a French critic described Lee Myoung-ho's work as poetic.
To be continued in part two.
Media Source
Follow
More in the auction industry