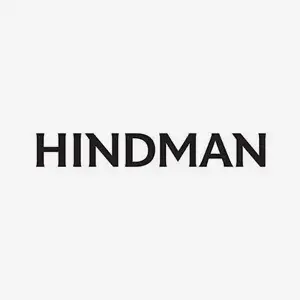 Denver Collections featuring property from the Buffalo Bill Center of the West
Nov 08, 2019 11:00 CST
Updated on
The upcoming Denver Collections auction presented by Hindman features property from the Buffalo Bill Center of the West, including artists and weavers such as Robert Lougheed and Linda Nez. 
Lougheed, a Canadian American artist, specialized in works of the American West. He was an illustrator for National Geographic and Reader's Digest for more than 30 years. He also illustrated several children's books and has works displayed in the National Cowboy Hall of Fame. Featured in this auction is a Lougheed oil painting titled Winter Was Ending. This painting depicts an armed Native American and two horses standing by some trees, the last of the winter snow on the ground.
Also showcased is a rug by Linda Nez. She is a self-taught, skilled weaver who specializes in pictorial designs. In this sale, her traditional Navajo Teec Nos Pos rug will be particularly highlighted. Other available items include a bust of Geronimo, an oil painting of an Native grandmother, two pairs of child moccasins, and a miniature Navajo loom. View the entire collection and place a bid at Bidsquare.
Price Range:
$60 to $5,000
Interesting lots include:
| Item Image | Item Name | Estimate |
| --- | --- | --- |
| | Robert Lougheed (American, 1910-1982) Winter Was Ending | Estimate: $3,000 - $5,000 Starting Bid:$1,500 |
| | Linda Nez (Dine, b. 1958) Navajo Teec Nos Pos Rug | Estimate: $1,200 - $1,800 Starting Bid:$600 |
| | Daro Flood (American, 1954-2017) Bust of Geronimo | Estimate: $800 - $1,200 Starting Bid:$400 |
| | Claudine Morrow (American, b. 1931) Naawah (Grandmother), 1973 | Estimate: $300 - $500 Starting Bid:$150 |
| | Two Pairs of Northern Plains Child's Beaded Hide Moccasins lengths 5 1/4 and 4 3/4 inches | Estimate: $150 - $250 Starting Bid:$75 |
| | Miniature Navajo Loom Height 24 3/4 x width 22 x depth 6 1/2 inches | Estimate: $80 - $120 Starting Bid:$40 |
Contact Info
Hindman

1338 West Lake Street, Chicago, Illinois 60607
312-280-1212