What to Expect From Christie's 20th/21st Century Art Sale Series This March
After a record-breaking year, Christie's is expanding its spring sales lineup to include a stop in Shanghai. The 20th/21st Century Art auction series is a globetrotting affair that swings from the company's London headquarters to its new offices at Bund One. Five live auctions will run in early March, plus an online First Open that stretches from February 23 through March 9, 2022. Before collectors can take home the available works, Christie's is taking them on a world tour through New York, Paris, Taipei, Beijing, and Shanghai.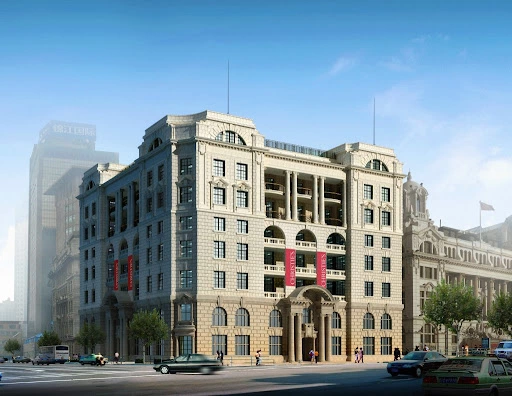 The relay-style 20th/21st Century Art series is a creative outgrowth of the COVID-19 pandemic. The first multi-city sale series occurred in 2020. Since then, Christie's has embraced the format as a way to access high-spending Asian buyers. The events this spring will christen the company's relocated headquarters in Shanghai. As noted by ARTnews, Christie's has offered sales in the city since 2013. It remains the only international auction house allowed to host sales in mainland China.
"Providing innovative ways of connecting our clients to the finest examples of art that span the dynamic art movements and artists of the 20th and 21st centuries is what has come to define Christie's global auction programme," said Giovanna Bertazzoni, Christie's Vice Chairman of the 20th/21st Century Art department. "At the heart of this is our desire to showcase Western art in Asia and Asian artworks to the rest of the world."
The last 20th/21st Century Art series in November of 2021 brought in USD 1.2 billion across five auctions. With six separate sales and a dizzying array of top lots, the 20th/21st Century Art series this March promises excitement. What should collectors watch for in the events?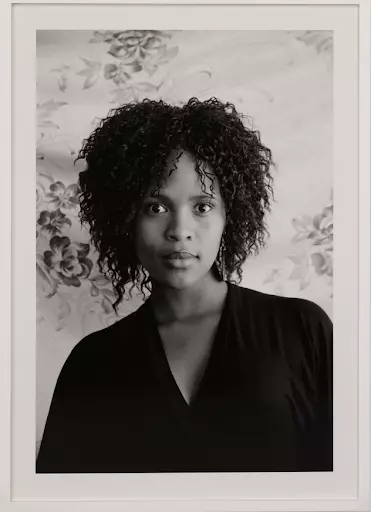 First Open: Post-War and Contemporary Art Online
A timed First Open auction will usher in the 20th/21st Century Art series. Bidding will begin online on February 23, 2022. The First Open signals the official start of a new sales season and is designed with accessible price points (estimates range from GBP 600 to £50,000 / USD 815 to $67,800). Modern and cutting-edge photographs from the Ellen and Dan Shapiro collection will highlight this spring's First Open. Notable photographers with work in the First Open include Viviane Sassen, Richard Mosse, Candida Höfer, Annie Leibovitz, Cindy Sherman, and Zanele Muholi.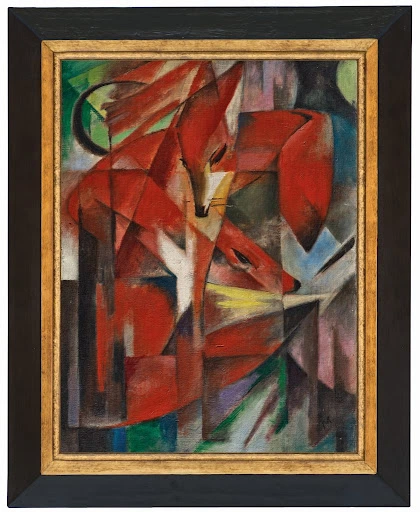 20th/21st Century: London Evening Sale
The London Evening Sale on March 1, 2022, will anchor the 20th/21st Century Art series. The Foxes, a rare work by German Expressionist artist Franz Marc, is the auction's crown jewel. It will likely set a new auction record for the artist (Christie's has not released a definite presale estimate but indicated that the painting's worth is "in the region of £35,000,000" or USD 46.8 million). A founder of the avant-garde movement Der Blaue Reiter, Marc was a master of color and composition. The Foxes comes to auction after being restituted to the heirs of Kurt Grawi, a Jewish banker and art collector who was persecuted by the Nazis.
To further buoy the upper ring of the art market, Christie's will offer several other masterpieces in the London Evening Sale. Lucian Freud's Girl with Closed Eyes is among them. This work from the 1980s remained in a private collection for 35 years. Another major lot is Francis Bacon's Triptych 1986-7 (estimate: GBP 35 million – £55 million / USD 47.5 million – $74.6 million). It belongs to a narrow group of large-scale Bacon triptychs that remain in private hands.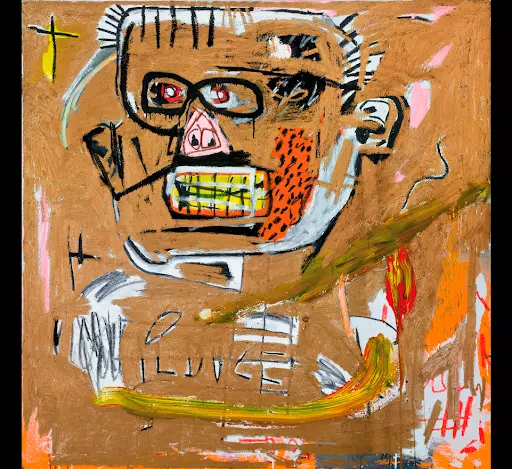 20th/21st Century: Shanghai Evening Sale
To continue the 20th/21st Century Art series, Christie's will offer a major evening sale in Shanghai, the first in the city since the pandemic began. Bidders not in Shanghai can participate via live stream in Hong Kong, London, and New York on March 1, 2022. Pieces by major Western artists form the center of this event. Among the preview lots is a Jean-Michel Basquiat painting from 1983, titled Il Duce. It comes to auction with an estimate of USD 12 million to $18 million. Also available is a delicate drawing by Pablo Picasso and a luscious blue seascape by Zao Wou-Ki.
After Asian buyers delivered jaw-dropping results for blue-chip Western artists in 2020 and 2021, Christie's is leaning into the trend. Ultra-contemporary art is also likely to dominate the offerings. This is not without cause. Millennial buyers are growing to be a major presence in Shanghai and elsewhere. Their tastes increasingly stray toward young and diverse artists who create narrative-driven works.
"The Shanghai to London series, carefully curated by Christie's international specialist teams, will offer a plethora of the finest Eastern and Western art for collectors and art lovers alike," said Grace Zhuang, Head of Sale for the 20th/21st Century: Shanghai Evening Sale. "Alongside a variety of striking works by leading modern and contemporary artists, the sale will undoubtedly meet the appetite and demand of both seasoned and younger millennial collectors."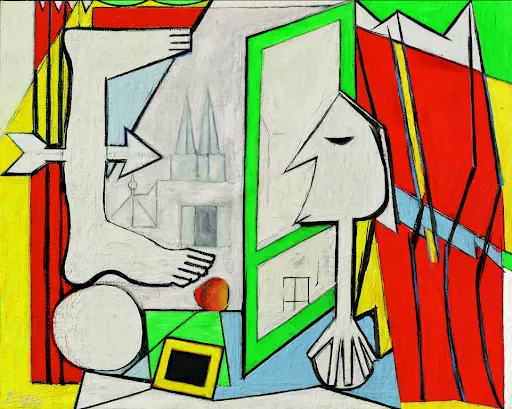 The Art of the Surreal Evening Sale – London
Directly following the Shanghai Evening Sale is the 21st edition of Christie's signature Surrealist sale in London. The top lot is a fresh-to-market Pablo Picasso masterpiece from the artist's Surrealist period. La fenêtre ouverte is a 1929 studio scene showing various body parts situated around an open window. It has a presale estimate of GBP 14 million to £24 million (USD 19 million – $32.5 million). Rich with visual symbolism, it previously appeared at the Museum of Modern Art in New York during a 1968 survey exhibition. Other notable lots in the Surreal Evening Sale include a selection of works by René Magritte, Paul Delvaux, Salvador Dalí, Óscar Domínguez, Yves Tanguy, Joan Miró, and Max Ernst.
After the Surreal Evening Sale, Christie's will offer a post-war and contemporary art day sale on March 2, 2022. It will focus on women artists such as Yayoi Kusama, Eileen Agar, Flora Yukhnovich, and Caroline Walker in celebration of Women's History Month. Wrapping up the 20th/21st Century Art series is an Impressionist and Modern art day sale with works on paper. Marc Chagall's Scène de cirque, Sonia Delaunay's Nature morte portugaise, and a collection of paper works by Henri de Toulouse-Lautrec are on offer. This event is slated for March 4, 2022.
For the complete overview of 20th/21st Century Art events and auction highlights, visit Christie's.
Media Source
Follow
More in the auction industry