Turner's Sept. 8 online auction spans 'Rembrandt to Yoshida'
SOUTH SAN FRANCISCO, Calif. – Turner Auctions + Appraisals will present an online auction titled "Rembrandt to Yoshida," on Sunday, September 8, 2019. Start time is 10:30 a.m. PT (1:30 p.m. ET). The 160-lot selection of artworks, sculptures, decorative arts comprise a timeline of more than two millennia. Bid absentee or live online through LiveAuctioneers. More than 160 lots of fine and decorative art spanning several centuries will cross the auction block
Highlights include etchings by Rembrandt van Rijn, an original engraving by Albrecht Dürer, Japanese woodblock prints, ancient Roman or Greek and Etruscan antiquities; a 19th-century folio of 36 color lithographs of ancient Greek ceramics; and letters signed or written by U.S. presidents.
Among items in the September 8 sale from ancient times are an Etruscan chalice and ewers, and a two-handled Greek pottery bowl from Gela (Sicily) from the 4th-century BC; and a Roman bronze of a cherub and a Greek or Roman marble head from 200 BC – 200 AD.
From the 15th-17th centuries are works on paper by Agostino Veneziano, Samuel Van Hoogstraten, Augustin Hirschvogel, a number of etchings of Venice by Luca Carlevaris, and a Ming dynasty Chinese porcelain figure.

Items from the 18th century include artworks by Paul Sandby, Francisco Goya, Richard Earlom and William Hogarth; two letters signed by Louis XV of France; an Austrian-Hungarian patent of nobility; and 14 maps of Paris.
Selections from the 19th century include works by Maurice Galbraith Cullen, James McNeill Whistler, and Pierre-Auguste Renoir; drawings of nudes; a ship's masthead; and Japanese wine bottles.
Paintings from the 20th century include artists such as Douglas Fenn Wilson, Claude Marechal, Rene Cottet, Stanley Friedman, Edward Wolverton and Stanley Morel Cosgrove; a collection of poems and drawings entitled "Song of Songs" by A. B. Spellman; a 1938 limited edition collection of 346 Albrecht Dürer etchings; and books and photo albums.
An extensive offering of Japanese woodblock prints from 18th-20th centuries includes from Toshi Yoshida, Tanaka Ryohei, Tokuriki Tomikichiro, Rokushu Mizufune, Hirokazu Yamaguchi, Utagawa Kuniyoshi and Kikagawa Eizen.
Signed or written letters or envelopes by U.S. presidents include Franklin D. Roosevelt, Herbert Hoover, Martin Van Buren and James Monroe.
Auction House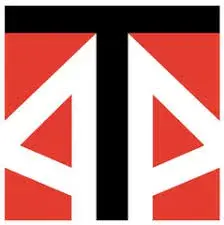 Follow
More in the auction industry