Stephen M. Silvia Appointed Director of Jewelry Department at Quinn's Auction Galleries
Silvia's distinguished 40+ year career includes management positions at Saks Fifth Avenue and Neiman-Marcus as well as in the auction trade
FALLS CHURCH, Va. – The executive team at Quinn's Auction Galleries takes great pleasure in announcing the appointment of Stephen M Silvia as director of the company's jewelry department. With a distinguished 40-year career in retail fine jewelry, Silvia is a highly skilled professional, both at the technical and business levels of the trade.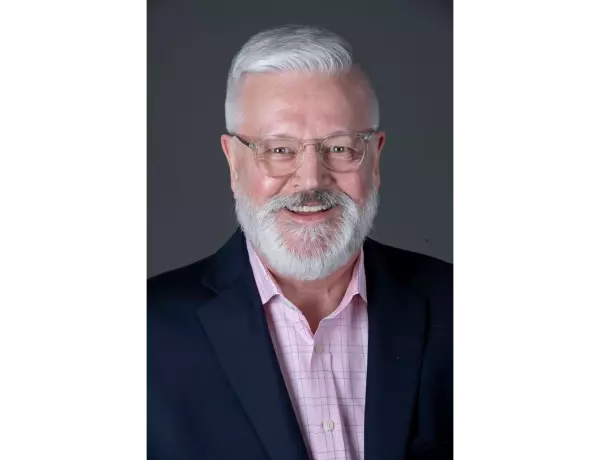 "Stephen comes to us with unrivaled experience in management, business development and the implementation of standardized practices. In addition, he holds industry credentials that place him at the highest level of his chosen field. These assets will prove invaluable to his new position at Quinn's," said the auction company's senior vice president, Matthew Quinn.
Stephen Silvia is a formally trained goldsmith whose education includes qualifications from the Gemological Institute of America (GIA), Jewelry Design Institute, and International Society of Appraisers (ISA). Prior to choosing fine jewelry as his career specialty, he also completed a structural engineering apprenticeship with Tenneco Corporation in Newport News, Virginia.
Growing up in a New England military family with a father who was frequently stationed abroad, Silvia had the opportunity to experience life in several European countries, including England, France, Germany and Belgium. Because encountering new environments and making new friends were a constant in his life, Silvia says he had to learn to adapt quickly, which helped him hone social skills that served him well when he later established a career in the jewelry business.
Before joining Quinn's, Silvia worked as director of jewelry for an auction house in the Mid-Atlantic region and, prior to that, was the estate manager of three households owned by a prominent family in Chevy Chase, Maryland. Over a 25-year period beginning in 1977, Silvia held management positions in the jewelry divisions of upscale retail concerns that included Saks Fifth Avenue (Chevy Chase), Neiman-Marcus (Washington, DC), J.B. Rudolph (Tampa, Fla.), and J E Caldwell & Co (Washington, DC).
After initially retiring in 2018, Silvia quickly realized that he missed the gratification gained from new challenges, and sought to utilize his wealth of experience, specifically in the auction business. He found himself coming full circle after fortuitously reconnecting with the Quinns, whom he had first met 20 years earlier.
"My first contact with Matthew Quinn and his father, Paul Quinn, came as a result of deaccessioning my in-laws' home in Vienna, Virginia," Silvia recalled. "They handled the whole downsizing process and sold not only the contents, but also the home. I was intrigued that they were able to do it so efficiently. It's ironic that, so many years later, I would join their operation."
"Quinn's is the perfect place for me to be," Silvia continued. "Every day is different, every client is different, and I get to help people who may be starting over or who want to use the auction method as means of securing a peaceful conclusion for a family legacy. On the other hand, I genuinely enjoy helping Quinn's buying clientele whenever they have questions about jewelry items they want to bid on."
To confidentially discuss consigning to an upcoming fine jewelry auction at Quinn's, call Stephen Silvia at 202-422-2474 or email [email protected]. Visit Quinn's Auction Galleries online at www.QuinnsAuction.com.
Media Source
Follow
More in the auction industry