Sotheby's to Offer Figure Crouching Painting and Rare Ephemera by British Painter Francis Bacon
As a renowned British artist of the 20th century, Francis Bacon needs no introduction. His portfolio of raw and dramatic artworks, rendered in dark palettes, are iconic and continue to both fascinate and baffle the art community today. Contorted figures in isolated settings reflect feelings of pain, despair, pleasure, and terror in Bacon's artworks. His distinctive art style infused with powerful yet disturbing images made people sit up and notice.
Sotheby's Paris will soon offer Inside the World of Francis Bacon: Works from the Collection of Majid Boustany. The live auction begins at 12:30 PM EDT on October 24, 2022. One of Francis Bacon's most notable works, titled Figure Crouching, will be available in the upcoming sale. Produced in the year 1949, Figure Crouching is the earliest surviving painting of Bacon's long-lasting series of hunched subjects that he continued to make into the 1970s.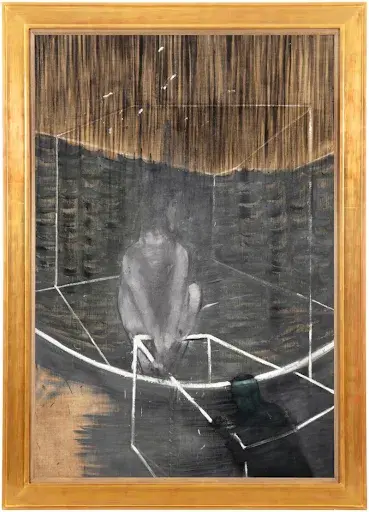 Born to English parents on October 28, 1909, Francis Bacon had a difficult childhood. His relationship with his father, Edward Bacon, was tumultuous, and he suffered terrible bouts of asthma. At the age of 17, the artist was thrown out of his family home. He dabbled with various professions, including the roles of interior designer, furniture designer, and telephone operator.
Bacon's artistic career took off when he produced his first major artwork– Crucifixion in 1933. His reputation as one of the contemporary art giants was strengthened with an exhibition of Three Studies for Figures at the Base of a Crucifixion. The artwork was reportedly based on ancient Greek tragedies; the Oresteia was divided into three sections, or a triptych. Rendered in oil paint and pastel, the canvases depict three mysterious anthropomorphic creatures against a background of burnt orange, black, and red specks.
Elena Crippa, who curated an exhibition of Bacon's works in 2018, told Dazed, "This was at a time when artists were expected to produce work that reflected a socially progressive role. Bacon was not painting idealised [sic] beings but revealing people's most intimate, transgressive, and unruly nature."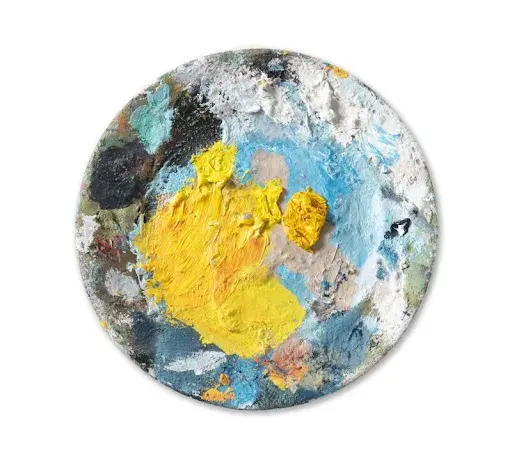 From the mid-1960s, the artist made artwork portraying his friends and drinking companions. Bacon's personal life took a hit following the suicide of his lover, George Dyer, in 1971. The incident left him scarred. Bacon's art became introspective, preoccupied with themes of time and death. In the 1980s, Bacon made self-portraits marked by masterpieces Study for Self-Portrait (1982) and Study for a Self-Portrait—Triptych (1985 – 86).
Bacon breathed his last in Madrid, Spain, on April 28, 1992, leaving a huge void in the art industry. His messy London Studio workplace containing over 7,000 items was later handed over to the Irish Museum by the Bacon estate six years after his death.
Art critic Rachel Campbell-Johnston mentions in The Times, "[Bacon is] quite simply the most extraordinary, powerful and compelling of painters… His images short-circuit our appreciative processes. They arrive straight through the nervous system and hijack the soul."
Almost 30 years after the death of Francis Bacon, Sotheby's will present Inside the World of Francis Bacon: Works from the Collection of Majid Boustany. The capsule collection includes historic objects of ephemera, as well as works by Bacon's acquaintances such as Graham Sutherland, Louis Le Brocquy, and Roy de Maistre. Also on the sale are portraits of the artist by photographers such as Cecil Beaton, Don McCullin, and Peter Beard.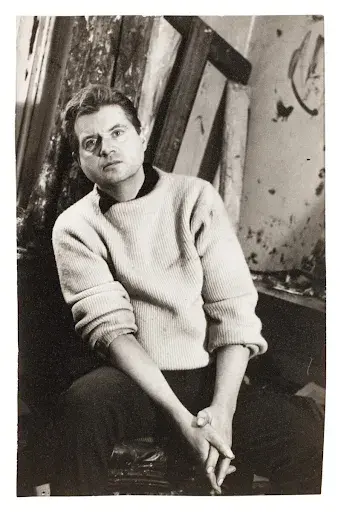 Another highlight of the auction is a charming postcard sent by Francis Bacon to the historian and academic Sir Michael Ernest Sadler in August of 1934. Sadler was one of Britain's important collectors and patrons of contemporary artists at the time. This card comes to auction with an estimate of USD 24,3700 to $34,1180. The postcard version of Corner of the Studio features a black-and-white image of Towan Head in Newquay.
The live auction starts at 12:30 PM EDT on October 24, 2022. Visit Sotheby's for the complete listings and to place a bid.
Find more art world news by visiting Auction Daily's news channel.
Media Source
Follow
More in the auction industry