Sol LeWitt's Work Headlines Dane Fine Art's End-of-Year Sale
The son of Russian Jewish immigrants, Sol LeWitt grew up to become a founding member of Minimalism and Conceptual art in the United States. His experiments in sculpture and size challenged mainstream beliefs about the purpose and nature of art. By creating detailed instructions and careful ratios for his work, LeWitt ensured that his art would continue to exist and evolve in the world, even if his hand was not the one to make it. Concept, not execution, was his highest priority.
Several notable examples of Sol LeWitt's art will be available in Dane Fine Art's annual New Year Sale of Modern & Contemporary Art, held live on December 29, 2022. Learn more about the artist and the available works before placing a bid.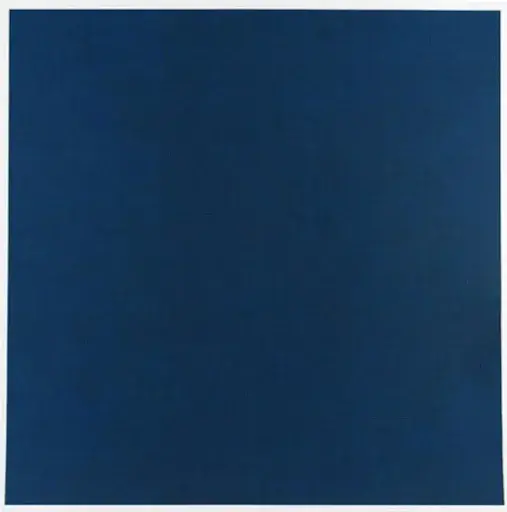 Like many American artists of his era, Sol LeWitt was disaffected by the options presented by mainstream movements. He felt that the feelings of Abstract Expressionism and the flair of Pop Art were more performative than pure. Art needed a reset, and Minimalism offered that. "My thinking was involved with the problem of painting at the time: the idea of the flat surface and the integrity of the surface," LeWitt said in 1993, according to Lary Bloom's Sol LeWitt: A Life of Ideas. "I wasn't really that interested in objects. I was interested in ideas."
To explore that interest, LeWitt began his career creating three-dimensional sculptures (which he called "structures") that often utilized the proportions of perfect cubes. They were open and airy, revealing the skeletons of lines and angles that hide within every physical object. Negative space started to intrigue LeWitt, and it played an important role in his art for the rest of his career.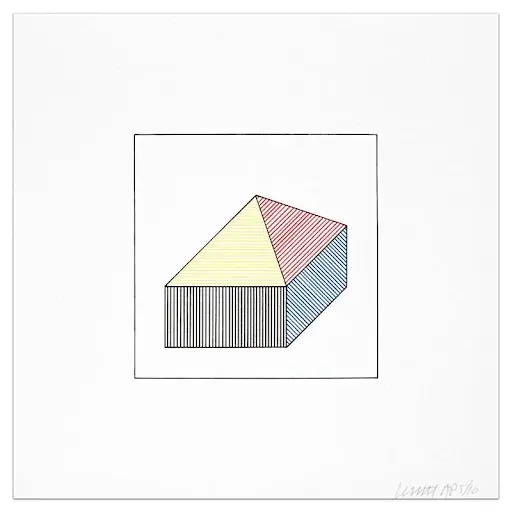 Simultaneously, LeWitt worked on two-dimensional artwork in the form of wall drawings. These could be installed directly on the wall of a gallery or museum, eliminating the space between structure and artwork. LeWitt used a geometric system to create dozens of variations on cubes, pyramids, and other shapes.
Several signed prints from this body of work will be available in the upcoming Dane Fine Art sale. They include lot #0133, a silkscreen in color from LeWitt's Twelve Forms Derived From a Cube (1984) (estimate: USD 2,000 – $3,000). The artist's favored cube is here dissected. A yellow and red pyramid shape caps a black and blue box, challenging the viewer's imagination and conception of space. Also available is lot #0049, a plate from the same year and series (estimate: $2,000 – $2,500). This piece is fully rendered in black and white. The cube is now stretched into a rhombohedron.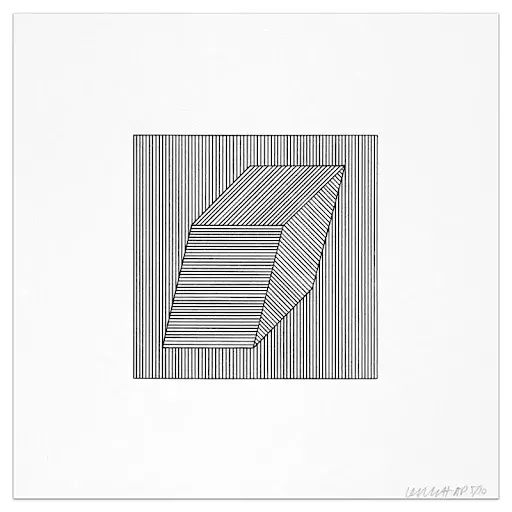 LeWitt eventually moved to Italy and found inspiration in the country's museums of Old Master paintings and free-flowing frescoes. His late career was defined by increased gouache paintings and works on paper. He reportedly made his own prints by hand from these paintings. A notable example of LeWitt's work from this period will come to auction this December. The untitled piece from 1990 is an original serigraph on paper and is hand-signed by the artist (lot #0012; estimate: $17,000 – $23,500). It is a meditation on the color blue, deepening in places and fading out in others.
The upcoming auction will highlight other prints, multiples, and silkscreens from notable figures in 20th-century American art, including Andy Warhol, Jim Dine, and Roy Lichtenstein. Dane Fine Art's New Year Sale of Modern & Contemporary Art will begin at 12:00 PM EST on December 29, 2022. To find more information and register to place a bid, visit Bidsquare.
Looking for the latest art world news? Check out Auction Daily's news channel for more.
Media Source
Follow
More in the auction industry