Quinn's to host Jan. 29 Fine & Decorative Arts Auction featuring elite consignments from Mid-Atlantic region
International art selection includes portraits of nobles, contemporary works, Picasso and Marblehead pottery, Asian antiques, elegant furniture, Trist family silver
FALLS CHURCH, Va. – Quinn's Auction Galleries will conduct its first Fine & Decorative Arts Auction of 2022 on Saturday, January 29, starting at 10 a.m. Eastern Time. While gallery attendance will not be an option for this sale, bidders may participate conveniently by phone, absentee, or live online through their choice of three bidding platforms.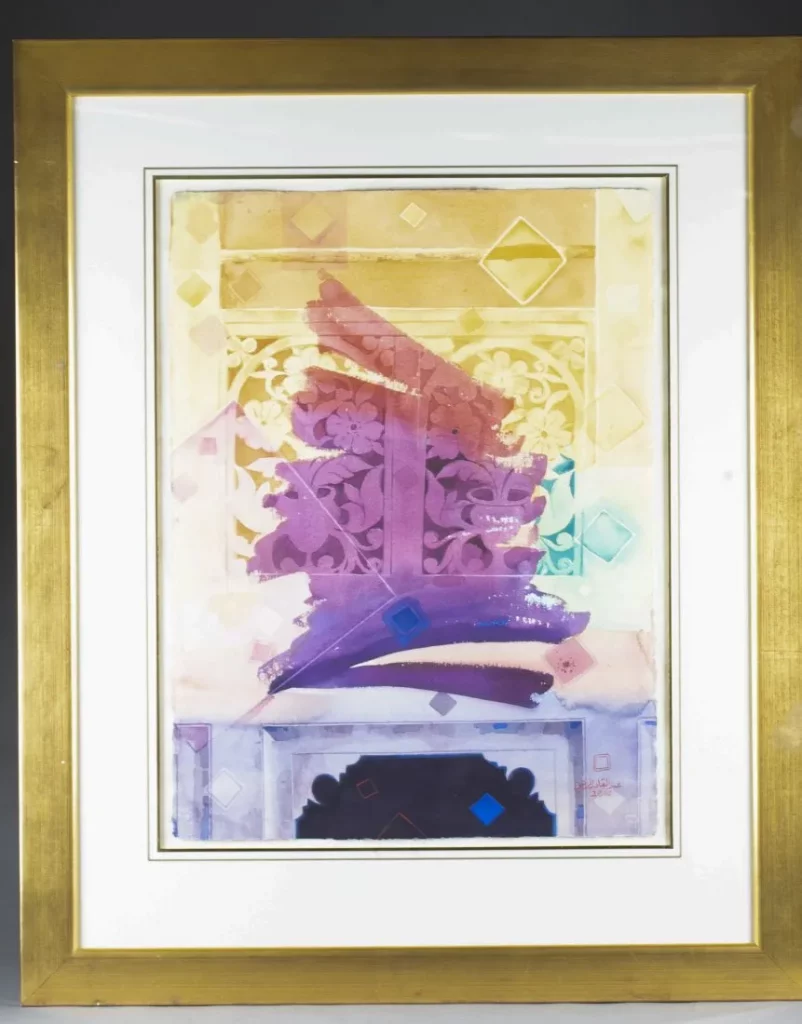 The auction includes an outstanding selection of Asian, American, European and Modern artworks, with selections by Norah McGuinness, Jean Louis Voille, Harlem Spiral Collective co-founder Merton D. Simpson, and many other significant artists. A collection of lithographs and etchings includes works by such notables as Man Ray, Anders Zorn, Peter Max and Salvador Dali.
Bronzes, clocks, Russian icons, rugs, glass, porcelains and ceramics will cross the auction block together with fine silver by Dominick & Haff, S. Kirk and Son, Lunt and other esteemed firms. In addition, Quinn's will offer a variety of Asian decorative arts, including Chinese porcelains, paintings and scrolls; jades, bronze censers, Japanese woodblock prints, netsukes, snuff bottles and other treasured objects of the Far East. An array of elegant and beautifully crafted furniture will be presented, with French, English Queen Anne, American Aesthetic Movement and Norwegian Modern styles represented.
Art to suit every taste and décor can be found within the fully curated 459-lot auction. A superbly executed oil-on-canvas portrait of Count Paul Alexandrovich Stroganoff (1774-1817) by Jean Louis Voille (French/Russian, 1744-after 1801) is signed and dated 1792. With a framed size of 33 by 28½ inches, this aristocratic depiction comes to auction with a $10,000-$15,000 estimate. Another noble, General Charles Cornwallis, 1st Marquess Cornwallis, KG, PC, is the subject of a Johann Nikolau Grooth oil-on-canvas portrait painted in 1761. The sitting probably took place after Cornwallis' promotion to brevet lieutenant-colonel. It is signed and dated, and has a pre-sale estimate of $2,000-$4,000.
Roadside Grasses, a contemporary oil-on-canvas painting by the accomplished Irish artist Norah Allison McGuinness (1901-1980), is signed and dated 1969. A label on verso indicates that the 19¾ by 27¾-inch (sight) artwork was originally purchased from, and framed at, The Dawson Gallery in Dublin. Its pre-sale estimate is $8,000-$12,000.
A contemporary watercolor on paper by the award-winning Emirati abstract artist Abdul Qader Al Rais (b. 1951-) is signed and dated 2000. Al Rais is known for his technique combining geometric shapes with Arabic calligraphy. The untitled painting in Quinn's sale is expected to reach $12,000-$16,000.
Continuing the international flavor of the fine art category is an ink-on-paper work by Mikhail Shvartsman (Russian, 1926-1997) titled Flying Zion. Created in 1974 and measuring 17½ by 13½ inches (sight), this thought-provoking piece could sell in the $3,000-$5,000 range.
Also worthy of special note is a Frederick Hart (American, 1943-1999) Lucite sculpture titled Duet. Its two parts represent a male and female nude, respectively. Double-signed to the lower recto, with an incised signature on verso, the 1996 artwork is numbered 334/450 and estimated at $2,000-$3,000. Quinn's currently holds the auction record for a Frederick Hart artwork, having sold Daughters of Odessa – a group of three bronze sculptures created in 1997 – for $114,300 at their September 18, 2021 auction.
Asian decorative art lots include a 19th-century Late Qing Dynasty Chinese bronze censer with a pastoral motif, lion-head handles, and a bronze stand; and a 23-inch-tall Ming dynasty blanc de chine Dehua Guanyin with a serene expression. Each is estimated at $600-$800.
There are several exciting highlights in the ceramics section that collectors won't want to miss. An Arthur Hennessey (American, 1882-1923) and Sarah Tutt (American, 1859-1947) tapered vase made for Marblehead Pottery features a matte gray glaze and appealing lemon tree design. It is incised with the initials M.P. and has the initials H.T. painted on the base. It stands 4½ inches high and is estimated at $1,000-$2,000. A Pablo Picasso (Spanish, 1881-1973) earthenware plate paint-decorated with one of the artist's quintessential themes – two bulls and a tree – is stamped on verso Madoura Plein Feu and Edition Picasso. Estimate: $800-$1,200. Similarly estimated, an oval Wedgwood majolica fish platter with the image of a relief-molded salmon on a bed of leaves on a turquoise ground is stamped on the base and dated 1878.
One of the finest pieces of silver in the sale is a George III Trist family sterling cake basket. It bears the touch mark for Thomas Howell of Bath, a London assay mark, and the hallmark for 1796-97. The center of the basket displays the Trist family crest and family motto NEC TRISTE, NEC TREPICUM ("neither sad nor fearful"). With a total weight of 27.73ozt, it is expected to earn $1,000-$2,000 at auction.
A unique 1856 scrimshaw sawfish sword commemorates Captain/Master John B. Shaw of the whaling barque Gratitude of New Bedford, Massachusetts. The bill is finely carved with five panels depicting whaling scenes and portraits of John B. Cornell and his wife, and further enhanced with foliate decoration. The sword has a brass chape and guard with a carved wood handle. Estimate $1,000-$2,000
For the many who collect classic travel items made by legendary luxury goods manufacturer Louis Vuitton, Quinn's is pleased to offer an early 20th-century LV-monogrammed steamer trunk. It has metal side handles and front clasps and wheels on its base. Retaining its important interior label, it is estimated at $3,000-$5,000.
Quinn's Saturday, Jan. 29, 2022 Fine & Decorative Arts Auction will begin at 10 a.m. ET. No in-person floor bidding will be available. All bidding will be remote, either by phone, absentee, or live via the Internet through Quinn's website, LiveAuctioneers or Invaluable. An open preview (masks required) will be held at the auction gallery (360 S. Washington St., Falls Church, VA 22046) from 11-4 from Monday, Jan. 24 through and including Friday, Jan. 28. For additional information about any item in the auction, call Jordan Karlstrand at Quinn's, 703-532-5632; or email [email protected]. Visit Quinn's online at www.quinnsauction.com.
Media Source
Follow
More in the auction industry