Playthings From Yesteryear on Offer at Special Auction Services' Early Summer Sales Event
Vintage playthings continue to be of great interest among collectors worldwide. These decades or centuries-old dolls, teddy bears, miniatures, trains, and other toys seem to connect enthusiasts to their youth and simpler, happier times. Special Auction Services of Newbury, UK is presenting its signature Dolls & Teddy Bears auction on June 21 and 22, 2022. Auction Daily spoke with Daniel Agnew, SAS' Doll and Teddy Bear Specialist Consultant, about this sale and what it takes to pull such a large event together.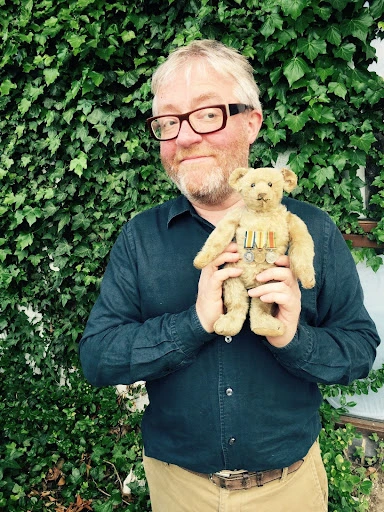 Auction Daily: Your upcoming sale includes over 1,000 lots of antique and vintage playthings. How do you get ready for a sale of this magnitude? How long does it take to prepare for this event, start to finish?
Daniel Agnew: I usually have two auctions a year. I gather merchandise year-round for both. This year, I took on a new helper, so now we are doing two fine sales and two general sales a year.
I'm constantly talking to people, reviewing photos, and visiting collections. Items of interest always seem to turn up, sometimes from known clients and sometimes out of the blue. I can be scrambling around for lots, then suddenly I am deluged. Things often come in at the last minute, so a couple of months before the auction it is fairly full on.
I personally catalogue every lot and my colleague, Deborah, takes the photos. She has been doing my photos for 20 years. We've been good friends ever since we started working together at Christie's decades ago.
We go to press about four weeks before the sale. The team turns the catalogue around in about a week, and it is produced in print and in online form. People love the printed catalogue as it becomes part of the provenance of all the bears and dolls from the sale.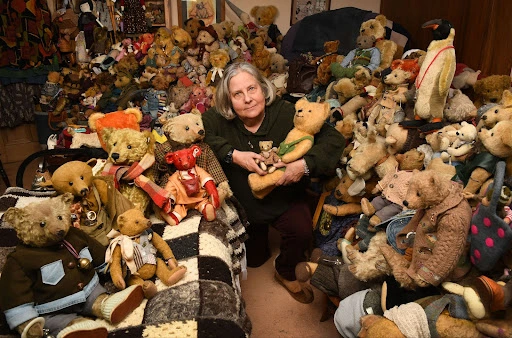 Auction Daily: This auction features the teddy bear collection of Lynda Fairhurst. Tell us about the collector and this collection.
Daniel Agnew: I have known Lynda for many years. I knew she collected bears, and purchased bears from me in the past at auction, but I never knew the extent of her collection. She called me to her home to see her bears once she decided to sell many of them. They were literally piled high in two rooms. You couldn't see them all – only the top layer! I estimated she had about 2,000 bears total. She wanted to keep 400 to 500 of them, but the rest had to go. We picked them all up in a large van. About 200 of them will be sold in June at the upcoming sale. The rest will be sold in auctions in July, September, and November. The collection is old and new, nothing mega valuable, just lots of lovely bears with great character. Also, lots of accessories and chairs to display them in.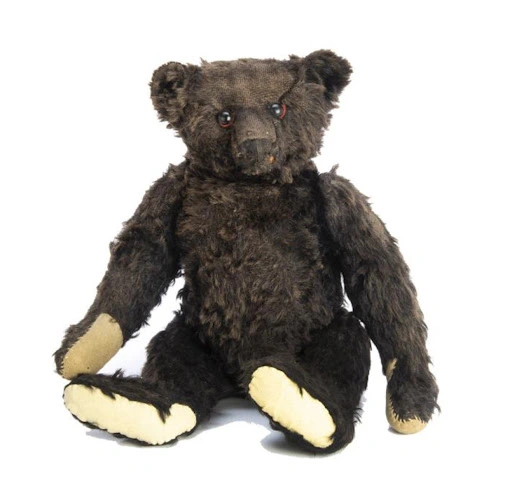 Auction Daily: One of this sale's highlights is lot #40, a black Steiff Titanic mourning bear from 1912. Tell us about this rare bear and why this design continues to top many collectors' wish lists.
Daniel Agnew: I have known this bear since 1993. He was sold at Christie's first all teddy bear auction, the same auction where Elliot the famous blue Steiff bear was sold. He went to one of my regular collectors who I have known for probably 40 years. She has slowly been selling all of her bears with me. This is her last bear, and she decided now is the time to rehome him. His provenance and history is very exciting.
This bear is most likely one of Steiff's exceedingly rare 'Titanic' bears— the ones with red felt discs behind their eyes. Steiff records state that they were a special order made for the UK in 1912; only 494 bears were made in five sizes. It is believed that this order was made due to the sinking of the Titanic. When the Titanic sank on April 12th, 1912, over 1,500 people perished, and many of them were from the UK. The whole country went into mourning, shop windows were draped in black, and people wore black armbands. Mourning was taken much more seriously then. It is believed that a British toy retailer decided it would be a good marketing opportunity and ordered these "crying" black bears, but they were not a big seller… perhaps children found them a little scary? They are now one of the most sought-after teddy bears of all. This chap is not in great shape, but still, he commands an estimate of GBP 5,000 to £8,000 [USD 6,100 – $9,700].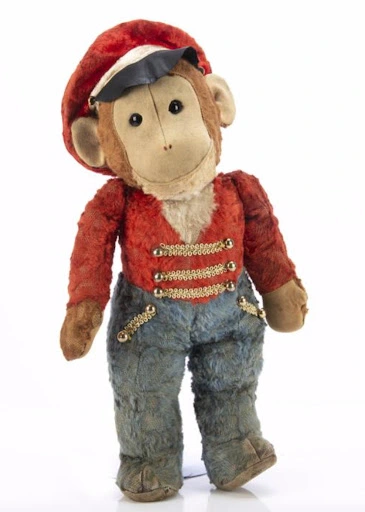 Auction Daily: Your sale features a number of antique anthropomorphic toys— animals with human features or proportions— by makers including Merrythought at Hertwig. Can you give our readers some history on these distinctive style playthings?
Daniel Agnew: I love anthropomorphic toys, and they are my main collecting focus personally. Humanized animals appeared before the invention of soft toys. Early to mid-19th-century children's books often showed dressed animals. They were first brought to life in 3D in mid-19th-century porcelain items, carvings, and real dressed stuffed animals, in the style of the famous British taxidermist Walter Potter. So, when the world of stuffed cloth toys took off starting in the late 19th century, dressed animals were often featured. They have remained popular ever since and their appeal continues— due in part to timeless children's literature pillars like Beatrix Potter, [Kenneth] Grahame's Wind in the Willows, [A. A.] Milne's Winnie the Pooh, and others.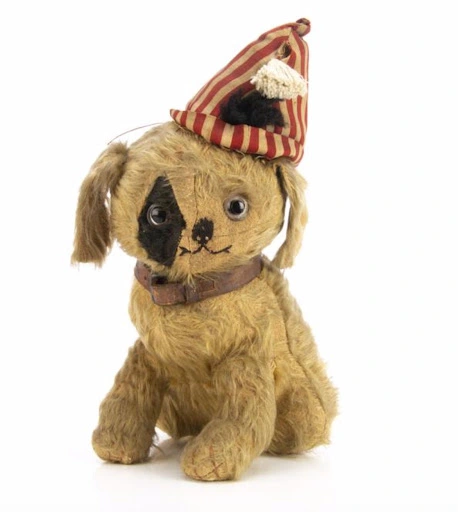 Auction Daily: And finally, since you are also a true toy collector as well as a specialist, which lot especially catches your eye, and why?
Daniel Agnew: My absolute favorite item in this sale is lot #92, an amazing Einco Tubby the dog in his original party hat. I've never seen one before. He is the perfect character. I believe there will be a battle over him and that he will trade hands at way over my current budget.
For more information about the lots on offer at this sale, please visit Special Auction Services' website.
Auction Daily's resident Steiff expert, Rebekah Kaufman, regularly tracks the teddy bear and toy collecting market. Check out her recent coverage of Ladenburger Spielzeugauktion's premier Steiff sale in April 2022.
Media Source
Follow
More in the auction industry