Major Disney Figurines Collection to Cross Block With Akiba Antiques This June
Leading regional auction house Akiba Antiques will soon offer a sale dedicated to Disneyana. It appeals to both established collectors and regular Disney fans. The Mickey Mouse and His Friends auction will take place on June 21, 2022 at 12:00 PM EDT. Bidders can participate live or online with absentee and telephone bidding options. The full catalog is available on LiveAuctioneers.
This curated auction is sourced from a single collection built over the course of four decades. The noted collector was a member of The Walt Disney Collectors Society, the first official membership organization for Disney enthusiasts and collectors. Akiba Antiques will present over 600 distinct lots of Disney collectibles, one of the largest Disney collections of its kind in the world. 
Limited edition figurines from the Disney Classics, Giuseppe Armani, and Swarovski Collections are particularly notable. Among the top lots is a "Briar Rose" porcelain figurine from Disney's Sleeping Beauty (lot #0109; estimate: USD 200 – $2,000). Designed by Giuseppe Armani, the piece shows Princess Aurora singing "Once Upon a Dream" to the animals of the forest. Armani was an Italian sculptor and artist known for adding exquisite details and elaborate finishes to his figurines. The available "Briar Rose" figurine bears a Disney stamp on the back, as well as a sticker on the bottom marking its Italian origins.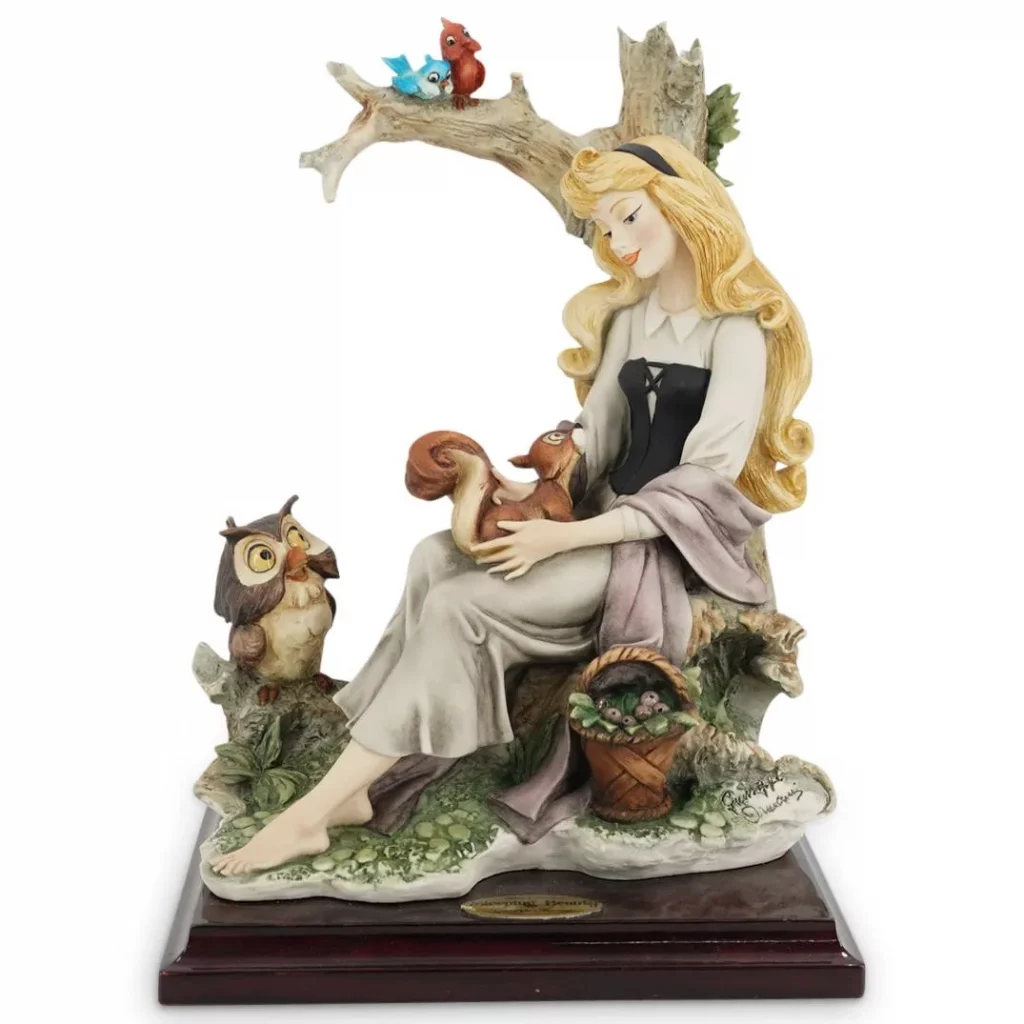 Another key lot by Disney and Giuseppe Armani is a porcelain figurine from Disney's Fantasia (lot #0023; estimate: $200 – $2,000). The 1940 animated musical anthology film included eight short segments set to classical music directed by Leopold Stokowski. The available figurine shows "The Sorcerer's Apprentice," the mischievous student who practices his master's magic tricks without first learning to control them. This figurine shows Mickey Mouse as the apprentice. He wears his master's magical blue and white hat while chasing the broom that he brought to life.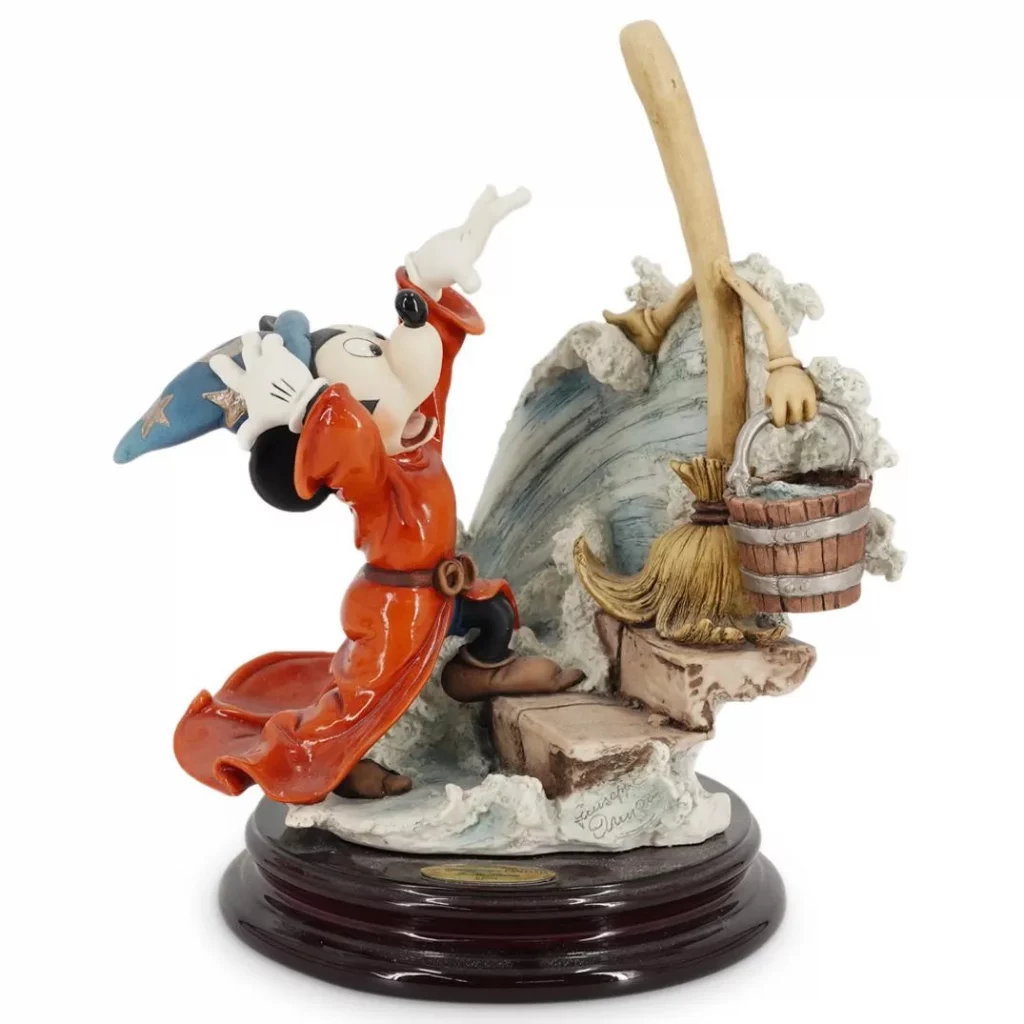 The auction offers several limited edition animation maquettes from films such as 1991's Beauty and the Beast, 1994's The Lion King, and 1999's Tarzan. These small mock-ups are reproductions of the original three-dimensional figures used by Disney animators to visualize characters. The available maquettes include figures of "Beast" (lot #0011; estimate: $200 – $2,000), "Mufasa" (lot #0135; estimate: $100 – $1,000), and "Young Terk" (lot #0342; estimate: $100 – $500).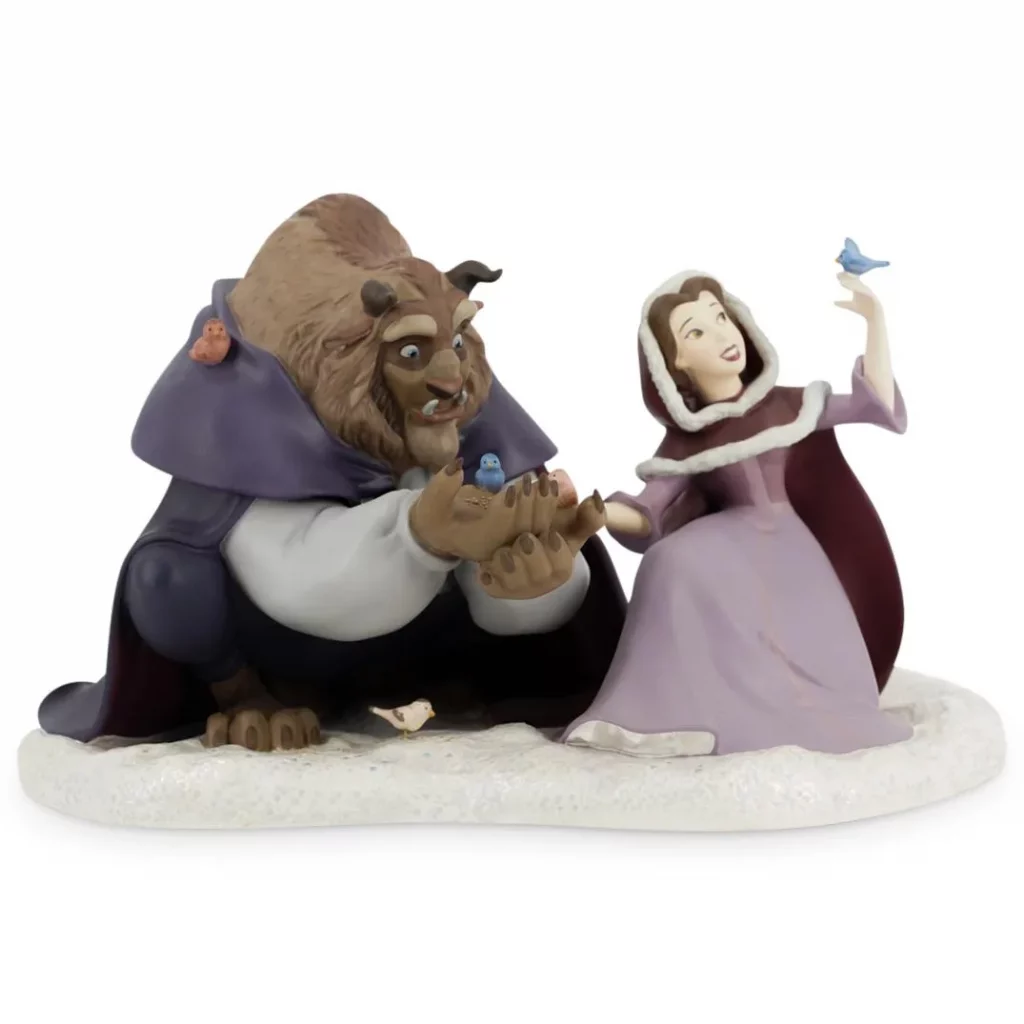 Other notable lots in the Mickey Mouse and His Friends auction include:
Disney and Lladró eight-piece Snow White and the Seven Dwarfs figurine set (lot #0002; estimate: $200 – $2,000) 
"It's a Small World" glockenspiel figurine (lot #0539; estimate: $100 – $1,000)
Disney's The Nightmare Before Christmas "I'm Mr. Oogie Boogie" figurine with box (lot #0181; estimate: $100 – $1,000)
Winnie the Pooh and the Blustery Day figurines mounted on wood base from the Classics Collection (lot #0068; estimate: $100 – $1,000)
Assorted holiday ornaments of Disney characters (estimate: $100 – $500 each)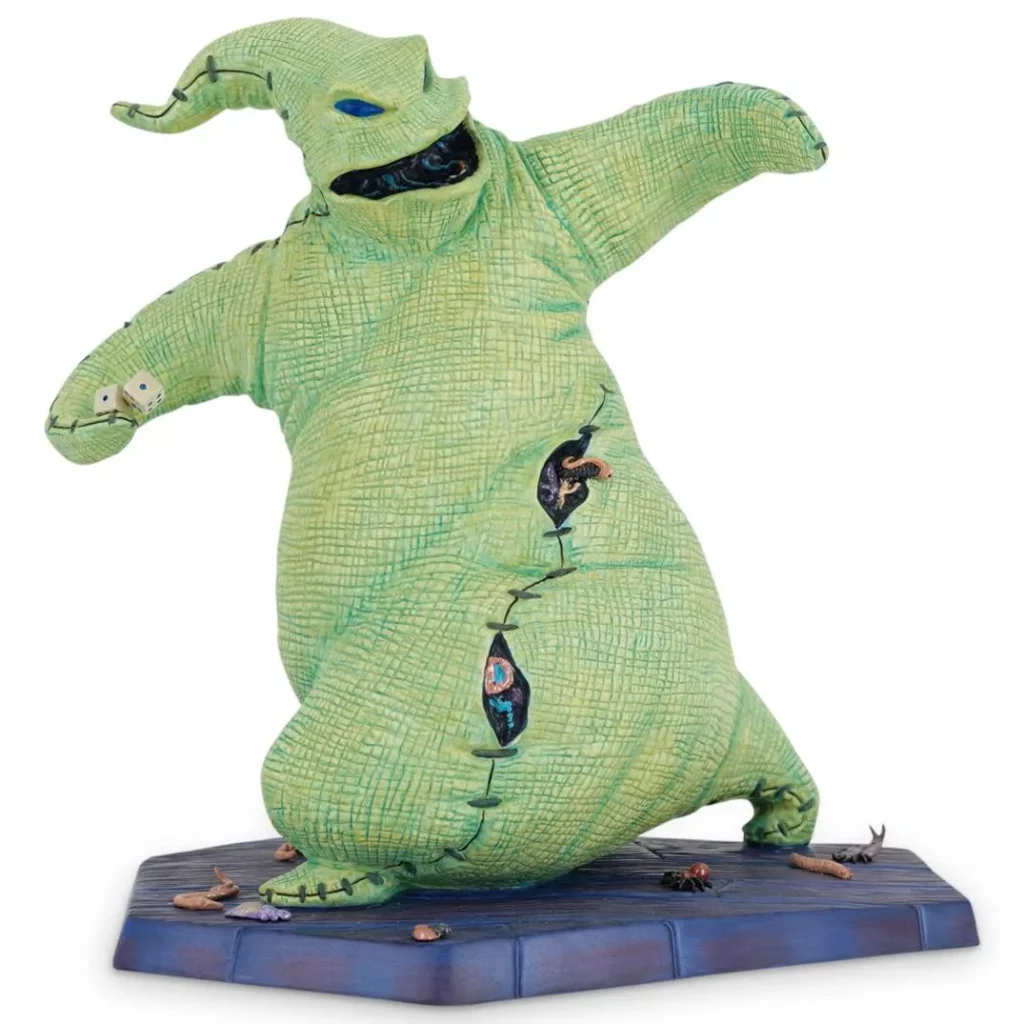 Under the leadership of owners Alexander Anapolsky and Jonathan Akiba, Akiba Antiques is rapidly evolving into a major regional auction gallery. Akiba Antiques is a well-known auction house specializing in fine art, antiques, and Art Deco jewelry. Located in Dania Beach, Florida, the auction house also offers furniture, sculptures, and rare consignments. Akiba Antiques continues to serve art connoisseurs with a passion for fine arts and collectibles.
Akiba Antiques will offer the major Mickey Mouse and His Friends sale at 12:00 PM EDT on June 21, 2022. Browse the full catalog, register to bid, and find more information on LiveAuctioneers.
Media Source
Follow
More in the auction industry