Louvre Blocks Sale of Record-Breaking Chardin Strawberries Painting
A painting of a pile of strawberries by the 18th-century artist Jean Siméon Chardin surpassed all his previous auction records at Artcurial in Paris this March. The strawberry painting made EUR 24.4 million or USD 26.8 million (with fees) at auction, setting a new high for the artist. According to The Art Newspaper, the Chardin strawberries painting was bought by Adam Williams, a New York dealer. The auction records were confirmed by Eric Turquin, an Old Master paintings specialist.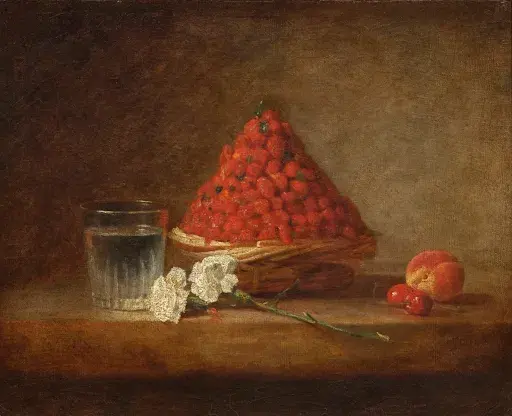 In an unusual turn of events, the Louvre decided to block the record-breaking sale after it took place. The museum claimed that Chardin's strawberries painting was a national treasure under French law, blocking its sale for up to two and a half years. The Louvre will need to stretch its modest acquisitions budget to acquire the painting before that time runs out. French museums may block a sale before it takes place based on the country's national treasure laws, though a retroactive decision is less common. The fate of Chardin's strawberries painting now remains uncertain.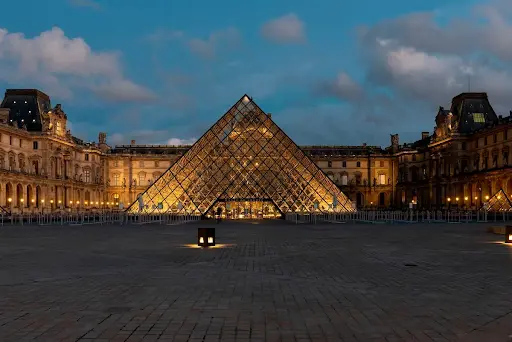 Jean Siméon Chardin, son of a cabinetmaker, was born on November 2, 1699 in Paris, France. The artist never really left his city. His career gained momentum and reached greater heights after joining the Royal Academy of Painting. Particularly noted for his genre paintings, he was also considered a master of still life. Chardin's work often included animals or fruits as subjects. His ability to paint scenes of family, kitchen maids, children, and domestic workers brought him great popularity. The simplicity and stillness in Chardin's artworks still create a buzz in France and the world.
Chardin painted The Basket of Wild Strawberries in his early career. It features a pile of strawberries as its primary subject. Surrounding the pile are a glass of water, a peach, two cherries, and white flowers against a beige background. This particular 18th-century painting was publicly displayed at the Salon of 1761. After the artwork vanished from the public, it was rediscovered a century later.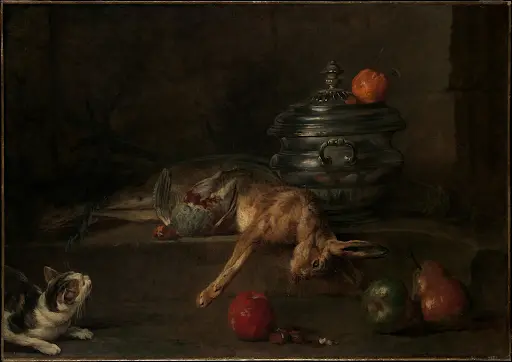 Chardin painted approximately 120 still lifes. While his paintings featured plenty of peaches, melons, pears, goblets, teapots, hares, and plums, this Chardin strawberries painting is his only known still-life artwork to feature the red berries as a primary subject.
The artwork garnered praise and appreciation from notable critics of the time. "And here is the miracle of the things that Chardin paints: modeled both as solid forms as well as contours, drawn with light, made, so to speak, from the color's soul, they appear to detach themselves from the canvas and come alive, by some marvelous optical activity between the canvas and the spectator in space," said Edmond and Jules de Goncourt.
Besides the critics' appreciation, the painting also set a new auction record for the artist. The previous record was marked by Chardin's La Fontaine, which sold for USD 8 million, at Christie's Paris. Bonhams held the previous record for an 18th-century French painting for a Fragonard portrait from the collection of Gustav Rau, which made GBP 17.1 million (USD 21.4 million).
Find presale coverage of the Artcurial event on Auction Daily and La Gazette Drouot.
Media Source
Follow
More in the auction industry