LGBTQ+ History and Material Culture Draws Bids at Swann Auction Galleries
The spirit of Pride Month has extended well past June this year. Swann Auction Galleries presented its fourth annual LGBTQ+ Art, Material Culture & History sale on August 18, 2022, attracting active bidding and strong results. The auction catalog took in the wealth of LGBTQ+ history and art, including photographs from icons such as Peter Hujar, Robert Mapplethorpe, and JEB. The top lot of the auction was a portrait sketch from Tom of Finland, which achieved USD 52,500 against a high estimate of $30,000. However, the sale also yielded surprising prices for relics of LGBTQ+ history.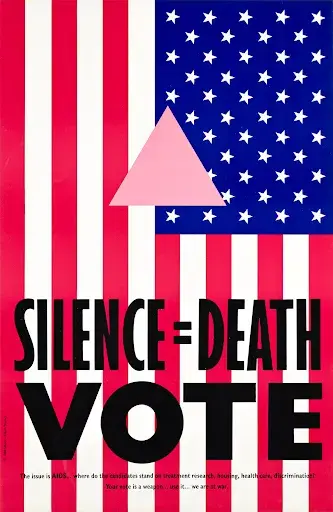 The mainstream art world remains rather new to the realm of LGBTQ+ history. Auction specialists, museum curators, and art world journalists have long neglected the stories and realities of LGBTQ+ individuals. Because of social intolerance, preserving LGBTQ+ history has been a challenge. As noted by Eduardo Ayala Fuentes of the Leslie-Lohman Museum, "It's people in [LGBTQ+] communities uplifting the voices, recognizing the inherent value in the history that this art is depicting, and that juxtaposed to an art world that can be very speculative at times."
The recent Swann Auction Galleries event suggests that the cultural conversation around LGBTQ+ history has changed. The auction house stated that the event attracted not only spirited bidding but also large amounts of consigned material. Among the top overall lots of the sale was a lithograph poster from the Silence=Death Collective, an activist artist group dedicated to raising awareness of the AIDS epidemic. The available poster dated back to 1988 and featured the reclaimed pink triangle formerly used to mark LGBTQ+ people in Nazi concentration camps. It called for viewers to vote in the 1988 presidential election, proclaiming that "Your vote is a weapon… use it… we are at war." The poster sold for $15,000, more than three times the high estimate of $4,000.
Another key work of protest art in the auction was an ink on cardboard sign from Philadelphia's late 1960s Annual Reminder march, one of the first organized gay rights protests in the United States ($15,000). Stating that "Homosexuals Are American Citizens Also," this original sign would later be printed and displayed by other picketers at the 1969 Annual Reminder Day.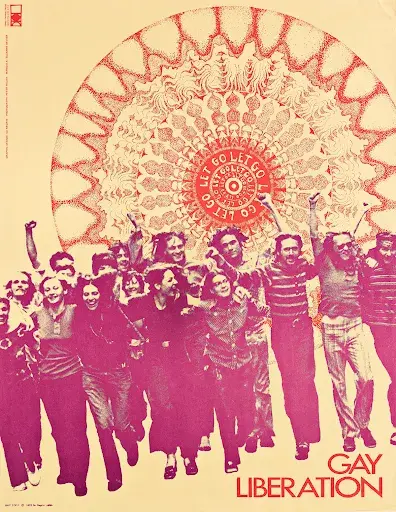 The first official gay liberation march took place in the United States in June of 1970. By then, the Stonewall uprising had already rocked New York City, and the LGBTQ+ community was ready to take further steps toward visibility and justice in the public sphere. To recruit participants for a gay liberation march, artists took to printmaking. Su Negrin of the Gay Liberation Front lifted a jubilant pride image from photographer Peter Hujar and placed it on a mandala inscribed with the words "Let Go," designed by Suzanne Bevier. The artists sold prints of the poster for $1 each in 1970; an offset lithograph copy of this image sold for $12,500 with Swann Auction Galleries this August.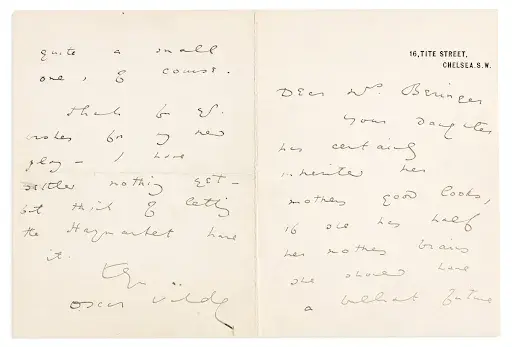 Other pieces of LGBTQ+ history drew strong bidding in the recent sale. This included an autographed letter from Oscar Wilde to a "Mrs. Beringer," which sold for $13,750 against an estimate of $6,000 to $9,000. Early pieces of LGBTQ+ culture in the United States also found buyers, including an appropriated homophobic legislative pamphlet from Florida ($3,750) and a guide to New York City's 1969 gay scene ($3,900).
View the complete results of Swann Auction Galleries' recent LGBTQ+ history and material culture sale here.
Looking for more articles on LGBTQ+ history and culture? Check out Auction Daily's profile of five notable LGBTQ+ artists to know during Pride Month 2022.
Media Source
Follow
More in the auction industry