Lark Mason Associates Online Extravaganza of Fine Art, Furniture and Decorative Arts Now Live on iGavelAuctions.com
New York: Lark Mason Associates announced that their two-part Fine Art, Furniture  and Decorative Arts sale, which includes 475 lots, is now open for bidding on igavelauctions.com through November 16h. One of the important highlights is Marine, an oil painting by Henry Moret (1856-1913) with an estimate of $50,000-80,000. A member of the Pont-Aven school where Paul Gauguin played a prominent role, Moret was a French Impressionist painter best-known for his colorful landscapes of the Brittany coast.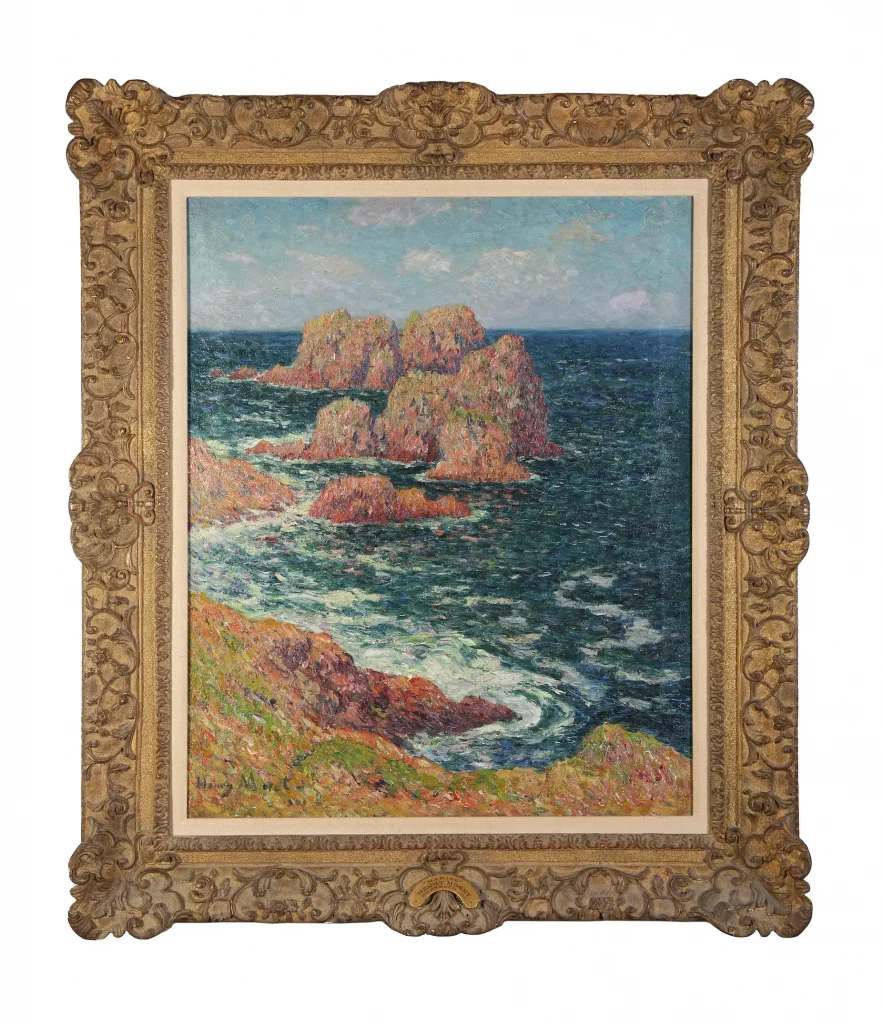 The painting's impressive provenance dates to Paul Durand-Ruel–a loyal patron to Impressionists artists such as Claude Monet, Camille Pissarro, and Pierre-Auguste Renoir–who was considered one of the most important art dealers of the 19th century. Moret's painting came to its present owner by way of Hammer Galleries. Author Jean-Yves Rolland, an expert on the Pont-Aven school in Brittany, included Marine in his catalogue raisonné which accompanies the lot.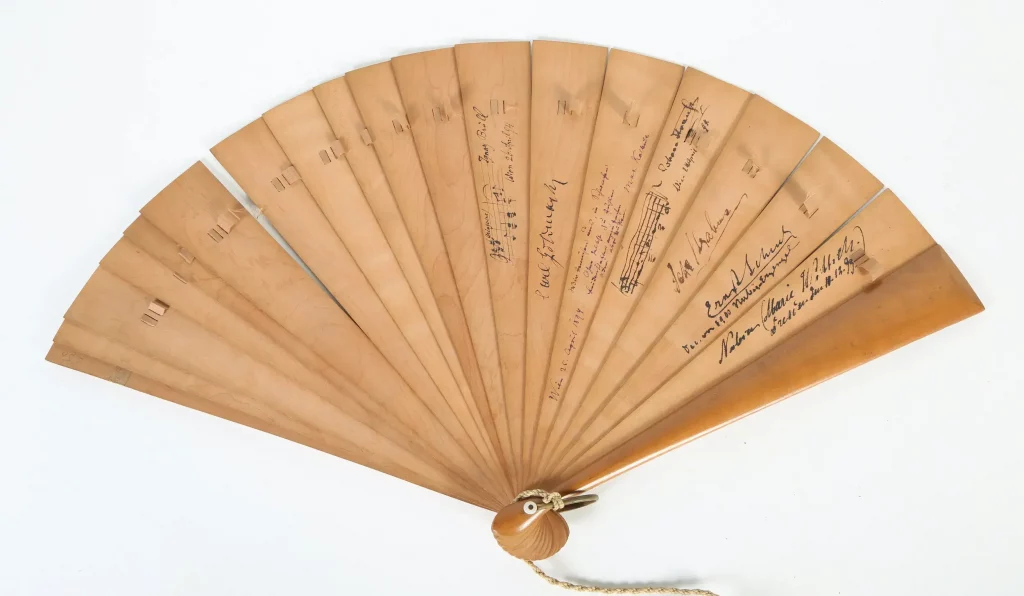 Other notable paintings by American artists include Coney Island on Monday Morning, by Martha Walter (1875-1976), Oil on Panel (Estimate: $10,000-15,000); and two paintings by Guy Wiggins (1883-1962) Winter, an oil on canvas over card, dated 1931 (Estimate: $7,000-10,000) and Seascape and Harbor, an oil on board (Estimate: $3,000-5,000).
Another star item is an important Viennese sandalwood fan, circa 19th century, signed by Brahms and his circle of colleagues (Estimate: $3,000-5,000). The signatures were gathered by singer Lillian Bailey Henschel, the wife of the Sir George Henschel, the German-born British baritone and conductor who noted their trip to Vienna on April 23, 1894, in his autobiography, Musings and Memories of a Musician, MacMillan and Co., St Martin's Street, London, 1918. pp 124-126: "We left Vienna after charming, intimate days with him (Brahms) and our mutual friends — Ignaz Brull, Max Kalbeck, Carl Goldmark, and Johann Strauss." The fan bears the signatures of Brahms, Johann Strauss II (with a musical quotation from the Kaiser Walzer op. 437), Max Kalbeck (with a signature), Karl Goldmark, Ignaz Brüll (with a musical quotation from Gringoir op. 66), Marie Wittich, and Ernst Von Schuch. A first edition copy of Henschel's autobiography accompanies the fan.
Additionally, the sales include George III Sterling Silver Epergne, from William & James Priest, London, 1791 (Estimate: $4,000-6,000); a Louis C. Tiffany Furnaces Bronze and Damascene Favrile Desk Lamp, circa 1920 (Estimate: $5,000-8,000); a La Danse, Pate-de-verre Glass Vase Lamp, circa 1923 (Estimate: $3,000-5,000); and a Europa Recens Descripta 3rd State Hand-colored Map by Willem Janszoon Blaeu (Dutch, 1571-1638), considered one of the notable figures of the Dutch school of cartography during its golden age in the 16th and 17th centuries. (Estimate: $2,000-3,000).
Among the furniture highlights are a three-piece George III Mahogany Bureau Bookcase (Estimate: $2,000-3,000); a William and Mary Dutch or English Walnut Cabinet on Base (Estimate: $3,000-5,000); a George III Inlaid Mahogany Sideboard (Estimate: $1,000-1,500); a George III Mahogany Triple-top Game Table (Estimate: $400-600); a set of nine Chinese Bone Inlaid Hardwood Chairs ($4,000-6,000); and a set of six Chinese Red Lacquered Chairs (Estimate: $3,000-5,000).
The salesroom in New York is open by appointment only, while the New Braunfels Texas exhibition, located at 210 W. Mill Street, is open Tuesday through Saturday, 10 a.m. to 4:00 p.m. For more information, phone 212-289-5588.
About Lark Mason
With locations in New Braunfels, Texas and New York City, Lark Mason Associates, the eponymous, auction house specializing in Asian, ethnographic, and ancient works of art, was founded by Lark Mason after many years as an expert at Sotheby's New York.
Mason served as a General Appraiser from 1979 until 1985, and as a Senior Vice President and specialist in Chinese art with Sotheby's Chinese Works of Art Department from 1985-2003. From 2000-2003 he concurrently was a Director of Online Auctions for Sotheby's.com. He also served as a consulting curator at the Trammel and Margaret Crow Collection of Asian Art in Dallas, Texas from 2003-2009. He is a generalist in American and European works of art and paintings, as well as an expert in the field of Chinese art and has valued and advised many private collectors and institutions.

Lark Mason Associates regularly hosts auctions on the iGavel Auctions platform and has an established history of record sales of Chinese and other works of art and holds the record for the highest price achieved for any work of art in an online sale, for a painting sold in May 2014 that realized close to $4.2m. Mason, the owner and CEO of iGavel Auctions, is noted for his regular appearances on "The Antiques Road Show." For more information visit: www.larkmasonassociates or www.igavelauctions.com.
Media Source
Follow
More in the auction industry