Important Motherwell Painting Surfaces, Among Strong Offerings at South Bay Auctions' October 22nd Sale
East Moriches, Long Island, NY— October 12, 2022 — South Bay Auctions is pleased to announce that a recently uncovered painting by Robert Motherwell is being offered in our next sale, on Saturday, October 22nd, 2022, starting at noon, along with strong offerings across all categories by some of the most sought-after artists and designers of the 19th and 20th centuries.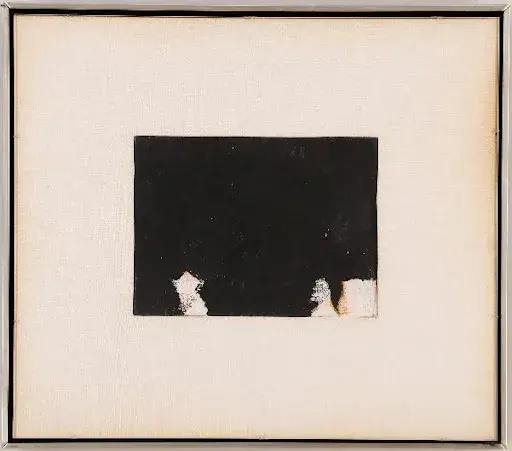 The Robert Motherwell painting, entitled "The Spanish Night", 1959, was created the year after the artist's honeymoon in Spain and France with fellow Abstract Expressionist, Helen Frankenthaler, and connects to some of his best-known series relating to Spain that he began producing in this period. The work has been out of the public eye since 1961, when it was donated by Motherwell at the request of Marcel Duchamp to a benefit auction for The American Chess Foundation, held at Parke-Bernet Galleries (now Sotheby's). The painting recently turned up in an Upper East Side Manhattan estate and, after the provenance was researched by the Dedalus Foundation, was added to their online Catalogue Raisonne of Supplementary Works by Motherwell under catalog number SP10. The painting, a 6" x 8" oil on canvasboard, is estimated at $15,000 – $20,000.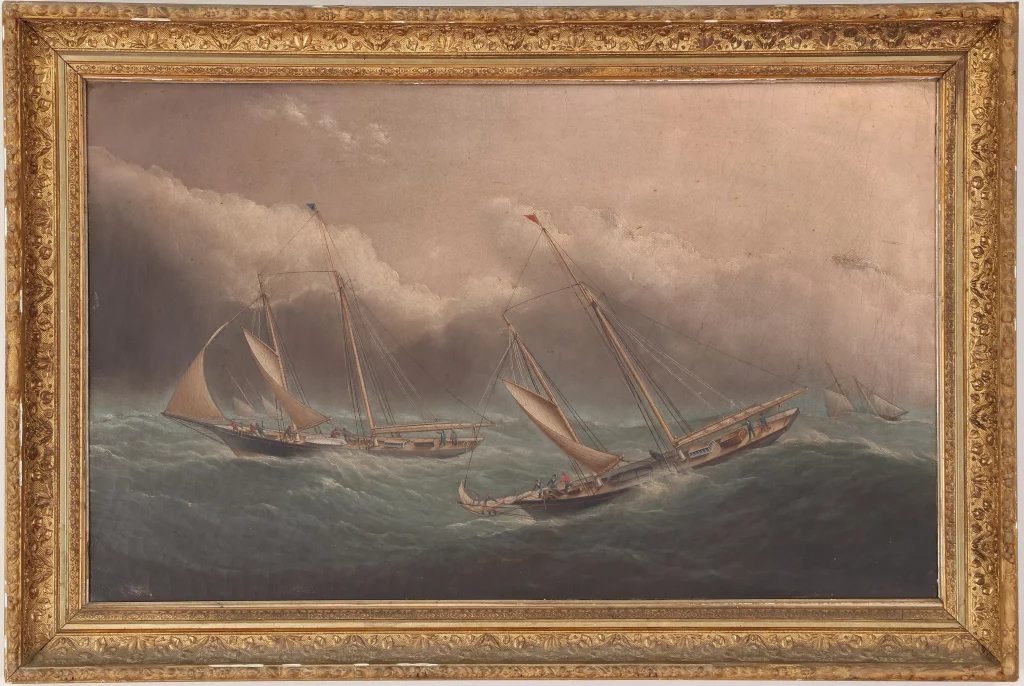 Topping the auction by estimated value, is a large, dynamic canvas by James Edward Buttersworth at $20,000-$30,000, in this sale overflowing with works by important 19th century American artists. Other highlights in this category, include a rare Frank Weston Benson landscape entitled, "View in East Gloucester" ($4,000-$6,000), a Mauritz Frederick de Haas marine painting ($4,000 – $6,000), a large canvas by Andrew Melrose entitled, "A Mandan Village on the Upper Missouri" ($2,000-$4,000), a pair of William Sydney Mount oil portraits ($3,000-$5,000), and a William Trost Richards watercolor entitled, "Near Newport, RI", 1877 ($1,200-$1,800).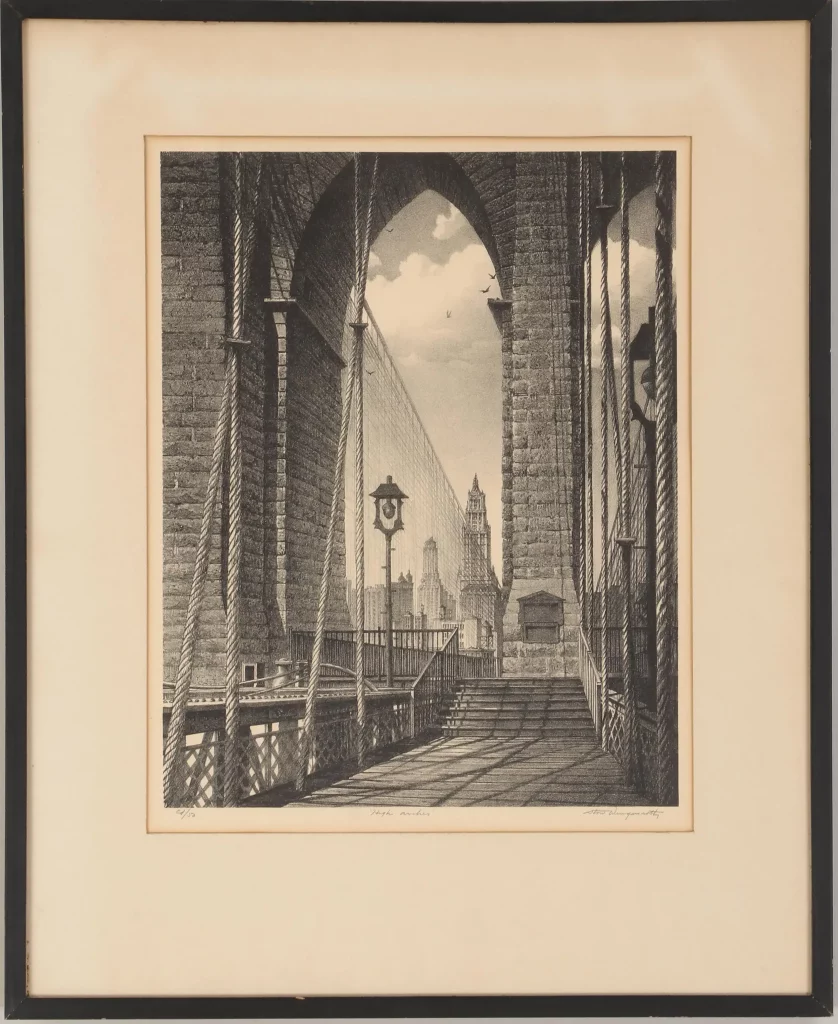 Several iconic 20th century American prints are also found among top lots in this sale, including rich impressions of Stow Wengenroth's "High Arches, Brooklyn Bridge" ($8,000 – $12,000) and James Allen's "The Builders", 1933 ($1,000-$1,500) lithographs, as well as a vibrant example of Gustave Baumann's 1934 color woodcut, "Redwood, Muir Woods" ($5,000 – $7,000). Some of the most prominent designers of the Aesthetic, Art Nouveau and Art Deco movements are also represented, from a Herter Brothers ebonized parlor cabinet with floral marquetry inlay ($1,500 – $2,500), to a rare complete pair of Tiffany Studios bronze and blown-out glass candlesticks with Favrile glass shades ($3,000 – $5,000), and a stunning large, enameled panel by Edward Winter of a reclining female nude ($2,000 – $3,000). In the sporting category, a rare Dodge glass eye yellowlegs decoy is also of note, estimated at $1,800 – $2,200.
South Bay Auctions is a family-owned auction house that has been operating in East Moriches, New York for more than 40 years.
Preview:
Sunday, October 16th – Friday, October 21st, 2022, 11:00 am – 4:00 pm, and by appointment
South Bay Auctions, 485 Montauk Highway, East Moriches, NY 11940

Auction:
Saturday, October 22nd, 2022, 12:00 pm
South Bay Auctions, 485 Montauk Highway, East Moriches, NY 11940

For complete catalog, and details, visit: www.southbayauctions.com
Bid in person or live online at Invaluable and LiveAuctioneers
Telephone and absentee bidding also available
Media Source
Follow
More in the auction industry