Handwritten Letters From Notorious Gangsters Al Capone & Bugsy Siegal Among Top Selling Lots in Julien's Auctions Sale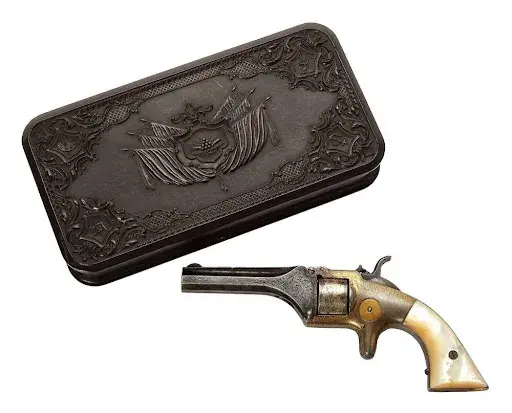 Some notorious people fascinate the public even centuries after their deaths. The most infamous among them were gangsters Ben "Bugsy" Siegel, Meyer "The Little Man" Lansky, Tony "The Ant" Spilotro, Sam "MoMo" Giancana, Charlie "Lucky" Luciano, and, of course, Al Capone ("Scarface"). The Godfather, Goodfellas, and Scarface were movies based on these real-life figures. Their stories built Italian American Mafia folklore in the American consciousness, changed pop culture, and gripped people's imaginations.
From American organized crime figures to astronauts and historic Wild West Americana, a collection of personal artifacts went under the hammer last month with Julien's Auctions. Jay Bloom, the billionaire founder of the Las Vegas Mob Experience, presented his prized collection in the Gangsters, Cowboys, Politicians and Astronauts auction. The sale also offered jewelry, correspondence, firearms, home movies, hand-written notebooks, and more. Auction Daily takes a look at some of the top lots sold.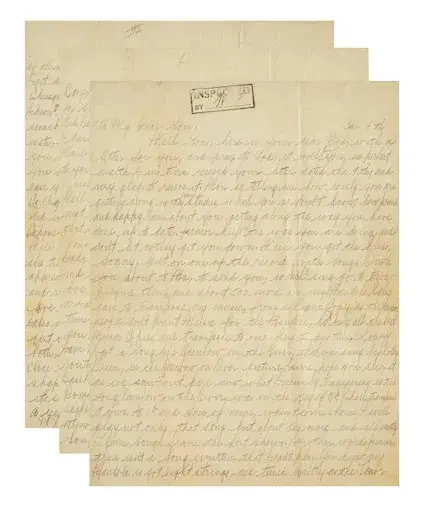 A Handwritten Letter From Al Capone
"I am like any other man, all I do is supply a demand," were the words of Al Capone or "Public Enemy No. 1." Alphonse Gabriel Capone was one of nine children born to hard-working Italian immigrant parents in Brooklyn. A young Capone would choose a completely different path for himself: a life of crime. He acquired the nickname "Scarface" after getting attacked with a knife for complimenting a woman who wasn't interested in him, but his friends called him "Snorky" for always dressing sharply. Capone disliked both nicknames. His money came from illegal activities like bootlegging, prostitution, murders, and other crimes. He had politicians, law enforcement, lawyers, and judges bribed to keep himself and his henchman out of trouble. But in the 1920s, at the peak of his career, Capone was imprisoned and his mental health deteriorated. He had contracted syphilis at 18, which went untreated and caught up with him in prison.
A hand-written letter from Al Capone to his son Albert Francis "Sonny" Capone was the top lot sold in Julien's Auctions' recent event. It sold for USD 44,800. The three-page letter was written on January 16th of an unknown year while he was imprisoned at Alcatraz Federal Penitentiary. In it, Capone details his experiences at Alcatraz and writes, "When you get the blues, Sonny, put on one of the records with songs I wrote you about to Ma, to you, which I sure go to town playing them and about 500 more on my mandola." Thanks to his good behavior in the prison, Capone was permitted to play musical instruments. This personal and rare handwritten letter was completed in pencil and is signed "Love & Kisses Your Dear Dad Alphonse Capone #85." He would remain at Alcatraz Federal Penitentiary from 1934 until 1939, when his health deteriorated significantly due to neurosyphilis.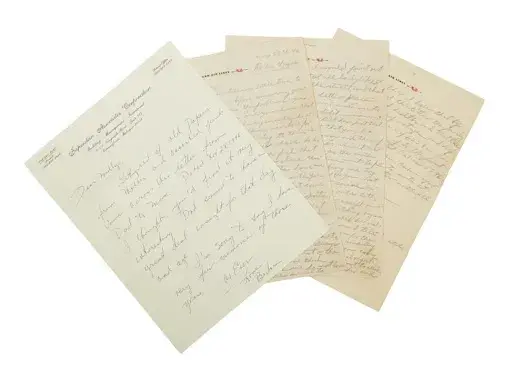 A Handwritten Letter From Benjamin "Bugsy" Siegel
Benjamin "Bugsy" Siegel was raised in poverty. He was one of five children born to Jewish immigrant parents in Brooklyn. But by the time Bugsy died in 1947, he had amassed a fortune as one of the most feared mobsters of the 20th century. He founded Murder, Inc., a company that worked for the Mafias, and he was one of the driving forces behind the Las Vegas Strip.
A letter handwritten from Bugsy and a letter from his daughter Barbara to her sister Millicent sold for $38,400, one of the top lots presented by Julien's Auctions this August. In his three-page letter, dated November 28, 1946, Bugsy Siegel offers parenting instructions to his wife Esther. It has handwriting on the front and back of two pages. Bugsy was on a flight to Las Vegas on Western Airlines when he wrote that letter to his wife with a pencil on the airline letterhead. Siegel discusses his children and offers advice to his wife in his absence. The letter closes with "Having no more to write at present I will close my letter with all my love to all of you, Ben." This is the only known handwritten letter by Bugsy Siegel.
The lot also included an undated one-page letter from Siegel's daughter, Barbara, to her sister, Millicent. In the letter, Barbara writes to her sister about the discovery of her father's letter and that she has few memories of those years.
Apart from the world-class organized crime collection, Julien's Auctions offered several historic Wild West Americana items, including firearms, uniforms, and battlefield relics from the Battle of the Little Bighorn. In the battle, General George A. Custer famously made his "Last Stand." From this period came an 1860 Colt revolver and an engraved presentation cane belonging to iconic Wild West showman, Buffalo Bill Cody. The auction also offered various Civil War-era firearms. The auction took place on Sunday, August 28, 2022. Visit Julien's Auctions for the complete sale results and more information.
Looking for more auction news? Auction Daily recently reported on Bonhams Skinner's sale of an original journal from America's first luxury yacht.
Media Source
Follow
More in the auction industry