Fritz Scholder Paintings Shine Bright At Bonhams Native American Art Sale
Auction world records achieved for works by Jaune Quick-to-See-Smith, T.C. Cannon, and Victor Reece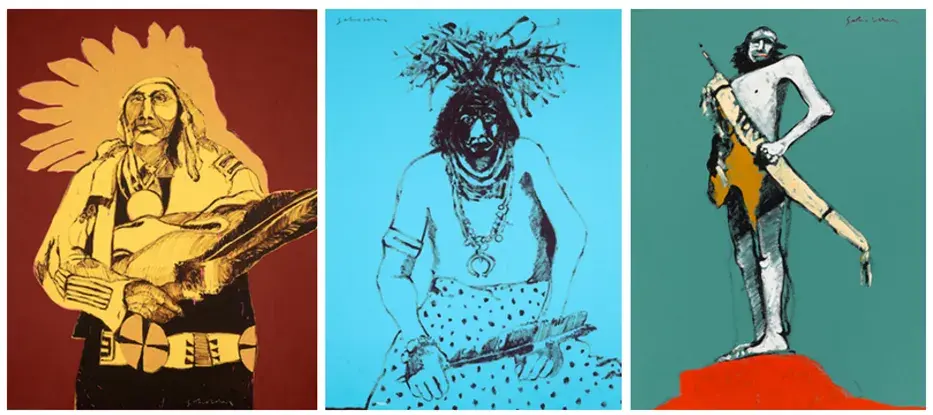 New York – Several works by Fritz Scholder (1937-2005), an influential Luiseño painter and colorist, achieved exceptional results at Bonhams' Modern Native American Art sale in Los Angeles on Wednesday, August 31. The standout work was Dartmouth Portrait #8, 1973, a painting from the series produced during Scholder's tenure as artist-in-residence at the university, which sold for more than three times its estimate at $378,375. Additionally of note by the artist is Hollywood Indian #2, 1973, sold for eight times its estimate at $246,075, and Hopi Snake Priest, 1972, achieving triple its estimate at $106,215. Each of these paintings are powerful examples of Scholder's oeuvre, known for boldly colored works that juxtapose Native American stereotypes with modern American culture.
The sale, which presented important works by 20th and 21st century American and Canadian indigenous artists, achieved $1,290,297 overall.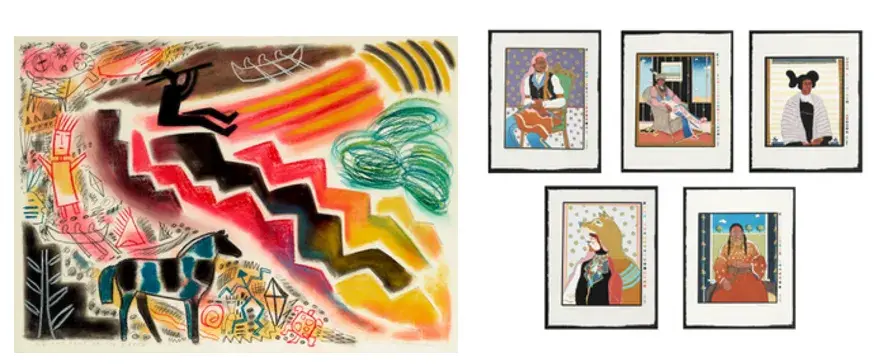 Auction records achieved:
A pastel drawing, We Are Part of the Earth, 1990, by Jaune Quick-to-See Smith (b. 1940) sold for $94,875, a world record for a work on paper by the artist. Smith is known for abstract paintings and prints and the present work features a horse which is a common motif in her work.

A world record was achieved for T.C. Cannon (1946-1978) with Memorial Woodblock Suite, 1977, which sold for $57,075. The five woodblock prints were created at the end of Cannon's short life in partnership with master Japanese woodcutter Maeda and printer Uchikawa.

Raven Prince, 1991, a carved and partially painted mask with hair, by Victor Reece (1946-2010), achieved a world record when it sold for $14,025.
Bonhams, founded in 1793, is one of the world's largest and most renowned auctioneers, offering fine art and collectables, motor cars and a luxury division, including jewellery, watches, wine and whisky. The main salerooms are in London, New York, Los Angeles, Paris and Hong Kong, with auctions also held in Knightsbridge, Edinburgh, and Sydney. With a worldwide network of offices and regional representatives in 22 countries, Bonhams offers advice and valuation services in 53 specialist areas. For a full list of forthcoming auctions, plus details of Bonhams specialist departments, please visit bonhams.com
Media Source
Follow
More in the auction industry