Erte Art, The History and Influence of Erte
The creative imagination of Erté, attributed as being The Father of Art Deco, comes alive in the halls of Lion and Unicorn who acquired over 350 of his original works including jewelry, posters, prints, art deco posters, silkscreens, plates, Erte bronze sculpture, figurines and the well sought-after Courvoisier collection among other Erté art, all in the art deco style that South Florida enthusiastically embraced.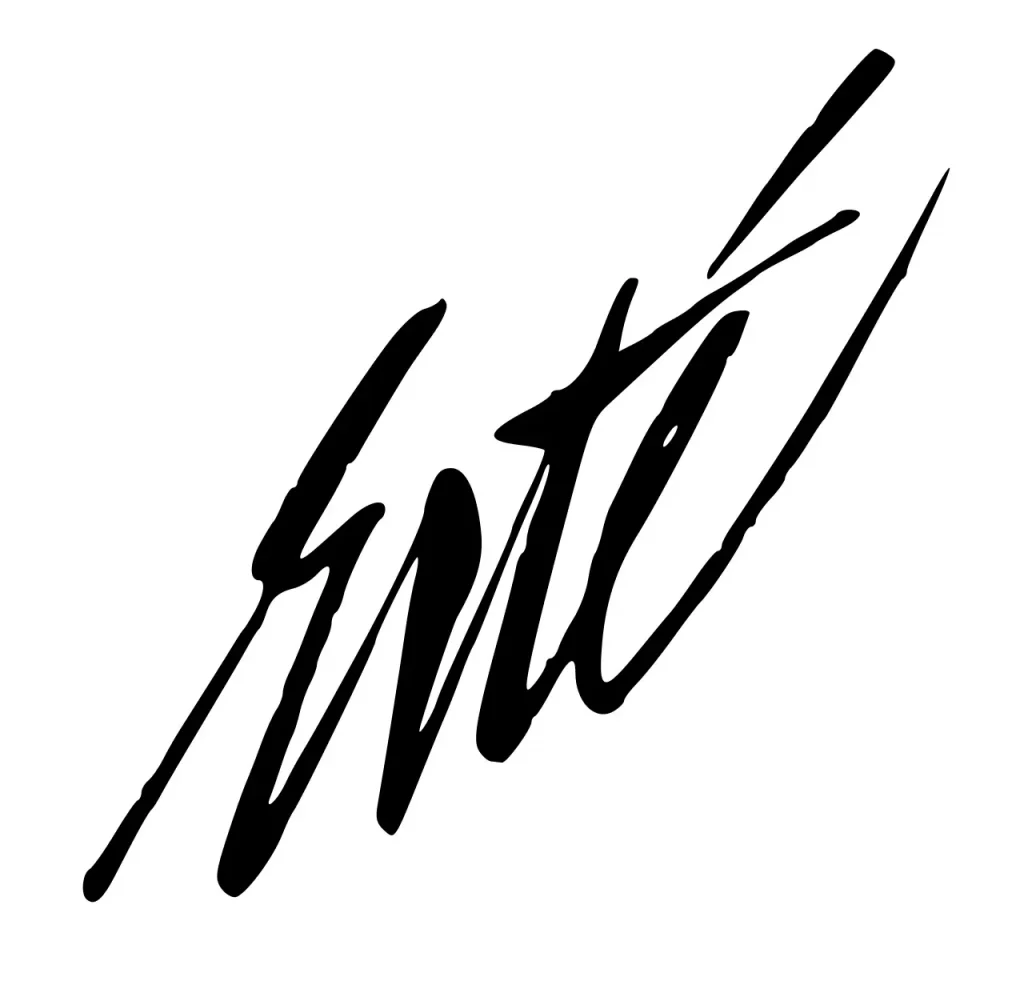 Background and Family
Prior to being crowned as the Father of Art Deco, Erté was born Romain de Tirtoff into an esteemed family in St. Petersburg, Russia in November of 1892. He was expected to follow in the footsteps of a long line of military aristocrats dating back to the 16th century, however it was his love and desire to create art that led him to move to Paris in 1912, much to his father's dismay. It was due to this that Romain de Tirtoff changed his name using the French pronunciation of his initials to save his family from any embarrassment, thus Romain was reborn as Erté.
What Influenced Erte?
Having first created art at the age of 3, it was a fashion illustration at 5 years old that Erté's mother brought to life that sealed his fate. Erté also recalls when, at the age of 7, a visit to Rimsky-Korsakov's opera Sadko at the Mariinsky Theater with its artistic display of music, drama and its overall visual beauty that made an impactful impression. This introduction to the cultural life of St. Petersburg birthed a desire to explore the arts available in the city from performances to exhibitions.
The significance of exploring his father's extensive library of Indian and Persian illustrations, and later the reliefs on ancient Greek vases he extensively studied at the Hermitage Museum is what countless collectors and admirers will recognize in Erte art. But it was the admiration of his mother's beauty and her elegant style that held a strong influence for Erté to reflect into the breadth of his creations.
Erte's First Job
It was these first impressions of his mother's grace that Erté was able to freely express after a lucky break forced him to seek approval of his fashion illustrations. The fashion house Caroline in Paris, his first contracted job, rejected him after only a month with the advice that he should never draw again. Instead, Erté gathered his drawings and sent them to designer Paul Poiret, one of Paris' most notable fashion houses, who in turn immediately hired Erté. Poiret, known in America as The King of Fashion, was inspired by the Ballets Russes, using bold colors, original silhouettes, and models without corsets. This unique approach created a harmonious relationship given Erté's Russian upbringing in observance of the theatrical arts with his own distinctive style that married well with Poiret's vision. Erté's time working with Poiret was short lived but proved to be a success in defining his style in designing costumes, fashion, and home décor. His first assignment in theater was for the famed dancer Mata Hari in the play Le Minaret which fueled his interest working in costume and set design for theater and later in films such as Ben-Hur and La Boheme.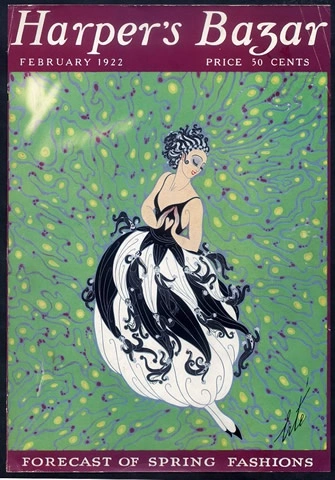 With war in France, Erté set his sights on the United States, sending drawings to Harper's Bazaar. These drawings were first published in 1915, only 3 years after moving to Paris. Soon thereafter, Harper's Bazaar contracted him exclusively and a 22-year collaboration began. Erte Art was so inspiring that by 1918 his designs were influencing designers across New York more than any other source and is what won him opportunities in Broadway and Hollywood.
Then by 1967, at the age of 75, came the graphic works that further awarded him fame across the international world of the arts. The Metropolitan Museum of Art of New York City purchased all Erte Art after being displayed in an exhibit, a first for a living artist. This sparked the idea to focus on creating limited edition graphics and meticulously oversaw the entire process. This reemergence onto the more widely seen platform of the visual arts is where his lithographs and serigraphs plus Erte bronze sculpture, reintroduced the world to art deco and art deco home decor. He poured his love for fashion and theater into these more readily available pieces including the renowned Alphabet series, a collection for auction at Lion and Unicorn Auction House. Always immersed in the creative process, at the age of 90, Erté included in his repertoire jewelry inspired by his own Harper Bazaar drawings. The Alphabet series also manifests itself in Ertés jewelry, a collection also available for auction.
The Cultural Impact of Erte Art
Erté's inspiration to beautify women through luxurious and unique fashion was a common theme across all his artistic creations. The vibrant colors, sleek lines and pure elegance has inspired thousands of designers and collectors across every aspect of life, especially Modern Art Deco interior design. From architecture, furniture, cars and even letter openers and Estee Lauder cosmetic compact cases, both of which can be found for auction.

Many of Erté's highly exquisite and coveted art deco designs have been carefully acquired by Lion and Unicorn and are ready to join the collection of any sophisticated buyer.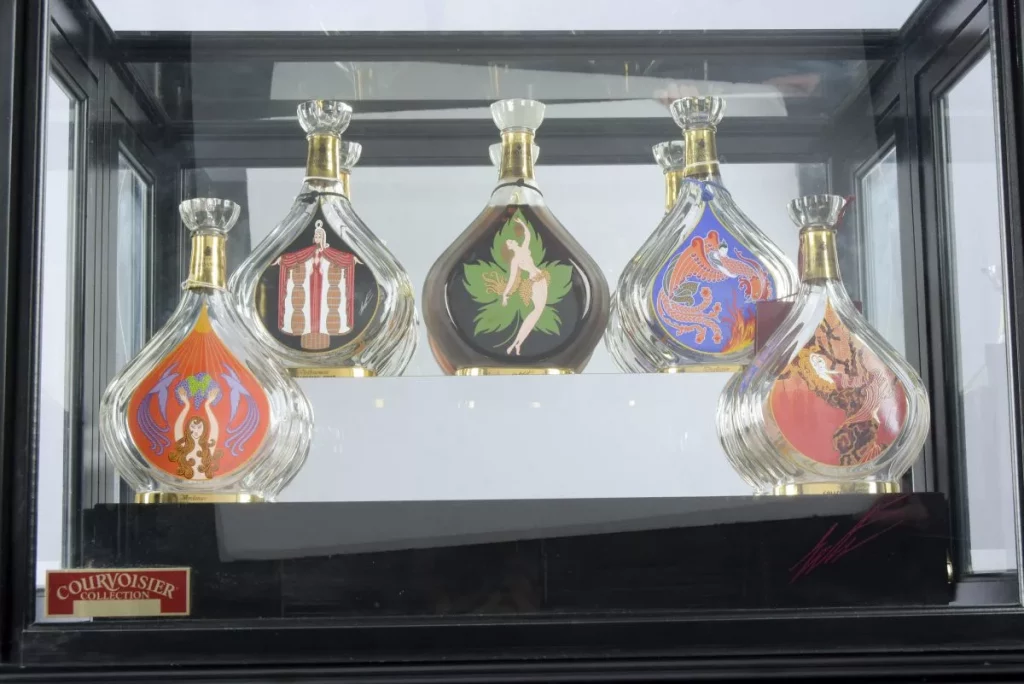 Media Source
Follow
More in the auction industry