American Southern Artists Featured in Brunk Auctions' Modern + Design Sale
Brunk Auctions' upcoming Modern + Design sale presents nearly 500 lots of fine and decorative art, as well as furniture and sculpture. The catalog particularly features the work of American Southern artists, many of whom were leaders in South's 20th-century regional art scene. These artists engaged with sweeping national and international art movements while paying homage to their Southern roots.
Before the bidding begins, Auction Daily takes a closer look at some of the key American Southern artists featured in this event.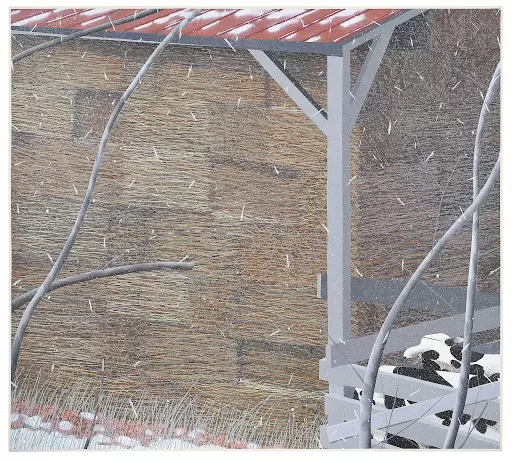 Maud Gatewood
The daughter of a sheriff in rural North Carolina, Maud Gatewood became one of the leading American Southern artists of the 20th century. She developed a deep relationship with nature in her childhood while riding horses and exploring the countryside. Gatewood would later study at the Woman's College of the University of North Carolina and travel to Austria with a Fulbright grant to paint under Expressionist artist Oskar Kokoschka.
Gatewood's work reflects her love of North Carolina, as well as her skill at switching between traditional landscapes, patterned paintings, and Modernist scenes. Two works by Maud Gatewood will appear in Brunk Auctions' upcoming event. One is Second Snow Starting from 1980, an oil on canvas that captures snowflakes falling on stacked hay bales (lot #99; estimate: USD 20,000 – $30,000). Also on offer is Gatewood's Old Cornfield Winter, which uses shades of white, gray, and red to depict a dormant field (lot #100; estimate: $15,000 – $20,000).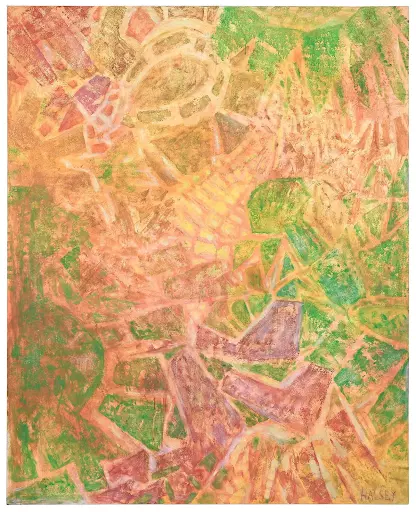 William M. Halsey
Born in South Carolina in 1915, William M. Halsey was a student and torchbearer of the Charleston Renaissance. He studied under Elizabeth O'Neill Verner before leaving Charleston for a period of travel. The city drew him back, however, and Halsey spent the rest of his career there. Halsey worked in watercolor to create vivid abstract paintings. The artist especially favored strong lines and geometric forms.
Brunk Auctions' upcoming event will feature William M. Halsey's Loggerheads, an unframed oil painting executed in shades of pink, tan, and lime green (lot #108; estimate: $15,000 – $25,000). The painting's title may reference several different sea turtle species, and the ridges of turtle shells are visibly repeated in this piece.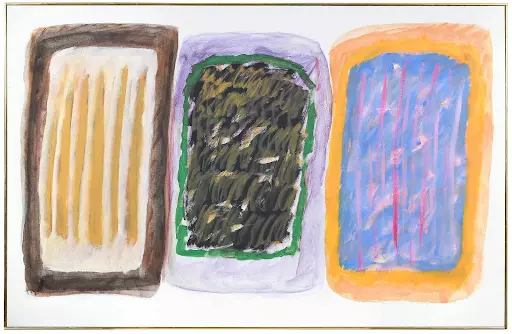 Ida Rittenberg Kohlmeyer
Ida Rittenberg Kohlmeyer was a proud American Southern artist, and she spent most of her life in her hometown of New Orleans, Louisiana. Unlike many similar painters of her stature, Kohlmeyer came to art later in life. She was already an adult and a mother when she began to pursue art seriously. Kohlmeyer studied under Modern art instructor Hans Hofmann before later encountering Mark Rothko. Both men helped guide Kohlmeyer's development as an abstract artist. She later became known for her bold colors and recognizable use of rectangles. Despite her steady rise to fame in the 1960s and 70s, art remained for Kohlmeyer "a compulsion, a withdrawal from much that is pleasurable in life, a need to work, for which no other activity can substitute, and a constant search for self."
Ida Rittenberg Kohlmeyer's Cluster No. 25 from 1973 will come to auction with an estimate of $15,000 to $20,000 (lot #226). Kohlmeyer used her signature boxes to contain three separate fields in this work. The first evokes the violent slashes of Lucio Fontana, while the second and third serve as vessels for small, energetic brushstrokes.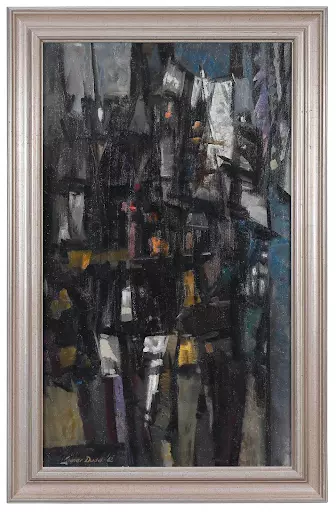 Lamar Dodd
Lamar Dodd was a native of Fairburn, Georgia. A contemporary of Ida Rittenberg Kohlmeyer, William M. Halsey, and Maud Gatewood, Dodd also held a deep love for the American South. He brought his New York education back to Georgia in the 1930s and cemented his commitment to the state's art community by working as an art administrator at the University of Georgia. Dodd headed the University's art school for years and transformed its educational program for young American Southern artists.
Dodd worked across styles and art movements during his long career. The clearest throughline in his oeuvre is his love for Georgia and the South. This appears equally in his landscape paintings and in more abstract compositions. Several examples of Lamar Dodd's work are available with Brunk Auctions this April, including Fisherman's Arrangement (lot #109; estimate: $4,000 – $6,000) and Italian Sunlight (lot #111; estimate: $3,000 – $5,000).
Brunk Auctions' Modern + Design Auction will begin at 9:00 AM EDT on April 21, 2022. Find the complete catalog and register to bid online on Bidsquare.
Media Source
Follow
More in the auction industry