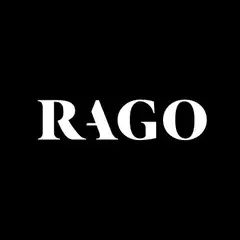 Contemporary Glass featuring Dan Dailey: From the Barbara Tarleton Collection
Sep 22, 2019 15:00 EDT
Updated on
Single-artist profiles are truly unlike other auctions, giving the viewer an unparalleled glimpse into that artist's development and individual career. A segment of Rago's upcoming Contemporary Glass Auction features the work of Dan Dailey. It is a comprehensive profile of Dailey's works collected by the artist's mother. 
One of his finest pieces is a floor lamp modeled after the female body, nearly life size and exquisite in its details. One of only six made from a limited edition, this lot is equal parts sculptural art and functional décor. 
Other notable artists supporting this auction include Dale Chihuly and Stephen Rolfe Powell, major figures in the development of modern glasswork. Astonishing works from Dale Chihuly are instantly recognizable in their imaginative shapes and vivid colors. Particular focus is given to his early works, which were less exploratory but laid the foundation for his later masterpieces. From Richard Marquis comes a glass sculpture with an unusual subject—a full set of pool balls, beautifully lifelike and unprecedented.
The artists and works featured in this auction push the boundaries of what glass can be. Dailey formed a satiny violin as part of a music series, with proceeds benefiting a non-profit education center in New Hampshire.  To view these items and explore more of this high-quality auction, visit Bidsquare and register to bid. 
Price Range:
$750 - $45,000.
Interesting lots include:
| Item Image | Item Name | Estimate |
| --- | --- | --- |
| | DAN DAILEY Fine floor lamp | Estimate: $35,000 - $45,000 Starting Bid:$25,000 |
| | DAN DAILEY Sculpture, Fabricated Music series | Estimate: $15,000 - $20,000 Starting Bid:$11,000 |
| | STEPHEN ROLFE POWELL Massive Whacko sculpture | Estimate: $8,000 - $12,000 Starting Bid:$6,000 |
| | DALE CHIHULY Large Macchia | Estimate: $7,000 - $9,000 Starting Bid:$5,000 |
| | KLAUS MOJE Glass bowl | Estimate: $4,000 - $6,000 Starting Bid:$3,000 |
| | RICHARD MARQUIS Glass sculpture, Pool Balls | Estimate: $4,000 - $6,000 Starting Bid:$2,800 |
Contact Info
Rago

333 North Main Street, Lambertville, New Jersey 8530
609-397-9374