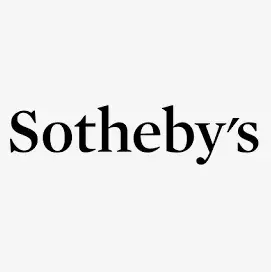 Bodies of Infinite Light Featuring an Important Collection of Buddhist Figures Formerly in the Collection of the Chang Foundation
Sep 10, 2019 15:00 EDT
Updated on
Sotheby's upcoming auction, Bodies of Infinite Light Featuring an Important Collection of Buddhist Figures Formerly in the Collection of the Chang Foundation contains pieces spanning the Northern and Southern dynasties to the Qing dynasty.  
Of the 30 figures offered in the auction, 20 are from the Chang Foundation and were once featured in the seminal 1993 published catalogue Buddhist Images in Gilt Metal.  The minute detailing and elaborate draping that is present in the exquisitely crafted figures give the illusion of movement and dimension.  The sculptures offer opportunity for both quiet inward reflection and public display. They are unique in that some were created for private devotion and meditation rather than as tribute to institutions.  It is breathtaking when taken into account the centuries of enlightenment these iconographic figures have offered. 
The leading item in the auction is an exceptional polychrome wood figure of Jinasagara Avalokiteshvara, and is a rare find as few wood sculptures depicting Vajrayana Buddhist deities have survived from the early Ming dynasty.  Also of note are several crisply cast bronze figures, including a serene likeness of Water-Moon Avalokiteshvara from the Song dynasty as well as a delicately embroidered silk Thangka with gold-couched threads. 
Pieces from the Chang Foundation include gilt-bronze figures of Ksitigarbha and Miatreya from the Ming dynasty, among others.  To view the complete catalogue and for bidding registration go to Sotheby's.
Price Range:
$10,000-$1,500,000
Interesting lots include:
| Item Image | Item Name | Estimate |
| --- | --- | --- |
| | AN EXCEPTIONALLY RARE GILT-LACQUER, POLYCHROME WOOD AND GESSO FIGURE OF JINASAGARA AVALOKITESHVARA AND CONSORT MING DYNASTY, XUANDE PERIOD | Estimate: $1,000,000-$1,500,000 Starting Bid:$500000 |
| | A GILT-BRONZE FIGURE OF AVALOKITESHVARA PADMAPANI YONGLE MARK AND PERIOD | Estimate: $500,000-$700,000 Starting Bid:$250,000 |
| | A BRONZE FIGURE OF WATER-MOON AVALOKITESHVARA SONG DYNASTY | Estimate: $300,000-$500,000 Starting Bid:$150,000 |
| | AN EMBROIDERED SILK THANGKA DEPICTING EKADASHAMUKHA AVALOKITESHVARA QING DYNASTY, KANGXI PERIOD | Estimate: $80,000-$120,000 Starting Bid:$40,000 |
| | A GILT-BRONZE FIGURE OF KSITIGARBHA MING DYNASTY, 15TH / 16TH CENTURY | Estimate: $50,000-$70,000 Starting Bid:$25,000 |
| | A GILT-BRONZE FIGURE OF MAITREYA MING DYNASTY, 16TH CENTURY | Estimate: $30,000-$50,000 Starting Bid:$15,000 |
| | A GILT-LACQUER BRONZE FIGURE OF SHADAKSHARI AVALOKITESHVARA TIBETO-CHINESE, 16TH / 17TH CENTURY | Estimate: $15,000-$20,000 Starting Bid:$7,500 |
Contact Info
Sotheby's

1334 York Avenue, New York, New York 10021
212 606 7000