Shapiro Auctions
News channel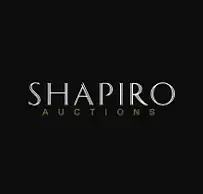 Follow
Shapiro Auctions, located on the Upper East Side in New York, NY was established in 2007. The house conducts multiple sales a year with focuses on European, American, Russian, Latin American, and Asian works of art. Our auctions feature an impressive selection of fine art, decorative art, rare books, icons, militaria, and other objects from antiquity to the present. Shapiro Auctions advertises globally and has clients all over the world, while providing a rare combination of personal service and the ability to sell their art in the capital of the art world, New Yo
...

Read More
rk City. We have been featured in international publications including The Financial Times, Kommersant, and The Observer among others.
Read Less
Auction Preview

May 14

Russian painter Nikolay Bogdanov-Belsky was known for his striking portraits, genre art, and Impressionistic landscapes. He...
2Y

Auction Result

While the summer is normally a slow time for the auction world, July 2021 saw no...

2Y

Artists, Auction Industry

Shapiro Auctions Offers 'Queen Matilda' Graffiti Painting in Upcoming Sale When Sandra Fabara joined the underground...

2Y

Auction Industry, Press Release

Shapiro Auctions will bring July to a close with its upcoming sale of International Fine and...